Island Records Founder Chris Blackwell Details His Remarkable Life And Career In New Memoir
The book is an inspirational memoir about his astonishing life and career helping to bring reggae music to the world stage and working with Bob Marley, U2, Grace Jones, Cat Stevens, and many other icons.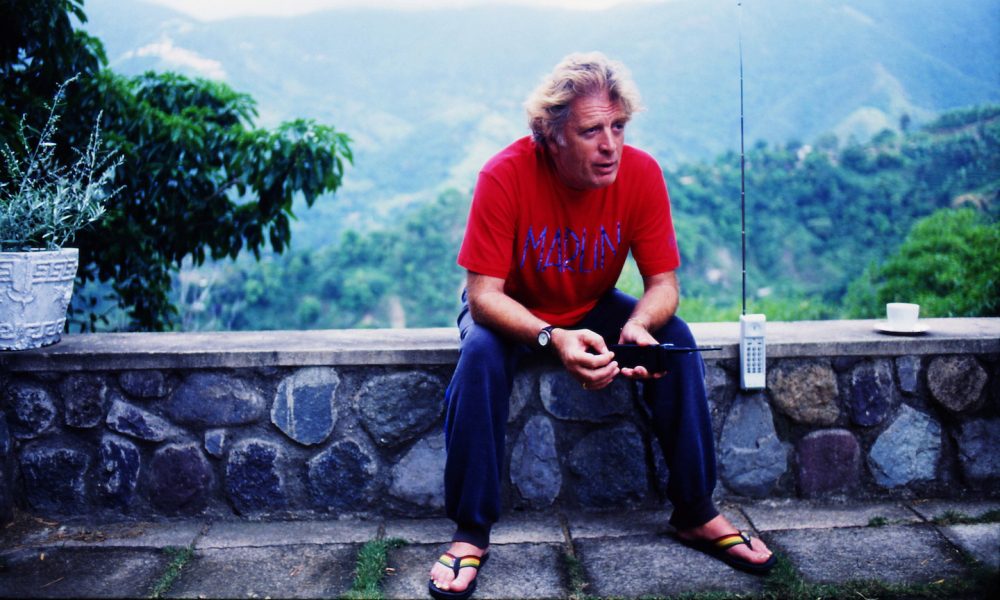 Island Records founder Chris Blackwell has announced he will publish his memoir in 2022, coinciding with his 85th birthday and the 60th anniversary of the world-renowned label's UK arm.
The Islander: My Life In Music And Beyond will be published by Nine Eight Books on June 2, 2022, and was told to celebrated journalist Paul Morley. Within its pages, Blackwell will retrace his journey through the music industry, including working as an A&R scout, record producer, and label boss, as well as his experiences in filmmaking and running a resort.
Blackwell told Music Week: "It seems a good time to write about the people and musicians I've worked with and the places I've loved. It's been quite a trip."
Nine Eight Books' publishing director Pete Selby added: "Chris Blackwell is a true pioneer. As important a figure as the acts he nurtured. With Island Records, he established the template that other record labels could only aspire to whilst The Islander captures that maverick spirit of adventure, passion, and possibility that is the mark of Chris Blackwell. It's an honor to be publishing his incredible memoir at Nine Eight Books."
In his career, Blackwell has signed and worked with a host of legendary artists that have defined generations and changed culture, including Bob Marley, U2, Grace Jones, Nick Drake, Amy Winehouse, and many more.
Alongside Graeme Goodall and Leslie Kong, Blackwell founded Island in 1959, before Blackwell brought the label to the UK in 1962. The imprint was a pivotal force for Jamaican and reggae music in the UK, with the likes of Toots & The Maytals, Jimmy Cliff, Desmond Dekker, and many others alongside Marley being signed to the label.
In more recent years, Island has become home to some of the world's biggest stars, with the likes of Drake, The Weeknd, Post Malone, Ariana Grande, Shawn Mendes, and more calling it home.
Blackwell has curated a series of compilation LPs, featuring his hand-picked tracks that correspond with his and Island's legendary history.
The third volume in Island Records' The Vinyl Series was released on October 29. It's the latest of the compilations curated by Blackwell.
Buy or stream The Vinyl Series, Volume 3, or the Volume 1-3 bundle,