ITZY Take Over A Halloween House Party In 'Boys Like You' Video
The track is billed as a 'pre-release single' for the group's next comeback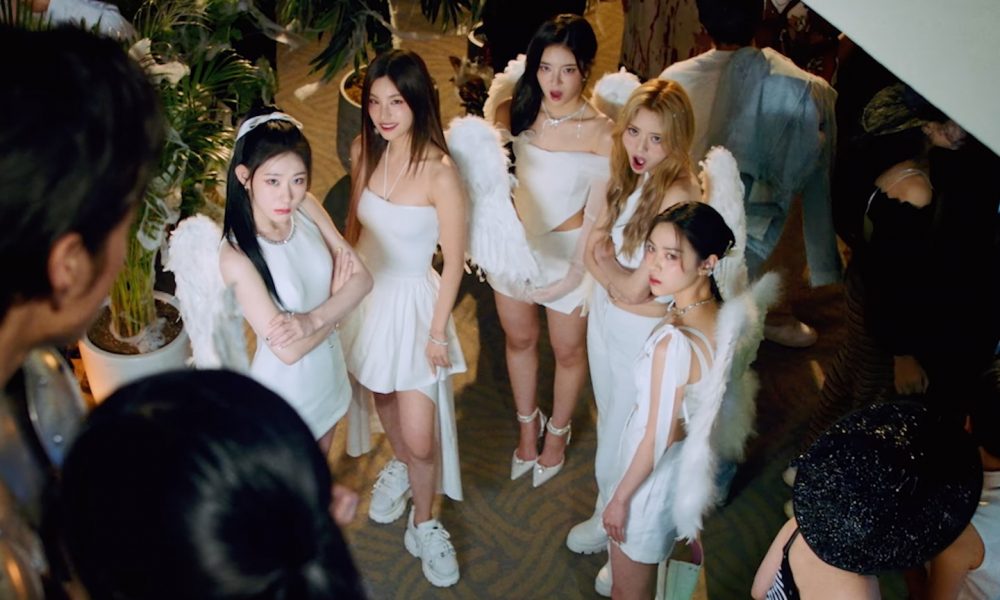 ITZY have released their first original English-language song 'Boys Like You,' including a video set at a Halloween house party.
The visuals for the JYP Entertainment girl group's new "pre-release single" find the five women dressed as women but vying for the attention of the same man. As the video progresses, they try and thwart each other's attempts to win his heart, with Lia throwing a rock at Chaeryeong from a rooftop and Ryujin firing a bow and arrow at Yuna.
"Boy gonna diss me/Boy I'm so p____d," the group sings in the chorus. "Boy gonna miss me/Boy you are dismissed/Cos I don't fall for boys like you/I don't fall for boys like you."
Although ITZY have shared English versions of their previous title tracks, "Boys Like You" is the five-piece's first song to be released in English first. It precedes the group's next comeback, details of which are set to be announced.
Earlier this year, ITZY shared their latest EP, Checkmate, in July. That record scored the JYP Entertainment girl group their highest position on the Billboard 200 so far, landing at No.8. It sold 33,000 equivalent album units in the first week of release, with a total of 31,000 of those units being made up of album sales. According to Billboard, 98 percent of the first-week sales for Checkmate were comprised of CDs, with digital album sales accounting for the other two percent of the total.
The EP – ITZY's sixth so far – was led by the single "Sneakers" – a bright electro-pop track that encourages listeners to keep running forward. "I want to run freely, others' eyes are on me," they sing on the track. "But I don't care now/I don't know how far I'll go/But I'll start right now."