James Taylor Shares Video For 'You've Got To Be Carefully Taught'
The timely song appears on the singer-songwriter's Grammy-nominated album, 'American Standard.'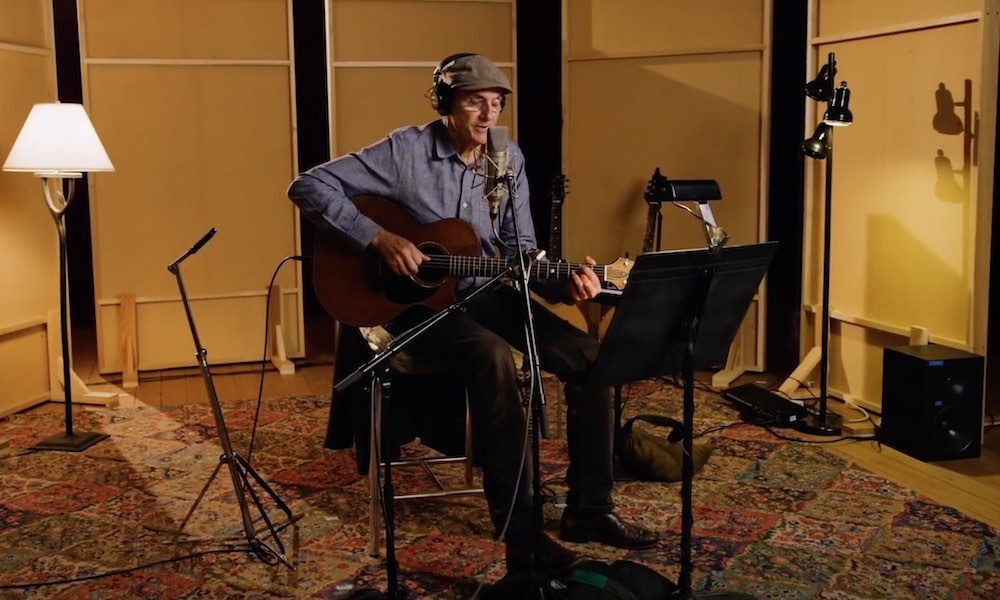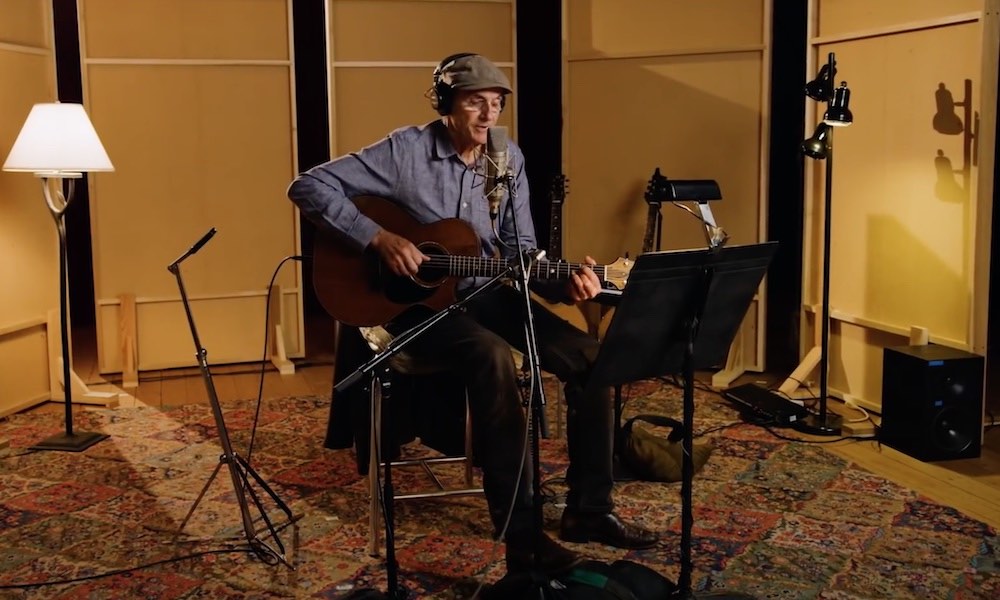 James Taylor premiered an official video for his interpretation of Rodgers and Hammerstein's "You've Got To Be Carefully Taught." The timely song, which was originally written for the 1949 musical South Pacific, appears on Taylor's newly-Grammy-nominated album, American Standard.
The visual offers a behind-the-scenes look at the making of the song, including shots of renowned guitarist John Pizzarelli and Nashville fiddler Stuart Duncan, who both feature in the recording.
"You've Got to Be Carefully Taught" delivers a message against racism, and warns of the hate and fear that can be passed down between generations. When the song was first performed on Broadway, it was judged by some to be too controversial, while South Pacific received further scrutiny for its commentary on relationships between different ethnic groups.
Sung by the character Lieutenant Cable, the song follows a line which says racism is "not born in you! It happens after you're born…"
James Taylor - You've Got To Be Carefully Taught (Official Music Video)
Taylor performed the song earlier this week on Jimmy Kimmel Live, following his Grammy nomination for American Standard. The LP, which is up for Best Traditional Pop Album, finds the legendary singer-songwriter interpreting some of the 20th century's most beloved tunes.
Producing the album alongside Dave O'Donnell and Pizzarelli, Taylor approached these songs using simple, stripped-down guitar arrangements rather than the more traditional piano. The resulting sound is fresh and modern, while listeners may find new meaning in these updated classics.
"I've always had songs I grew up with that I remember really well, that were part of the family record collection – and I had a sense of how to approach, so it was a natural to put American Standard together," explained Taylor in a statement.
He continued, "I know most of these songs from the original cast recordings of the famous Rodgers and Hammerstein musicals, including My Fair Lady, Oklahoma, Carousel, Showboat, and others. In terms of how they were performed and recorded before, we paid attention to the chords and melody, but we were interested in doing something new, and in bringing something new to it, we've reinterpreted the songs, that's what makes it worth doing."
Fans and critics alike embraced the enduring artist's latest project. In addition to a Grammy nod, American Standard debuted at No.4 on the Billboard 200 – making Taylor the first artist to score a Top 10 album in each of the last six decades.
Today, a deluxe edition of American Standard will be available exclusively on Amazon, featuring three bonus tracks. Fans can also hear these additional songs on Taylor's standalone release, Over The Rainbow – The American Standard EP.
American Standard is available now and can be bought here.