James Taylor Shares 1970 Performance Of 'With A Little Help From My Friends'
'This may not be the earliest film of me performing…but it's got to be close.'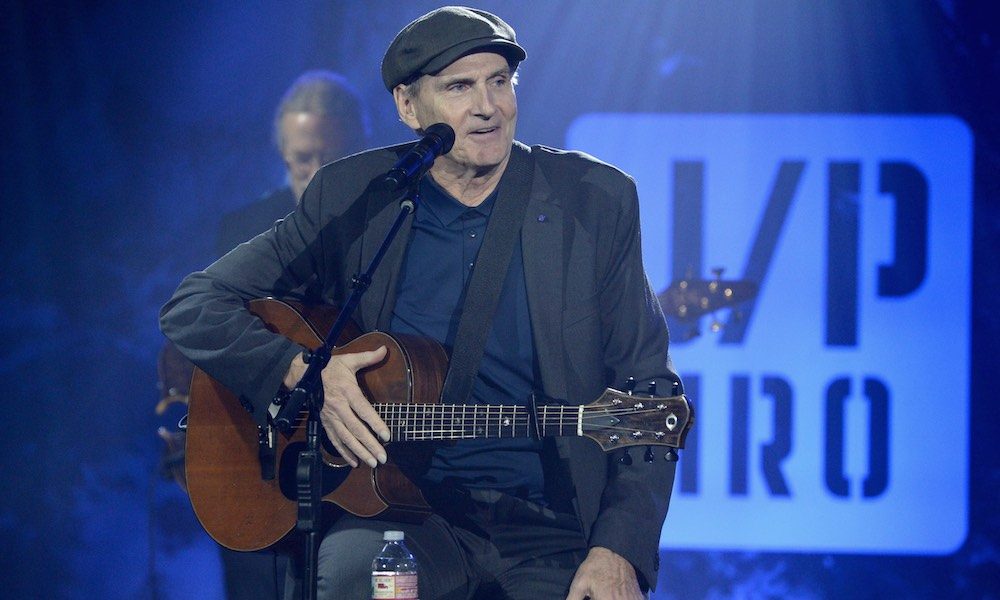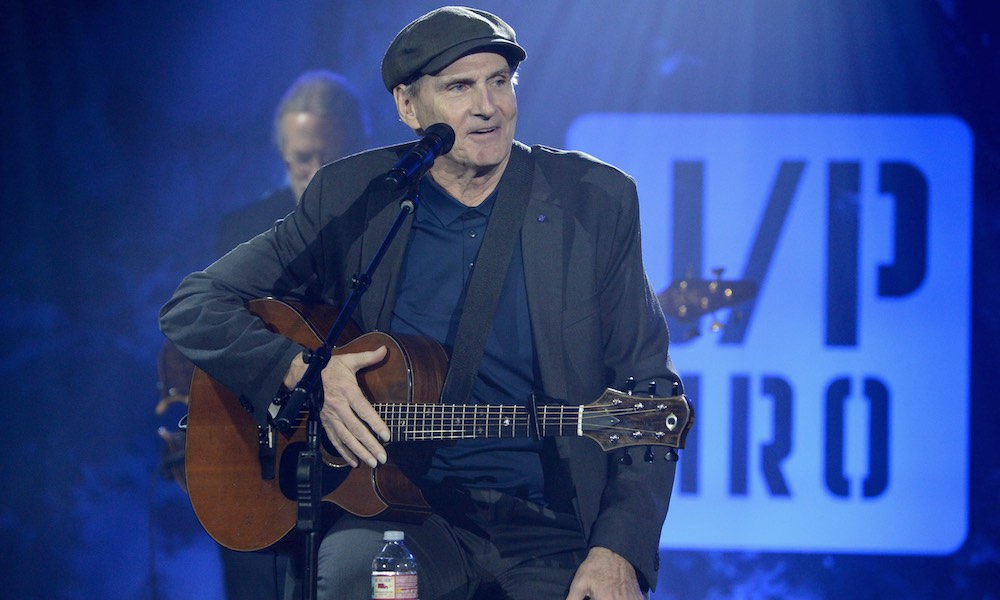 James Taylor announced today that he'll be rolling out a new archival initiative, sharing newly-restored audio-visual gems from his five-decade-long career. He launched the series with an early performance on the BBC, in which he performs an engaging cover of The Beatles' "With a Little Help from My Friends."
James Taylor - With A Little Help From My Friends (BBC in Concert, 11/16/1970)
The clip comes from Taylor's 1970 appearance on the BBC show, In Concert, which ran throughout the early part of the decade and featured some of the biggest acts of the day. When Taylor's set was captured that November, the young artist was just 22 years old, and had recently released his second studio album, Sweet Baby James.
As the first non-British act to be signed to The Beatles' Apple Records, it's fitting that Taylor performed a cover by Fab Four. Although Taylor's self-titled 1968 debut would be his only release with Apple, it featured appearances by both Paul McCartney and George Harrison.
In the clip, Taylor shares that the song (off Sgt. Pepper's Lonely Hearts Club Band) is one of his favorites.
On his website, Taylor offered more information about the video clip, as well as the overall archival series. "There's a lot of stuff in the vault from over the years and we'll rummage around in there – see what we can find," said the artist. "We'll do our best to maintain the sharpest photographic clarity and highest fidelity sound quality that modern technology can afford."
"Best perhaps to start at the beginning, so up first are some the songs from a BBC broadcast in the early 1970s," he continued. "This may not be the earliest film of me performing…but it's got to be close. We will roll these out one song at a time over the next many weeks. I wish you the joy of it."
While Taylor was forced to postpone an extensive North American tour, amid COVID-19, he recently announced an extended list of rescheduled dates with Jackson Browne (US) and Bonnie Raitt (Canada). The legendary singer-songwriter released his latest studio album, American Standard, in February.
Listen to the best of James Taylor on Apple Music and Spotify.