Japanese Singer-Songwriter Rei: "You Cannot Define Me Without Music"
Multi-lingual and multi-talented, the Japanese singer-songwriter Rei has released an eclectic debut album that marks her as a crossover act in waiting.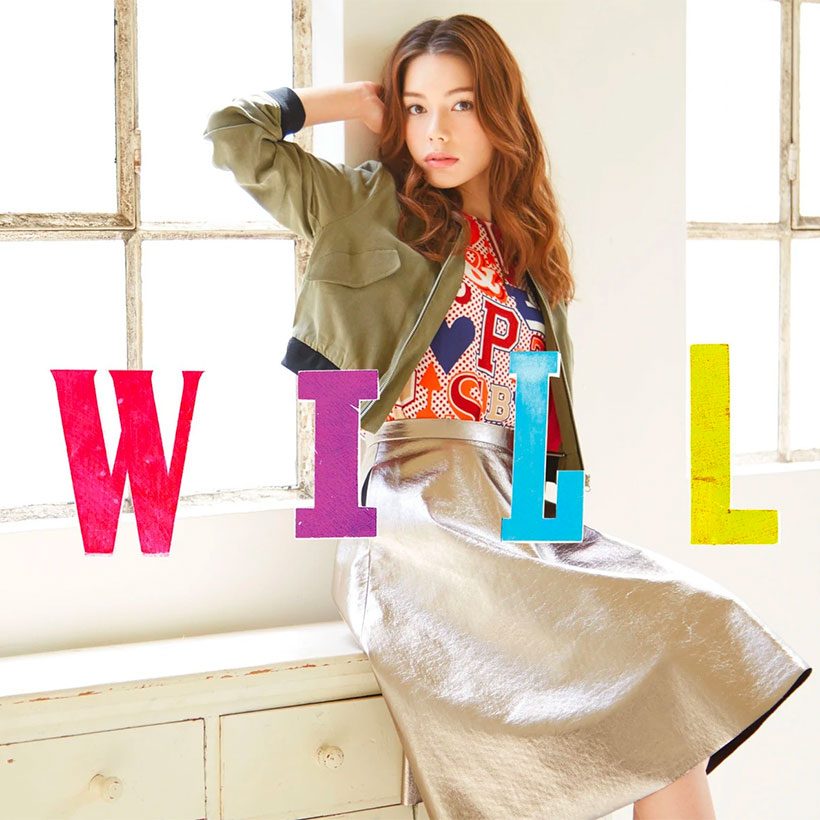 Japanese singer-songwriter Rei released her self-titled debut album this past November. Having created quite a stir since arriving on the scene as a gifted guitar prodigy, and with three mini-albums and two EPs already under her belt, it comes as no surprise that people are already familiar with her name. But there's something about her music that speaks to an audience outside of the expected J-pop fans.
Fluent in both English and Japanese, Rei has performed on many stages across the world, winning over crowds with her eclectic collection of pop songs. She takes uDiscover Music through her influences.
The guitar
Rei first laid eyes on the guitar when she was four. Seeing a woman on TV carrying one, she immediately asked her parents for a guitar of her own with an emphatic "I need that!" and was later given a classical guitar. Her lessons proved fruitful and she quickly became recognised as a gifted young guitarist in command of both the acoustic and electric guitar. Having played "for as long as I can remember", the instrument is virtually an extension of herself; she says that self-expression comes easier on the guitar than it does in conversation: "I know how to best express my intentions and feelings with the guitar. That's when I get a real sense of communication."
Japan and the US
Having spent time in New York from the age of four until her lower elementary school years, Rei returned to Japan and was enrolled into an international school – a bilingual environment that helped her become fluent in both English and Japanese.
Rei - "LAZY LOSER" (Official Music Video)
While in the US, she had discovered jazz and blues and became part of a big band at the age of five, performing improvisations of Miles Davis' music. After moving back to Japan, she says, her musical education took another turn. "For me, the guitar takes on the role of an incredible supporting actor but it's the vocals that need to take the lead," she says. "That's why Japanese songs and their melodies had such an impact on me when I became aware of their existence."
Musical roots
"Chronologically speaking, I started out by getting into classical guitar and then jazz and blues," Rei says of her influences. "Then I started listening to rock'n'roll and white blues musicians simultaneously; moved on to pre-war blues, ragtime, Piedmont [guitar styling], etc. After which I got into punk rock and J-pop from the 00s. Everything that followed was just a huge mesh of different things."
She has an immense respect for Beck and his way of bringing together a multitude of different genres. "Beck's blues influences are obvious," she notes, "but he's also been influenced by hip-hop, techno and jazz. He attempts to discover new truths by searching into the past, then cooks up something entirely fresh in his own way."
Rei claims The Beatles as her biggest musical influence, however, and has set her own sights on performing at the Tokyo Dome ever since seeing Paul McCartney play there while she was still in high school. "Never afraid to change, they continued to push new boundaries by trying out new melodies and arrangements, their songs continuing to unfold in an increasingly complicated fashion," Rei says. "That's where I've been influenced the most by them."
Live performances
Rei's 2017 performance at the French music festival Les Eurockéennes left a particularly deep impression on her. "When I walked out on stage, I could feel the audience wondering, What is this performance by this Japanese girl going to be like? But the crowd and I – we eventually had a blast together." She says that witnessing such a special moment at her own gig was incredibly moving.
Multi-talented
Writing her own lyrics and music, Rei also produces her songs, doing everything on her own until the demos are completed. She writes songs "on the guitar but also on keyboards, sometimes exclusively on the bass or I'll use the computer. I like to try different approaches".
Rei - "Silver Shoes" Music Video
Outside of music she has demonstrated a flair for photography and papercutting, and was the art director for her own album cover. Playing with the title, REI, she shot a portrait of herself bathed in a ray of light
"Music and colours are both incredibly important to me," she says, adding, "I always hope to create sounds that bring colours to mind. I believe my songs are closely related to colour as many of them have been influenced by paintings, scenery and design."
REI, the album
"Since one of the themes for the album was 'ray', as in a ray of light, I had no desire to record a negative song," she says. "I wanted to create an album that would make the listener feel happy; an album like a kaleidoscope sparkling with different colors."
True to her word, REI is filled with an array of different sounds, including funk, rock, pop, electro and surf music. It goes without saying that her powerful guitars provide the album's highlights, and yet each and every one of her songs are true pop songs – proof of her determination to "prioritise the melody".
"Technique is important," she says, "but the most important thing is the will to convey. Technique is merely a tool to help convey [my thoughts]. I have to make sure I never lose sight of my priorities."
Incidentally, the three words she chooses to describe herself are "creator" ("I love the process of creating and the development of ideas"), "individuality" ("I've always walked to the beat of my own drum. If something feels right I just go ahead and do it"), and "music" ("There is no way to define me without music").
Her dream, she says, is to "become an iconic figure". She is well on her way.
Rei's self-titled debut album is out now and can be bought here.
Format:
UK English