Jesy Nelson Recruits Nicki Minaj For Debut Solo Track 'Boyz'
Minaj declared the track a reunion of 'the UK baddie and the Barbie!'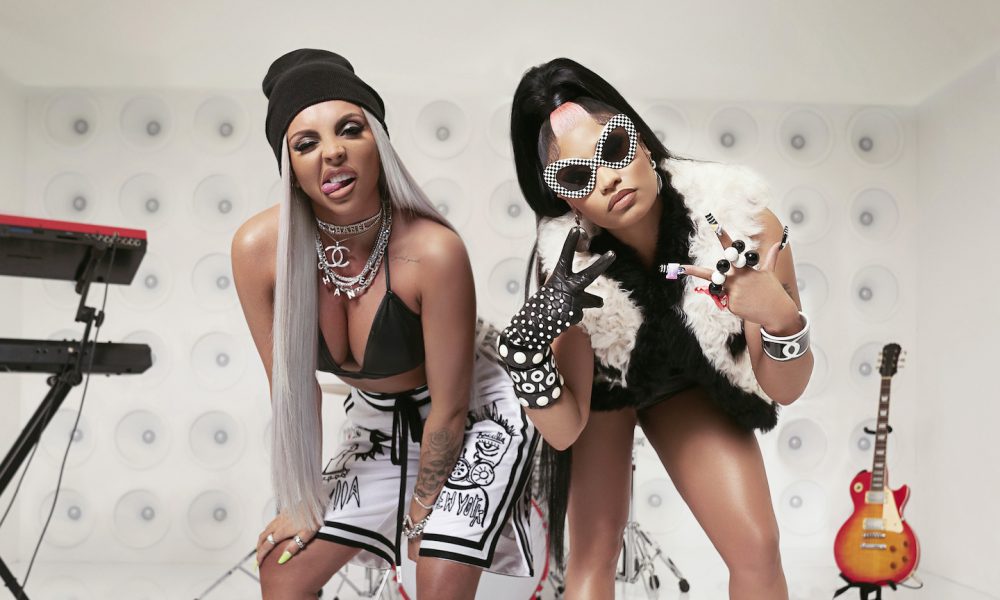 UK pop icon Jesy Nelson boldly announces her arrival with the massive solo debut single "Boyz," which samples Sean "Diddy" Combs' classic anthem "Bad Boy 4 Life" and features Nicki Minaj.
Released via Polydor, Jesy's comeback has been hotly anticipated by fans since her departure from BRIT award-winning girl band Little Mix at the end of 2020.
Jesy Nelson Ft. Nicki Minaj - Boyz (Official Music Video)
Jesy has acknowledged in jest that many thought her return would be a ballad – something to tease a new direction and get the tastemakers on-side, but those assumptions have been proven false.
Jesy isn't wasting any time on subtleties. Channeling the in-your-face swagger of the 90s and early 2000s US hip-hop and R&B that she grew up on, Jesy flips Diddy's 2001 anthem "Bad Boy 4 Life" into a reflection on the men she's attracted to, complete with a verse from rap megastar – and former collaborator – Nicki Minaj who declares the reunion of "the UK baddie and the Barbie!" There are fewer ways to make a more monumental introduction than to recruit Queen Nicki herself to tap in with a verse.
A clear statement of intent for her forthcoming solo work, "Boyz" sees Jesy seizing control of her own narrative: conceptualized and co-written by Nelson following a particularly painful break-up. The idea for the sample came while Jesy was suffering from heartbreak, reflecting on the type of boys she finds herself attracted to.
"'Why do I like bad boys, what is wrong with me? Why am I attracted to anyone that looks naughty?'" she recalls thinking. "So I messaged [production duo Loose Change] and was like 'you'll think I'm a nutter but I really want to write a song about why most women like bad boys and I want to use the Diddy song' and they were like 'let's do it'." With results like these, there's nothing nuts about Nelson's decision, only the bold assertion of an up-and-coming superstar.