Jhayco Announces US Dates For His 'Vida Rockstar' Tour
The run begins September 28 in Boston, Massachusetts.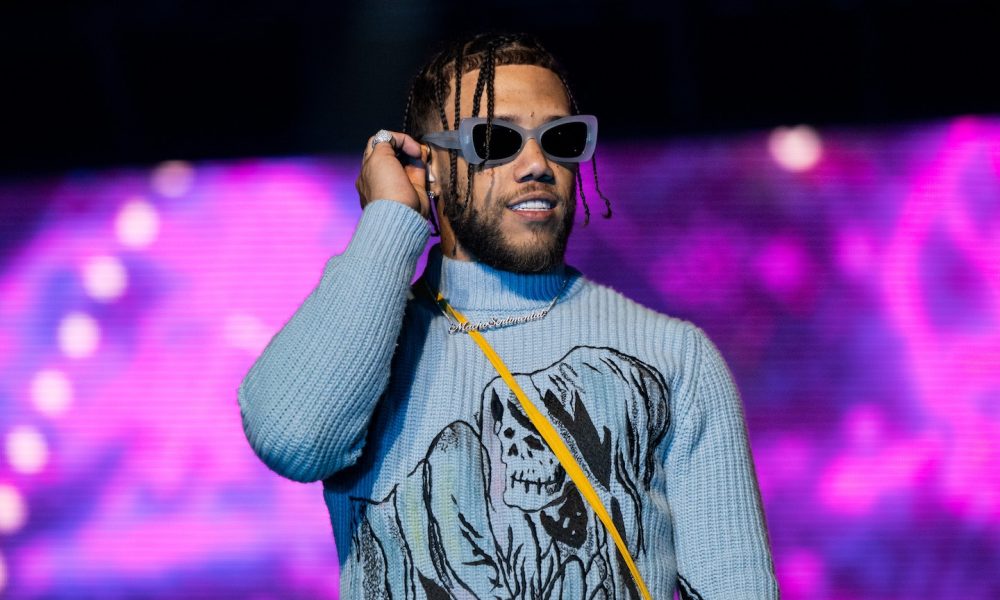 Jhayco has announced the US run of his Vida Rockstar tour, which will take him to sixteen major cities in the United States starting on September 28.
The tour will visit Boston, Newark, Washington DC, Chicago, Houston, San Antonio, Dallas, Seattle, Denver, San Jose, Los Angeles, Phoenix, Atlanta, Orlando, Miami, and wrap up in Fort Myers, Florida on December 10. The tour will also offer a variety of VIP packages and experiences for fans to take their concert experience to the next level.
AMEX and Ticketmaster pre-sales are live now. Spotify and Fan Club members pre-sales begin on Wednesday, May 17 at 10:00 AM EST (local time). Loud And Live, Radio, and Venues pre-sale begin on Thursday, May 18 at 10:00 AM EST (local time). General Public On-sale begins Friday, May 19 at 10:00AM EST (local time).
The announcement of the tour follows Jhayco's latest release rising up the charts, the summer anthem "Mami Chula" with Quevedo. The track is an ode to the coolest girl in the room that embraces his "Vida Rockstar" season.
Born in Puerto Rico, Jhayco lived in New Jersey for most of his childhood. At the age of 12, he fell in love with urban music, a sound that helped define his future forever. At 14, he began to produce and compose songs, and it was only two years later that his work as producer and composer in Tito El Bambino's album Invencible won him his first Grammy.
Catapulted into a promising career as a composer, he began working hand in hand with artists like Zion & Lennox, Natti Natasha ,and Nicky Jam, among others, while developing his own sound and eventually releasing his first songs. He took home his second Grammy for Best Urban Album for J Balvin's 2018 album Vibras. He also won the Songwriters Association Song of the Year Award for "I Like It" by Cardi B, J Balvin, and Bad Bunny. Shortly after, he landed two 2023 Premios Tu Musica Urbano nominations, Collaboration of The Year for "En La De Ella" with Feid and Sech, and Top Male Artist.