Acclaimed 'Sail Out' EP From Def Jam's Jhené Aiko Gets Vinyl Picture Disc Release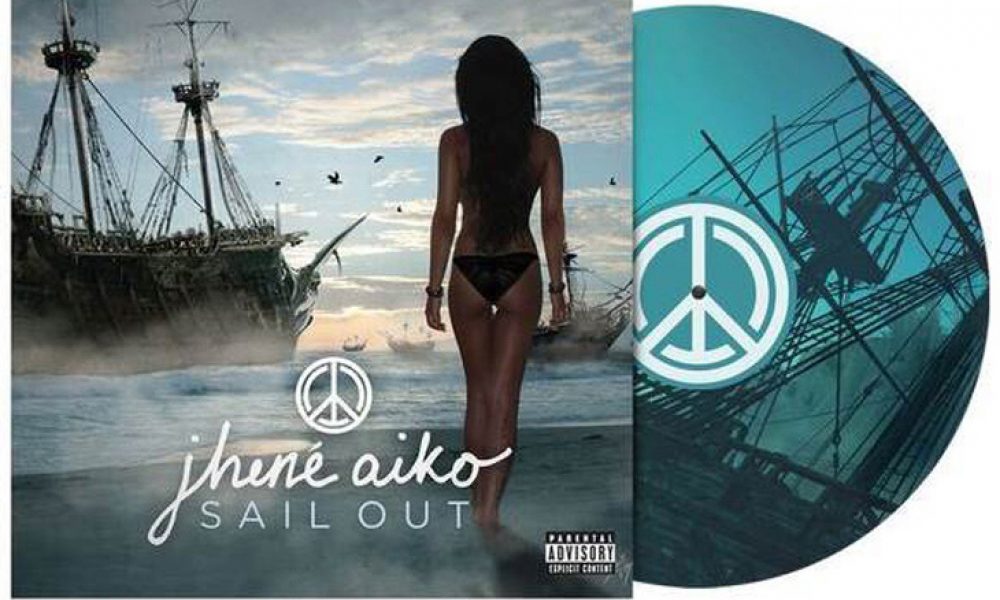 UMe are releasing a special picture-disc edition of Sail Out, the much-acclaimed debut EP from Def Jam R&B recording artist Jhené Aiko on 17 November 2017.
Hailed as a modern classic, the EP features contributions from Kendrick Lamar, Ab-Soul, Childish Gambino and Vince Staples. Showcasing her unique smooth and soulful voice, coupled with sensuality and vulnerability, Sail Out established Aiko as a force to be reckoned with in R&B.
Originally issued on 12 November 2013, Sail Out was Aiko's first Def Jam release after leaving her contract with Sony Records. Post-Sony, Aiko independently released her first mixtape, 2011's Sailing Soul(s); after it met with a raft of positive reviews, she met with American record producer and vice president of A&R at Def Jam, No ID, who signed her to his Artium Records imprint, through Def Jam.
 Sail Out's first single, '3:16AM', was released via digital download on the iTunes Store on 4 September 2012. The second, 'Bed Peace' – featuring Childish Gambino – was released physically in September 2013. In 2014, Sail Out's final single, 'The Worst', rewarded Aiko with a sizeable hit, peaking inside the Top 50 on the Billboard Hot 100 chart.
Jhené Aiko - Sail Out Picture Disc
Prior to the release of the EP, Aiko toured North America on the critically-hailed Life Is Good/Black Rage concert tour with Nas and Lauryn Hill. Sail Out went on to receive memorable reviews, with the New York Daily News praising Aiko's "feathery tone, sky-high delivery… she floats above the beat, sexy and aloof".
Jhené Aiko later promoted Sail Out's hit 'The Worst' on a number of high-profile US TV slots including Late Night With Jimmy Fallon and the Ellen DeGeneres Show.
The picture-disc edition of Sail Out is out now. Scroll down to read the full tracklist and order it here.
Sail Out tracklisting:
'The Vapors' (featuring Vince Staples)
'Bed Peace' (featuring Childish Gambino)
'Stay Ready (What a Life)' (featuring Kendrick Lamar)
'WTH' (featuring Ab-Soul)
'The Worst'
'3:16AM'
'Comfort Inn Ending (Freestyle)' (bonus track)
Format:
UK English