Verve Readies 'Love Letter,' Final Album By Tenor Sax Great Jimmy Heath
The set was completed a month before Heath's death on 19 January and crowns his remarkable 76-year career.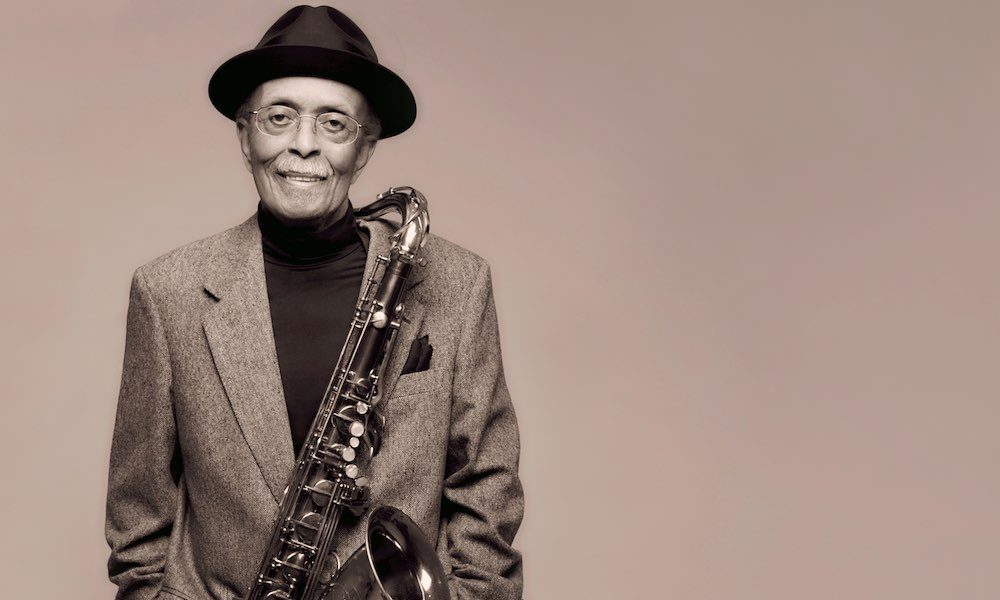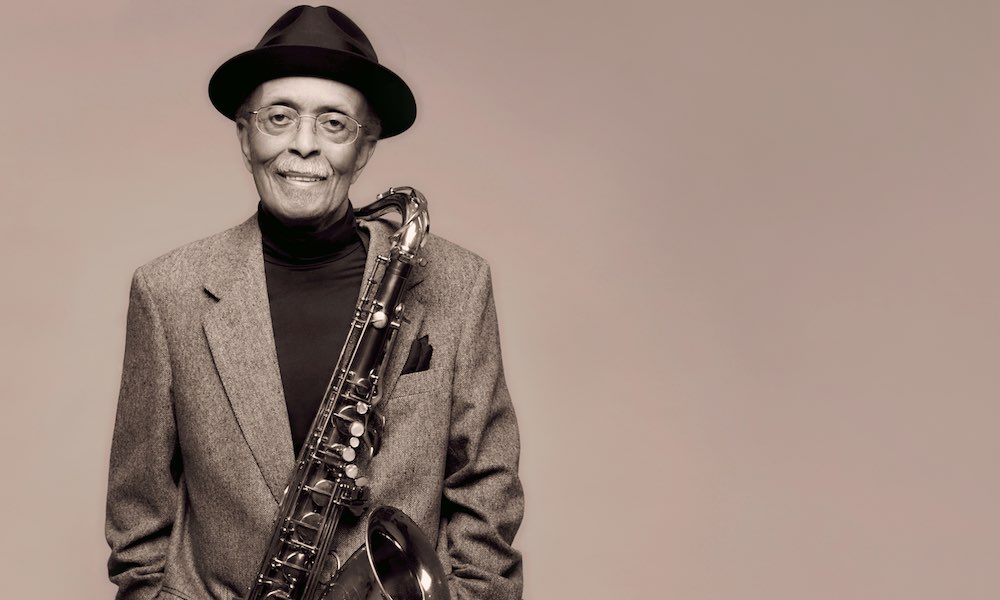 Verve Records has announced the 17 July release of Love Letter, the final album by tenor saxophone master Jimmy Heath. It was completed a month before his death on 19 January and crowns his remarkable 76-year career.
Love Letter, Heath's first all-ballads album, is described by the label as a "parting masterpiece." Its flagship track 'Con Alma' is out now. You can listen to it here, and the album is available to pre-order.
Jimmy Heath - Con Alma (Audio)
The album combines original material with the great jazz man's interpretations of several seminal ballads, including songs written by Billie Holiday, Dizzy Gillespie and Kenny Dorham. Love Letter was recorded in New York in the 48 hours before Heath turned 93 and a month later in Atlanta.
A stellar cast
The stellar cast of colleagues and friends on the set includes NEA Jazz Master pianist Kenny Barron, poll-winning guitarist Russell Malone, vibraphone veteran Monte Croft, in-demand New York bassist David Wong and drummer Lewis Nash. There are also tracks featuring vocal greats Gregory Porter and Cécile McLorin Salvant as well as revered trumpeter Wynton Marsalis.
'Con Alma' is a new reading of a jazz standard by Dizzy Gillespie, Heath's inspiration from the moment they met in 1946. The pianist and Kenny Barron are joined by Marsalis on trumpeter Dorham's 'La Mesha,' while Heath takes the masterful lead on the Arthur Herzog-Billie Holiday staple 'Don't Explain.'
Cécile sings Billie
Salvant's tour de force vocals are a poignant new reading of Holiday's lyrics on the ballad 'Left Alone,' composed by Mal Waldron, while Porter's reading of Gordon Parks' 'Don't Misunderstand' is both gentle and compelling.
The album is co-produced by Carol Friedman and the Grammy-winning Brian Bacchus. "Jimmy always wanted to know the lyrics of a song before playing it," says Friedman. "That particular sensitivity no doubt contributes to the intimacy of his sound and is the reason he loved playing ballads — whether a tune had lyrics or not, he was singing with that horn.
"The record Jimmy never got to make"
"This is the record Jimmy never got to make," Friedman goes on. "Asking him if he wanted to do an all-ballads album was preceded by decades of us talking about singers and love songs."
Heath has three originals on Love Letter, two of which have orchestral charts. 'Fashion or Passion' is from a 2004 Jazz at Lincoln Center Orchestra commission and 'Inside Your Heart,' his only soprano saxophone vehicle on the set, is the second movement of The Endless Search. Heath recorded that suite in 2010 with the Seattle Repertory Jazz Orchestra. The third original is the Billy Strayhorn-evoking 'Ballad from Upper Neighbors Suite,' which Heath previously addressed on a 1995 recording.
Heath's matchless career embraced performances on more than 100 albums. He wrote more than 125 songs, many of which have become jazz standards. Gems from his catalogue have been recorded by Cannonball Adderley, Chet Baker, Miles Davis, James Moody, Milt Jackson, Ahmad Jamal, Ray Charles, Dizzy Gillespie, J. J. Johnson and Dexter Gordon.
Love Letter is released on 17 July, and can be pre-ordered here. 
The full Love Letter tracklist is:
1. 'Ballad from Upper Neighbors Suite'
2. 'Left Alone' (with Cécile McLorin Salvant)
3. 'Inside Your Head'
4. 'La Mesha' (with Wynton Marsalis)
5. 'Don't Misunderstand' (with Gregory Porter)
6. 'Con Alma'
7. 'Fashion Or Passion'
8. 'Don't Explain'
Listen to the best of Jimmy Heath on Spotify.
Format:
UK English