Discover Jimmy Page – The Decca and Deram Sessions
For fans of 60s pop, Jimmy Page created a hugely interesting body of work, which remains a pleasure to explore on this Decca playlist.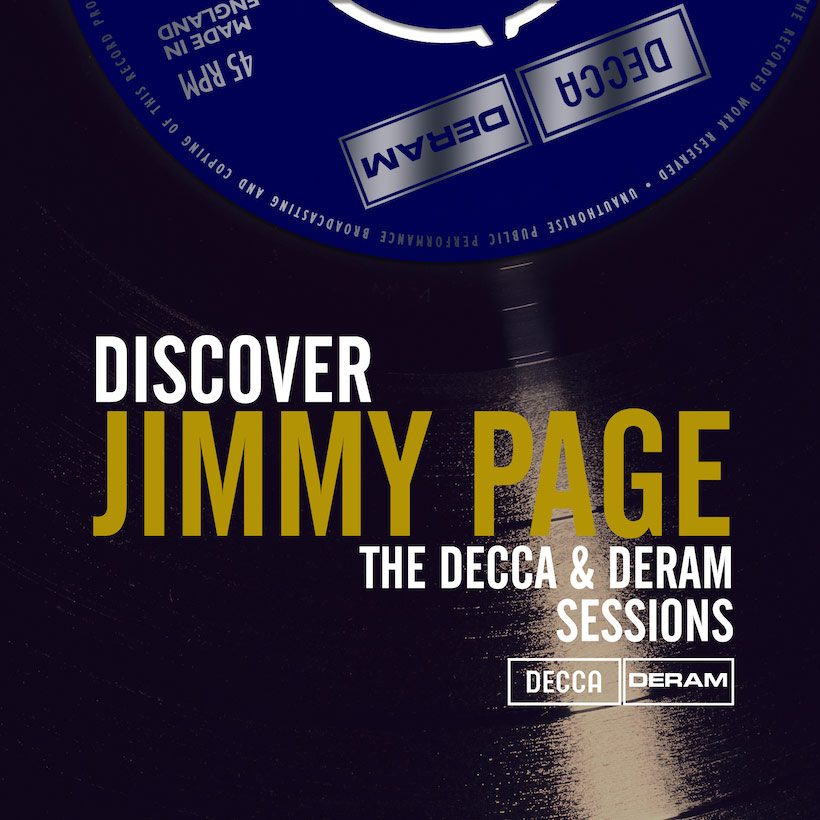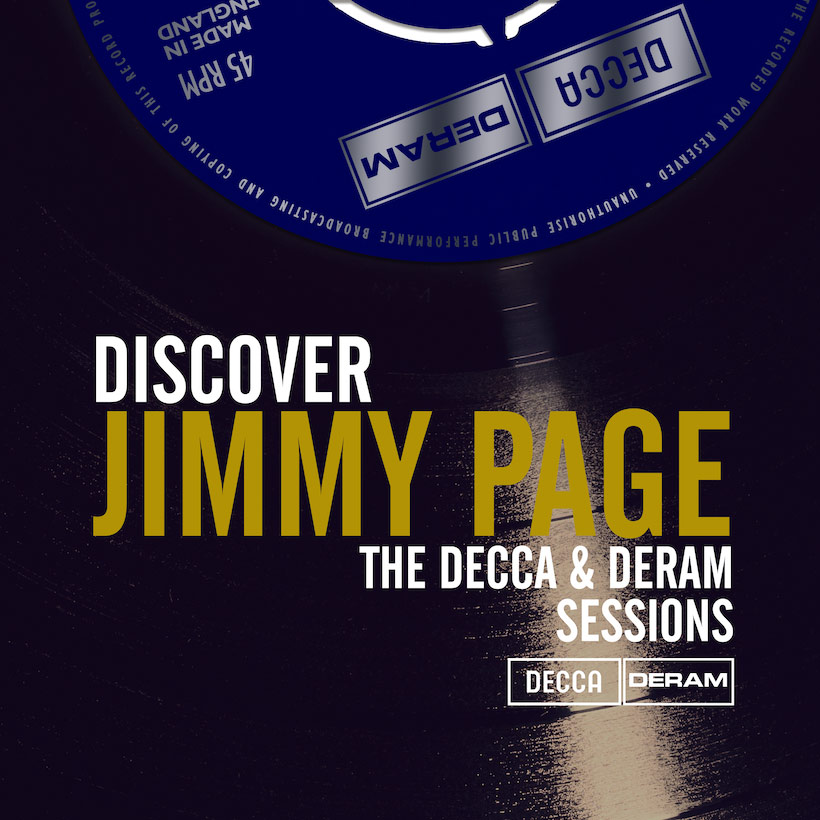 Since Led Zeppelin released their debut album in 1969 they have topped the UK album chart eight times, establishing the benchmark and shaping the sound and look for countless other rock bands. In the years prior to that, guitarist Jimmy Page was busy leaving his mark on the singles charts, adapting and honing his style for dozens of sessions recorded at Decca Records' north London studios in Broadhurst Gardens.
Listen to Discover Jimmy Page – The Decca and Deram Sessions on Spotify.
Born in 1944 in the west London suburb of Heston, Page made his television debut aged just 13 when he appeared with his Skiffle quartet on the BBC talent show All Your Own. His professional career began two years later as guitarist with Neil Christian & The Crusaders, though undernourished and underappreciated, he found that life on the road didn't agree with him, and left to enrol at Sutton Art College. By night he was still a regular visitor to venues like the Marquee Club, and would sit-in with the likes of Cyril Davies and Alexis Korner. It was one such occasion that led to him being spotted by Mike Leander, Decca's in-house producer and arranger, on the look out for talent to augment the "go to" session guitarist of the day, Big Jim Sullivan.
On the second day of 1963 Page joined former Shadows bass and drum duo Jet Harris and Tony Meehan for his first Decca session, adding his guitar to their instrumental 'Diamonds'. The single went to No. 1 that February, ironically displacing The Shadows 'Dance On!'. Later the same year he backed Kathy Kirby, winner of Best British Female Singer in the annual poll of New Musical Express readers – the name of the single was 'Dance On'.
Kirby's material harked back to a pre-Beatles "easy listening" era, and she would be superseded by more dynamic young performers such as Lulu, who first charted in May 1964 with 'Shout', with her backing band The Luvvers boosted by Page's presence. He also played on her chart follow up, 'Here Comes The Night', which peaked at No. 50 four months ahead of the better-known version by Them. In another twist of fate Page had played on their previous release, 'Baby Please Don't Go'.
Sadly his influence couldn't help Elkie Brooks, whose June 1964 Decca debut was a cover of Etta James' 'Something's Got A Hold On Me'. She would have to wait another 14 years before she reached the Top 10 with 'Pearl's A Singer', though he did assist singer Twinkle and her No. 4 debut 'Terry', and Marianne Faithfull who had her highest placed hit with 'Come And Stay With Me', also a No. 4.
Page was also on hand in January 1965 for the session that resulted in the first of Tom Jones' three No. 1 hits, 'It's Not Unusual'. Shortly afterwards he was offered the opportunity to replace his friend Eric Clapton in The Yardbirds, and though he resisted for over a year, he finally hooked up with the band – now including Jeff Beck – in the summer of '66. The Yardbirds became The New Yardbirds, who in turn became Led Zeppelin, at which point session work took a back seat.
Thankfully for the Decca archive, and for fans of 60s pop, Jimmy Page created a hugely interesting – if sometimes curious – body of work, which remains a pleasure to discover and explore.
Listen to Discover Jimmy Page – The Decca and Deram Sessions here.
Format:
UK English