"Everybody's Actively Writing": Joe Elliott On Def Leppard's Next Album
"We're in no rush, because we want to do it like we did the last one – without pressure", the frontman says.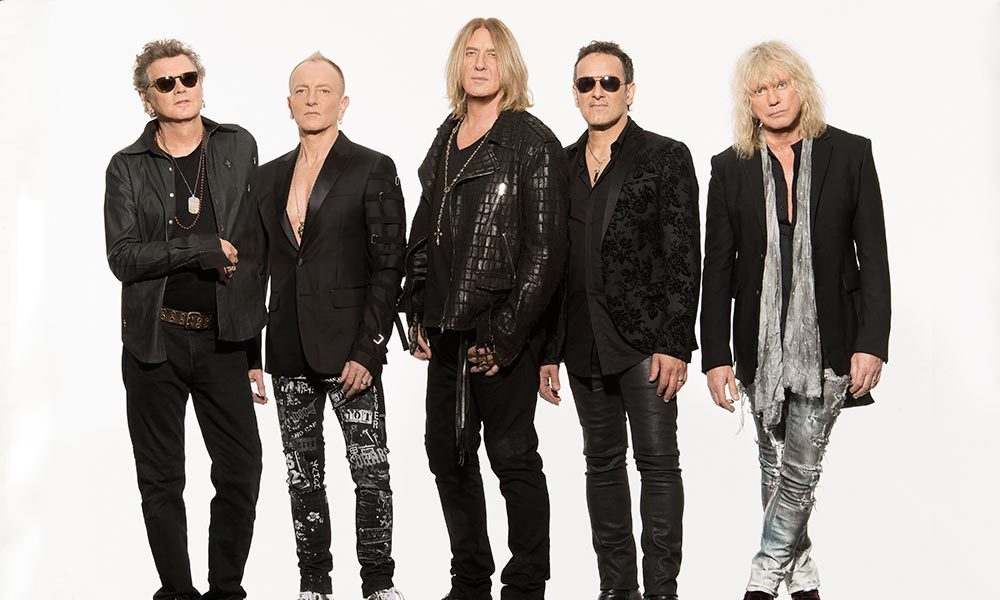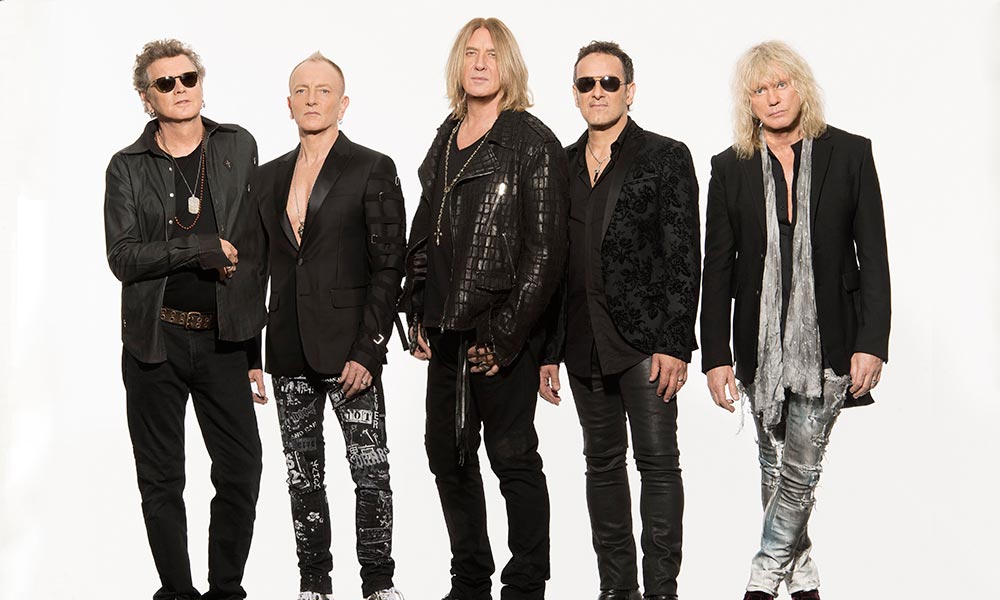 2019 has been a seismic year for Def Leppard. The legendary hard rock outfit were inducted into the hallowed Rock And Roll Hall Of Fame in March, before going on to headline the prestigious Download Festival in June and heading to Las Vegas, where their sell-out Sin City Residency drew widespread throughout August and September.
If all that activity that wasn't enough, frontman Joe Elliott's other band, Down N' Outz released their third album, This Is How We Roll, on Friday, 11 October. Yet, as the singer recently confirmed in an exclusive uDiscover Music interview, there's plenty more in the works. As he tells us, material is already coming together for Def Leppard's next album, the follow-up to their self-titled 11th studio album from 2015.
"Everybody's actively writing", he says. "I know Sav [Rick Savage] has one, I've got a bunch of things on the go, while me and Phil [Collen] have a couple of things we're chipping away at. We're in no rush, though, because we want to do it like we did the last one."
"When we made the last album", he furthers, "we didn't realise we were even making it until we were half way through it. We'd intended to do a 3-track EP, but we wrote 12 songs and when we went on work on them, we wrote two more, so all of a sudden we had this accidental album with no release date, no A&R man and nobody on our case to get it finished.
Elliott went on to reveal that making an album this way was "an awesome experience", but also stresses that playing live is Def Leppard's priority right in 2019.
"At the end of the day, the reality is we're going to sell a lot more tickets than records, so we have to prioritise", he says. "The music industry now is not the same one we originally signed up to and we've adapted to the fact playing live is what's important."
"People want to rub shoulders with people and a few of them want to buy your new record", he concludes. "But when fans go to see a band in a stadium, the last thing they want to hear is your new record in its entirety. A couple of new songs are fine, but the audience want to hear the hits. You have to entertain, not educate – you can educate yourself at home!"
Listen to the Best of Def Leppard on Apple Music and Spotify.
Format:
UK English