Jon Batiste Named To 'TIME's' Annual TIME100 List
Quincy Jones penned the tribute to Batiste.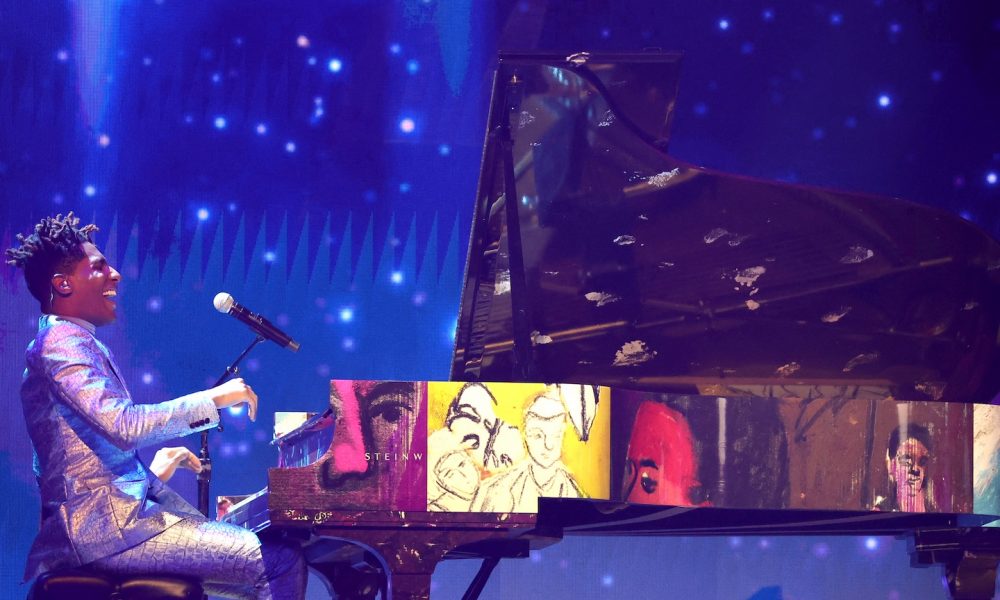 TIME has named Jon Batiste to the 2022 TIME100, its annual list of the 100 most influential people in the world. The full list and related tributes appear in the June 6/June 13 issue of TIME, available on newsstands on Friday, May 27.
The list, now in its nineteenth year, recognizes the impact, innovation, and achievement of the world's most influential individuals. Other artists honored include Questlove in the Pioneers section and Mary J. Blige in the Icons category.
The great Quincy Jones penned the tribute, which you can read in full: "When I was studying composition with the famed music teacher Nadia Boulanger, one of the many lessons she imparted upon me was that 'an artist can never be more or less than they are as a human being.' So, it is no great surprise to me that Jon Batiste—now the proud owner of five Grammy Awards and an Oscar—has found all of the success that he has so early in his career.
I first became aware of Jon's extraordinary talent the year before he landed the gig as bandleader and musical director of The Late Show With Stephen Colbert. When I heard that he had New Orleans roots, it all made perfect sense to me. As the birthplace of jazz and the blues—the music that the world has adopted as its Esperanto—New Orleans holds a special and sacred place in our culture. Jon has a particularly keen understanding of that rich cultural history and an awareness of the importance of carrying that history forward. He has taken all of that foundational knowledge about our music and made it his own, unafraid to stretch himself as an artist and continually evolve.
What I love most about Jon as an artist and human being, though, is that he has handled his success with grace, and his creativity with humility. It is all of these attributes that will allow him to continue to grow and accomplish all that he sets out to. And I, for one, am excited for the future that he has ahead of him."
Visit TIME's official website for the full list of recipients.