Best Lionel Richie Songs: 20 Tracks To Get You Dancing On The Ceiling
The best Lionel Richie songs cast a long shadow across 70s funk and 80s ballads, and include one of the most perfect duets in music history.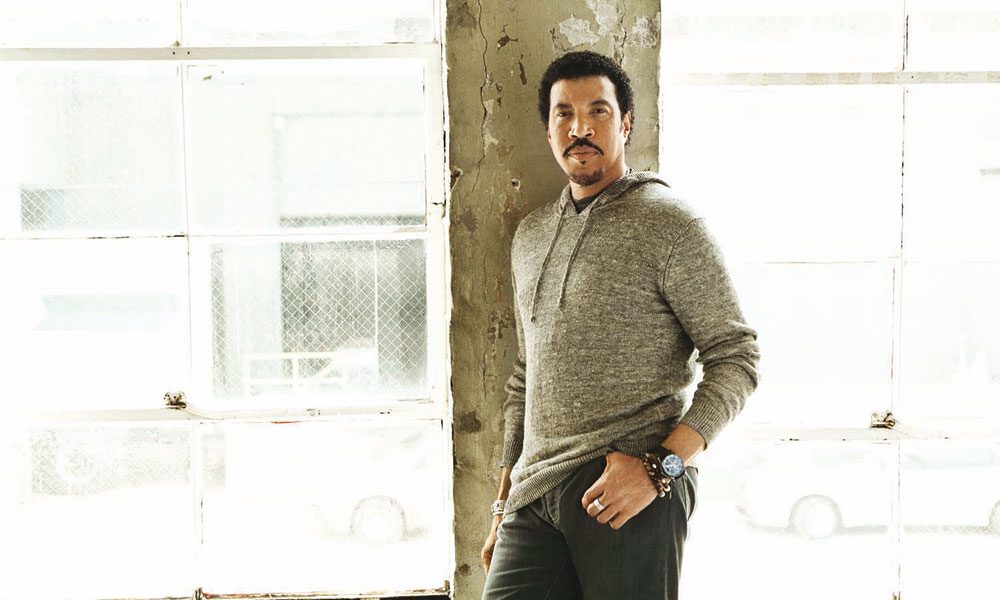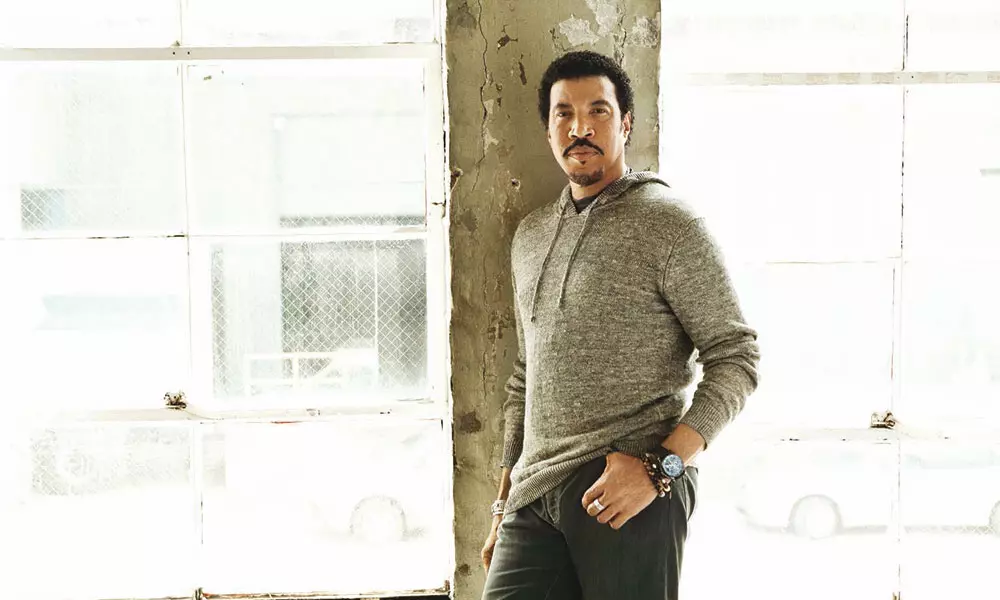 Like his fans, the best Lionel Richie songs started out in party mode, but matured to grow romantic and warm, finding a more satisfying way of life – and love. Richie's sincere and soulful voice has been in our lives since 1974, when Commodores roared out of Tuskegee, Alabama, and set about becoming one of Motown's greatest acts of the 70s. Though Lionel was not the band's only lead singer, his glowing, highly identifiable tones became associated with most of Commodores' biggest hits, such as "Easy," "Sail On" and "Just To Be Close To You," all vital milestones of their era.
In 1981 Richie hit No.1 with "Endless Love," a duet with Diana Ross, setting the stage for a phenomenally successful solo career. Richie was arguably the only superstar created by Motown in the 80s, but he was careful not to spoil his status by producing anything that was less than his best. Richie's third solo set of songs, 1986's Dancing On The Ceiling, became his last for 10 years as he explored life's other avenues until he could give his music full focus again. Since then, this unique singer has treated us to many more messages from his heart.
Listen to Lionel Richie's best songs on Apple Music and Spotify.
20: Flying High (Commodores)
To get things started, a magnificent tune from Lionel Richie's magical years with Commodores: a funky, jazzy groove that set dancefloors alight in 1978 when it appeared on their Natural High album. So, so cool, guys.
19: Stuck On You
Who was the world's best-selling country singer in the 80s? You could argue it was Lionel Richie, who delivered one of his best mellow songs in 1984. Its unforgettable guitar hook and perfectly relaxed vocal attracted fans who would not normally have bought R&B songs – and R&B fans who would not normally have enjoyed country. And it sounded entirely… Lionel.
18: Lady (You Bring Me Up) (Commodores)
By 1981, Commodores were known on the singles market as a group that delivered slow love songs. But "Lady (You Bring Me Up)" was a reminder that these guys were good groovers throughout their career, even if ballads buttered their bread. Try to watch the amusingly retro video of the song, which finds Lionel Richie in a soccer goal while girls pepper him with shots.
Commodores - Lady (You Bring Me Up)
17: Running With The Night
From 1983's all-conquering Can't Slow Down, "Running With The Night" was co-written with Lionel Richie's regular collaborator/producer James Anthony Carmichael, and Cynthia Weil, who'd composed numerous pop classics such as "You've Lost That Lovin' Feelin'" and "Looking Through The Eyes Of Love." This sound epitomizes early 80s US pop radio: moody, dark, and exciting.
16: Hello
Another song from Can't Slow Down, and a No.1 hit almost everywhere it was released as a single – which was pretty much everywhere. One of Lionel's strengths is his ability to deliver a track like this totally sincerely in a world that prefers to be knowing and cynical. The result is a smash like "Hello".
15: Truly
Released in 1982, and taken from Lionel Richie's self-titled debut solo album, the mesmerizing "Truly" made No.1 in the US, helped by Lionel's sincere performance at the piano in the promotional film clip.
14: Deep River Woman
Recorded with the group Alabama, "Deep River Woman" again explored Lionel Richie's love of country sounds, creating this harmonious delight that became a 1986 country smash – because Lionel makes a success of anything he turns his talent to.
13: Dancing On The Ceiling
Lionel Richie is so hot to trot that the floor is not enough for him! A wacky track, full of joy, "Dancing On The Ceiling" was a smash hit in '86, boosted by a hugely expensive video directed by Stanley Donen, who'd directed Fred Astaire dancing on a ceiling in the 1951 movie Royal Wedding. If you look up and see footprints on your plasterwork, Lionel's in town.
Lionel Richie - Dancing On The Ceiling
12: Easy (Commodores)
One of the amazing tracks that made Lionel Richie's brilliant ballad style famous, this 1977 smash was released by Commodores at the start of spring and was still gaining airplay at the end of summer. A glorious glowing sound, as relaxed as a sleeping cat, Lionel's fabulous vocal is perfectly supported by Thomas McClary's guitar solo. Lionel released a version of "Easy" on his 2012 album, Tuskegee, with country music legend Willie Nelson singing its famous lyrics alongside him.
11: Love Will Conquer All
From 1986's Dancing On The Ceiling, this subtle, deeply mellow US Top 10 single about tackling relationship problems features a delicate shadow vocal by Marva King of Prince's New Power Generation, supporting Lionel Richie's distinctive lead.
Love Will Conquer All (12" Version)
10: Slippery When Wet (Commodores)
A chunk of baaad Commmodores' funk from 1975 which went Top 20 in the US. Lionel is in party mode here. The song's melody and style is a likely influence on Wild Cherry's hit "Play That Funky Music," which was originally scheduled to be the B-side of a cover version of Commodores' "I Feel Sanctified."
9: Penny Lover
Penned by Lionel Richie with his then-wife Brenda, the gentle declaration of love and longing that was "Penny Lover" was yet another hit (the fifth) from the ten-times platinum album Can't Slow Down. Whoever the inspirational lover in the song was, she brought a Penny or two to Lionel's bank account.
8: Sail On (Commodores)
More Commodores perfection, this time from their 1979 Midnight Magic album. Written by Lionel Richie, "Sail On" walks a straight path between country and R&B, with an uplifting section towards the end that makes you forget that this lyric is about divorce. Remarkable.
7: You Are
A subtle South African Township feel permeates the verses of "You Are," the second single from Lionel Richie's multi-platinum debut solo album. It could have been arranged as a ballad, but Lionel upped the groove quotient with some pumping synth bass. It was a Top 5 single in the US in late winter 1983; no need to turn the heating up, play "You Are" instead.
6: Still (Commodores)
Commodores were facing big changes when "Still" hit No.1 in late 1979. Their final chart-topper, this aching song pointed to the direction Lionel Richie would take in the early 80s; inside two years he would be back at No.1 with Diana Ross singing "Endless Love" and readying himself for solo superstardom.
5: Just To Be Close To You (Commodores)
Commodores' second Top 10 US hit, this delicious song of desire was drawn from the group's fourth album, Hot On The Tracks – and it's the track that indicated that pure, straight ballads were another brilliant string to the bow of a band that had been mostly seen as outright funkateers. Needless to say, it remains fabulous.
4: Say You, Say Me
Though written for the 1985 drama movie White Nights, this massive hit became better known than the film it accompanied, landing an Academy Award. Lionel Richie is at this best, keeping the song's lyrics about love and friendship simple and heartfelt. Fans responded, naturally: it was No.1 in the US.
3: Three Times A Lady (Commodores)
The only Motown single to hit the US Top 10 in 1978, Commodores' wonderful waltz was inspired by Lionel Richie's own mother. Lionel hoped Frank Sinatra might record his song, but when Commodores' producer James Anthony Carmichael heard it, he suggested the group perform it themselves. It hit No.1 on both sides of the Atlantic.
2: All Night Long (All Night)
Lionel Richie in party mode. In a period when he could do little wrong, Richie conjures up an inspired Latin-Caribbean vibe that lit up the dancefloors in 1983. The non-English portions of the lyrics are in fact non-language: Lionel made these meaningless words up, correctly trusting that they'd help deliver the joyous atmosphere he was seeking.
Lionel Richie - All Night Long (All Night)
1: Endless Love (with Diana Ross)
Lionel Richie wrote this title song for a 1981 Franco Zeffirelli movie and it was a runaway success, hitting No.1 in the US and holding its position for nine weeks. "Endless Love" was the biggest-selling single of Diana Ross' career and spent six months on the chart. Something akin to duet perfection, the song remained irresistible: Luther Vandross and Mariah Carey covered it, and Lionel returned to "Endless Love" for the 2012 album Tuskegee, performing it with Shania Twain. But the original could never be bettered.
Think we've missed one of the best Lionel Richie songs? Let us know in the comments section below.