Lionel Richie
The iconic singer, songwriter, producer, and musician is famous for his contributions to funk act the Commodores as well as solo singles like Hello and other songs like 'We Are the World.'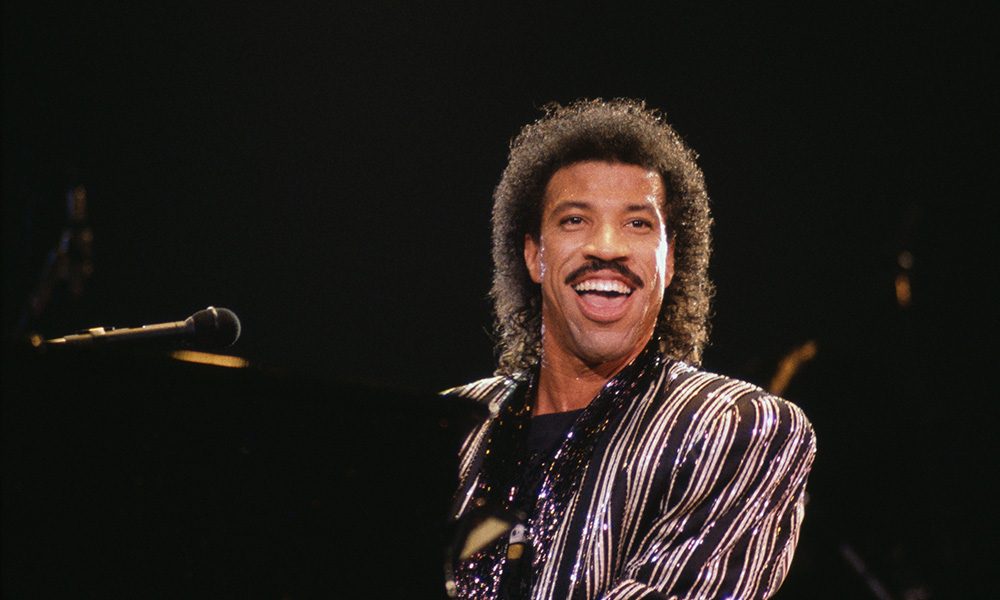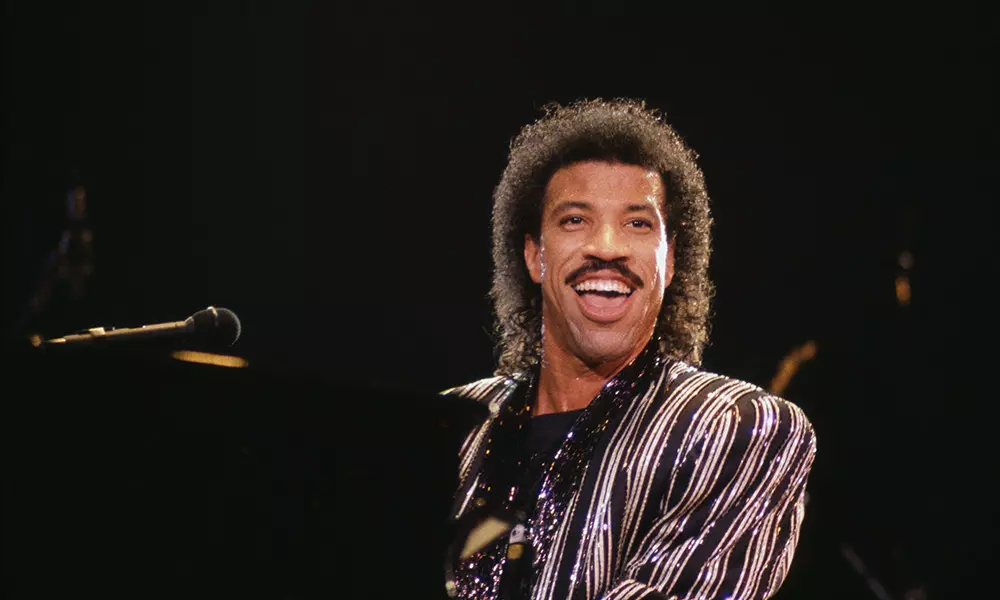 Lionel Richie is an unmistakable true great of popular music. From his time in the Commodores to his role as an accomplished balladeer and household name, he has written songs that have gone on to become standards. His music, a beguiling blend of soul, pop, easy listening and country, has enchanted the world over.
He joined the Commodores while he was still in college and, soon after, the group signed to Motown, releasing their debut recording 'Machine Gun', 1974. Among the band's biggest hits was, 'Three Times a Lady' in 1978. Lionel began working with other artists and released his solo debut album on Motown, Lionel Richie, in 1982, and co-composed and recorded African famine relief recording, "We Are the World", in 1985. Lionel went on to become a multi-award winning solo artist with a string of successful recordings.
Although initially just one of the vocalists and the saxophone player in the Commodores, Richie's beautiful voice, at once strong and subsequently cracking with emotion, ensured his ballads became an increasing feature of the group. And those ballads need little introduction: 'Easy', 'Sail On', 'Still' and the one for which Richie will forever be remembered, 'Three Times A Lady'.
Lionel Richie has never been happy with categorisation, but to get on in American music, especially as an African-American from Alabama at the end of the 1960s, you had to conform. "See, I'm a rocker," Richie told Creem magazine in 1978. "When we started out back in '68 if I had my way I'd have said, 'Turn the amp up on 12 and let's go.' But I couldn't do it. I had to realize one thing: this industry divides into two categories – R&B and pop." The scale of the Commodores' success, in America and then worldwide, neatly confounded the group's critics. In fact, Rolling Stone dubbed the group the 'Black Beatles', due to the scale of their late 1970s success. The group chalked up an impressive tally of US and UK singles, including two stateside chart-toppers, selling over 45 million records between 1974 and 1985.
The achievement of Richie's duet with Diana Ross, 'Endless Love', in 1981, inspired him to make the break from the band he had been with since the late 1960s. Richie finally moved away from the Commodores with his accomplished self-titled debut album, released in 1982. Working with Commodores producer James Anthony Carmichael, the album contained 'Truly', a ballad on a par with his greatest Commodores moments. The upbeat 'Serves You Right', 'You Are' and the truly beautiful, downbeat 'Wandering Stranger', were highlights of Lionel Richie (the album) as well.
By the mid-1980s, Richie had become Motown's biggest and most bankable star (mainly because of the quality of his material but also because it was a simple case of the label's great artists having moved elsewhere). It was certainly the influence of former Motown labelmate Michael Jackson's Thriller that inspired Richie's Can't Slow Down. Released in October 1983, it became Richie's greatest work. Made with a huge team of people, it represented the very best of Richie the balladeer. 'Stuck On You', 'Penny Lover' and the touching, and for most of 1984, ubiquitous 'Hello' were standouts. The album's review by bbc.co.uk likens Richie's role to that of a head chef: "The late-night soul of 'Love Will Find a Way', is like the musical equivalent of cooking a gourmet meal – a drizzle of piano here, a pinch of synthesizer, there; tasteful, and sweet." Although it was the up-tempo, calypso influenced 'All Night Long (All Night)' that was the album's absolute highlight, a riot of sound and, in its video, colour, that arguably could be seen as the Motown label's last truly great 45. Can't Slow Down became an enormous hit, topping the charts on both sides of the Atlantic, selling over 20 million copies worldwide and bagging Richie the prestigious Album of the Year award at the Grammy Awards in 1985. It stayed in the UK album charts for a most impressive 154 weeks.
Dancing On The Ceiling was released in October 1986. Very much in the same vein, as Can't Slow Down, it contained his Academy Award-winning song, 'Say You, Say Me' that he had written the previous year for the film White Nights. The boisterous title track was supported by a promo clip that featured Richie, through much video trickery, quite literally dancing on the ceiling. Q magazine said, "The overall standard of writing and arrangement is obsessively high." Rolling Stone called the album "an impressive standard for mainstream popcraft in the eighties."
It was a considerable period before the world heard new material from Richie. When he did return in May 1992, it was with a compilation album, Back To Front, which contained a mere three new tracks amid 13 solid Richie classics. It was an enormous hit, shooting to the No. 1 spot in the UK, and into the US Top 20. Of the new songs, 'My Destiny' became a UK Top 10 hit, and 'Do It To Me' topped the Billboard Hot R&B chart. The album marked his final release on the Motown label, the label he'd been with since the early 1970s.
It would be another four years before Lionel Richie set forth again. His album, Louder Than Words, was his first for Mercury and found him experimenting with new styles, away from the formula he'd established with the Commodores. Self-produced, the album dabbled in urban styles, such as new jack swing, which had been the craze of the day in R&B. Compared to his previous work, the album was a modest success, but it showed that Richie was able to move forward with the times. Lead single, 'Don't Wanna Lose You' reached the UK Top 20, and his supporting live shows were well received.
After 1998's Time, which was a return to more conventional balladry, 2000's Renaissance returned Richie to the UK Top 10, featuring the beautiful single, 'Angel'. A live version of the track was included on Richie's first-ever live album, Encore. Released in November 2002, it was recorded in concert at Wembley Arena, London. May 2004's Just For You was one of Richie's best works of the 21st century, written and recorded in collaboration with artists such as Daniel Bedingfield, Lenny Kravitz and producers Paul Berry and Mark Taylor. The album had a contemporary sheen while containing Richie's classic mixture of ballads and mid-tempo grooves.
The contemporary edge to Richie's material continued with Coming Home, which returned him to the US Top 10 for the first time since 1986's Dancing On The Ceiling. Released in September 2006, it found Richie working with contemporary producers such as Stargate, Raphael Saadiq, Jermaine Dupri and Rodney Jerkins. Richie's renaissance continued with 2009's Just Go. Described by allmusic.com as "wholly modern", it was a step on from Coming Home, working again with Stargate, Akon and Christopher 'Tricky' Stewart. For the first time in his career, others wrote the majority of the material, with only one Richie original, the beautifully retro-sounding 'Eternity', which married Richie with David Foster's timeless production skills.
2012's Tuskegee was a perfect idea beautifully realised – named after Richie's place of birth, it located the country aspect that had always been present in his music, and via a series of duets with country stars such as Shania Twain and Willie Nelson, covering his classic songs, it made an album that was very accomplished and different. It entered the US charts at No. 2, his highest placing for years, and went on to become one of the biggest-selling albums of 2012 — of any genre — in his homeland.
There is no shortage of Lionel Richie collections – The Definitive Collection and Soul Legends both have great merit. The title of Truly – The Love Songs says it all, really, a perfect sampling of his greatest ballad moments.
Lionel Richie explained at the time of his Just For You album the key to his enormous world-beating success: "Simplicity. I want to find the simplest phrase that everybody says, no matter what language you speak. So much of my career has been about saying the things the way people say them, using melodies not that I can sing but that the people can sing 'Truly' or 'Still' or 'Endless Love' – if you look at the titles, they say the entire thought before you even go into the story." With this beautiful simplicity, Lionel Richie remains a very much-loved artist.