R&B Standout Jordan Ward Releases Debut Album 'FORWARD'
Ward is currently opening shows on JID and Smino's Luv Is 4Ever Tour.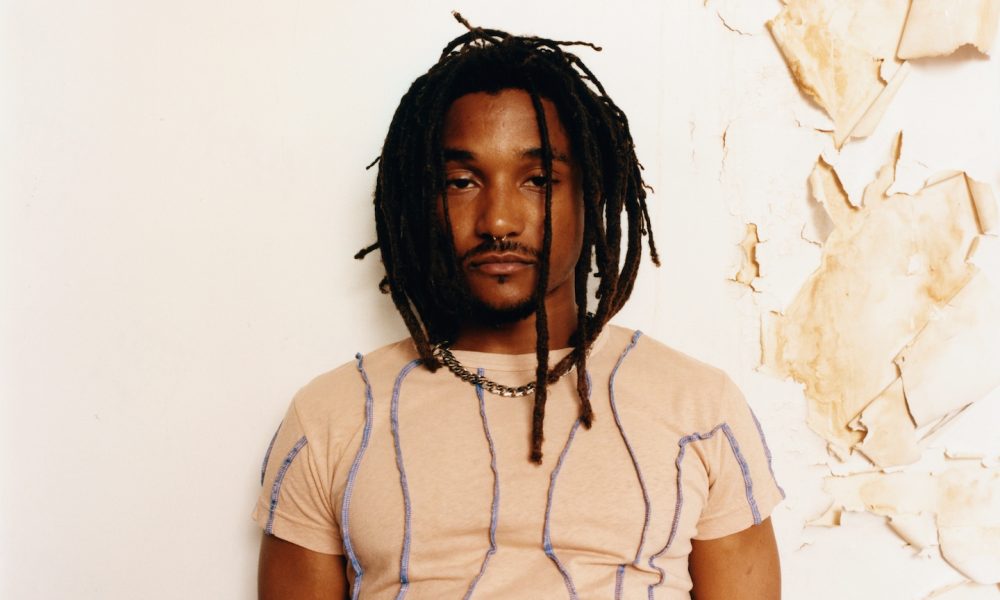 R&B standout Jordan Ward comes fully into his own with the release of his debut album, FORWARD, and delivers on the promise that has made him one of the most encouraging and anticipated breakthrough acts of 2023.
On FORWARD, available today via Interscope Records, Jordan crisscrosses an array of sounds and moods, but whether he's tackling an infectious, radio-ready bop, a somber contemplation or a tender love song, Jordan Ward stamps his unique style of R&B on each track.
Jordan Ward - SIDEKICK (with Joyce Wrice) [Official Visualizer]
Drawing influences ranging from old-school funk, alternative rock and hip-hop, FORWARD, as the title implies, sees Jordan Ward elevate the genre's current sounds and offer a glimpse of where R&B's future possibilities. The entire 14-track album is executive produced by Lido, whose credits include collaborations with Ariana Grande, Mariah Carey, Chance the Rapper, Ella Mai, Halsey, Smino and more.
FORWARD holds layers of significance for the singer, both as an artistic triumph and a personal moment of reflection. "FORWARD, not only pushing our sound and creativity, but pushing to evolve and break cycles" Jordan says of his album's name. "FOR WARD, a dedication to my family and our future. FOUR-WARD, my fourth project, but also a FOREWORD in my story being the debut album!"
Album highlights include "IDC," with Joony, which was hailed as an "utterly relatable funky anthem" and landed a spot on Billboard's Fresh Picks of the Week, as did "WHITE CROCS," with rising rapper and fellow St. Louis native Ryan Trey.
Plus, Complex spotlighted the flirtatious "CHERMIOYA" in their inclusion of Jordan Ward as one of the 20 R&B Artists to Watch in 2023, complimenting him as such: "Bringing words to life through music is a special talent, which is why you should be paying attention to Ward."
The "CHERIMOYA" release, just before Valentine's Day, included its official music video starring Baby Rose and captures the perfect atmosphere of a sweet morning at the farmers' market.