Jordan Ward Recruits 6LACK For Deluxe Album 'moreward(FORWARD)'
The revamped project features three new tracks.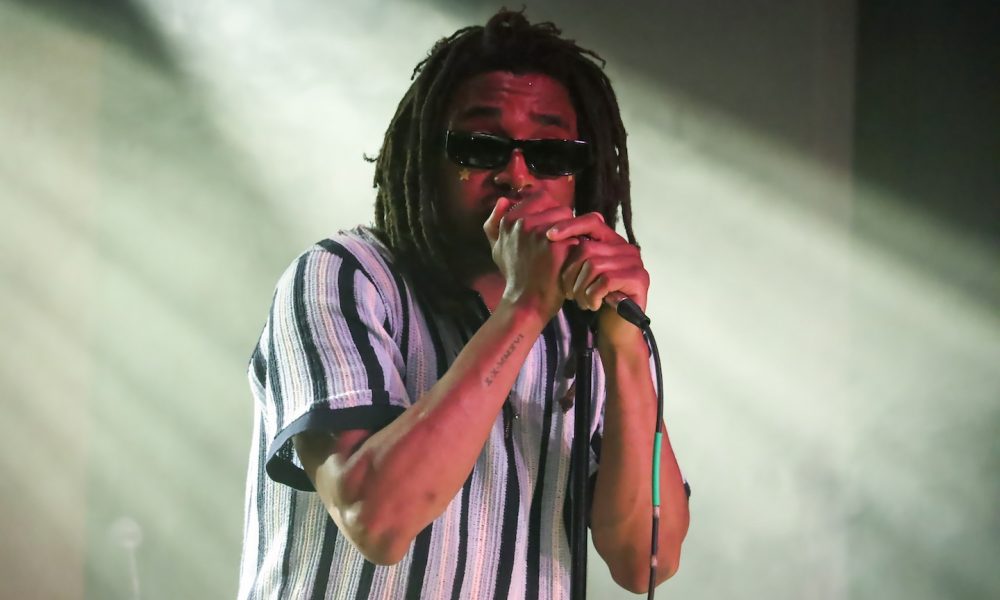 After debuting his critically-acclaimed album FORWARD earlier this year, Jordan Ward's burgeoning career adds a new chapter as he releases the deluxe version of his opus, moreward(FORWARD) via ARTium Recordings/Interscope Records.
Unveiling a trio of dynamic tracks, Jordan set the tempo earlier this month by releasing his sleek new record "MUSTARD" featuring 6LACK. The rhythm continues with the buoyant tracks, "ZOOMIES," an energetic summer chorale, and synthesizing collaboration "WEBBIE" featuring Easton Fitz.
Jordan's FORWARD has enjoyed great success, becoming a beloved project by music fans and critics alike. Praised by Rolling Stone for his "gift of subtle storytelling," Jordan's evolution from theater wunderkind to blossoming R&B contender consists of his inaugural headlining tour TOURWARD, supporting JID and Smino's LuvIs4Ever Tour, performing at J. Cole's sold-out Dreamville Festival, and opening for 6LACK's Since I Have A Lover Tour in the U.S., from October 19 to November 24.
With influences ranging from old-school funk, alternative rock, and hip-hop, moreward(FORWARD) sees Jordan Ward elevating and expanding R&B and all its potential. The 2023 Complex Artist to Watch was recently featured in Office Magazine, earning recognition for his "honest lyricism," which is reflective throughout the album. Song highlights include the Complex-approved "CHERIMOYA," the funk-laced "FAMJAM4000," and a refreshing 6LACK collaboration "MUSTARD," which Teen Vogue praised for speaking "directly to the smooth, free spirit of Ward's music."
FORWARD delivers on the promise that has made Jordan Ward one of the most encouraging and anticipated breakthrough acts of 2023. Drawing influences ranging from old-school funk, alternative rock, and hip-hop, FORWARD sees Jordan Ward elevate and expand the genre and all its potential. The 14-track album is executive produced by Lido, whose credits include collaborations with Ariana Grande, Mariah Carey, Chance the Rapper, Ella Mai, Halsey, Smino, and more.
Buy or stream moreward(FORWARD).
moreward(FORWARD) Tracklist:
BUSSDOWN
IDC (with Joony)
FAMJAM4000
FORFOURFORE
311 (with Gwen Bunn)
WHITE CROCS (with Ryan Trey)
PRICETAG/BEVERLYWOOD
DANCE MACHINE
FLIGHTS
THINK TWICE
0495
FORWARD
SIDEKICK (with Joyce Wrice)
CHERIMOYA
MUSTARD (with 6LACK)
ZOOMIES
WEBBIE (with Easton Fitz)