Listen To The Fifth Anniversary Edition Of Juice WRLD's 'Goodbye And Good Riddance'
The special release includes two new track, 'Glo'd Up' and 'No Good.'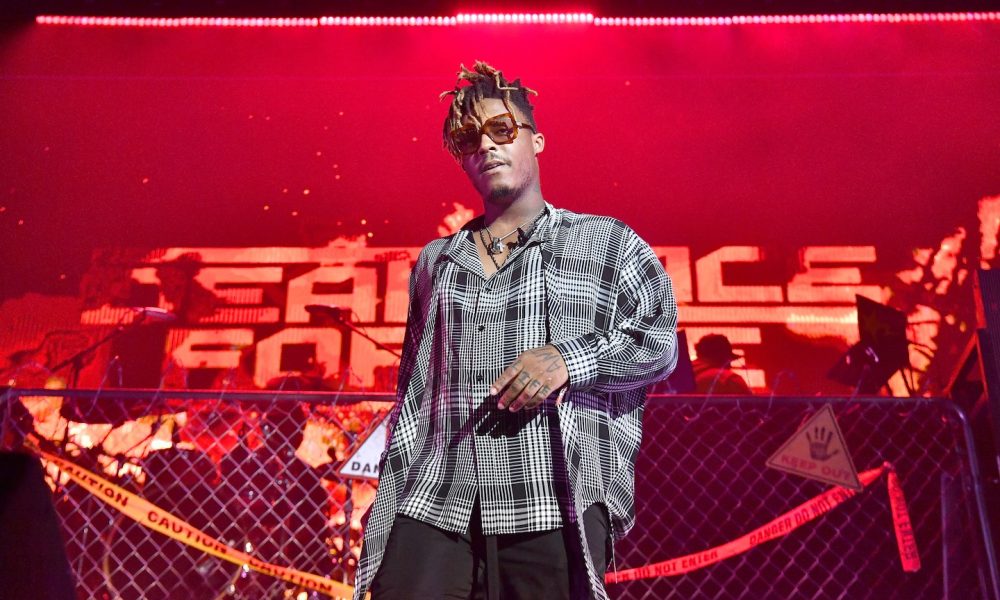 Juice WRLD's Goodbye & Good Riddance Five Year Anniversary Album is out now. This special release includes two new tracks "Glo'd Up" and "No Good."
Additionally, the RIAA has confirmed that every non-intro or skit song on the original version of Goodbye & Good Riddance, which includes tracks like "Lucid Dreams," "All Girls Are The Same," and "Lean Wit Me" are now eligible or certified RIAA Platinum or higher.
To celebrate the five-year anniversary release, The 999 Club, in partnership with NTWRK, has announced a special commemorative pop-up event. This immersive experience will captivate fans with exclusive merchandise, exciting collaborations, new music releases, and never-before-seen footage of the late rapper. The pop-up event will take place from May 19 through May 21, between 11am and 7pm, at 433 N Fairfax Ave in Los Angeles, CA 90036.
"We are incredibly excited to commemorate the five-year anniversary of Juice WRLD's monumental album, Goodbye & Good Riddance, through this immersive pop-up experience," says Peter Jideonwo, Juice WRLD's manager. "This event will bring fans closer to Juice WRLD's artistry, allowing them to celebrate his legacy while listening to new music, exploring exclusive collaborations, and immersing themselves in his captivating world."
Back in February, it was announced that Juice WRLD's final posthumous album will arrive soon, confirmed by the late rapper's friend and Grade A Productions label head Lil Bibby.
Bibby shared a video of the rapper in the studio on his Instagram on Saturday (February 4) and wrote in the caption that he wanted the album to feel like "a celebration/party."
"The Last Juice WRLD Album is in the works," Bibby wrote. "Let's celebrate the life of Juice. No more mourning, I want everyone that Juice loved while he was here to help celebrate, especially his fans who he loved!"
The news arrived after Juice WRLD's estate unveiled a new single, "Face 2 Face," at the end of 2022. "Face 2 Face" followed the release of "In My Head," which arrived in November.
Buy or stream Goodbye & Good Riddance (Five Year Anniversary).