Justin Bieber And Daniel Caesar Become First Two Solo Canadian Musicians To Top Billboard's Hot 100 With 'Peaches'
The single, which also features R&B singer Giveon, appears on Bieber's latest chart-topping album 'Justice.'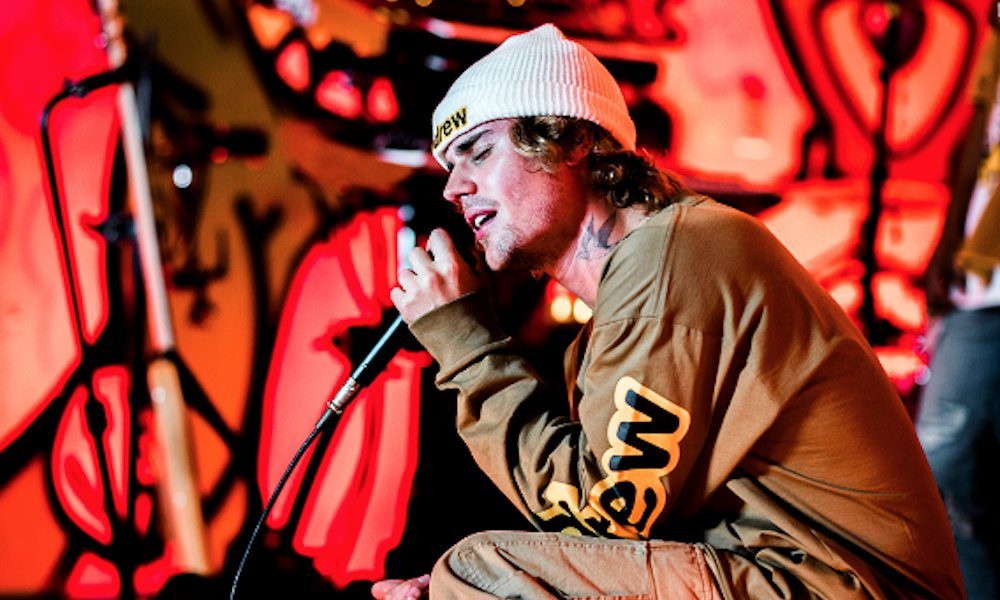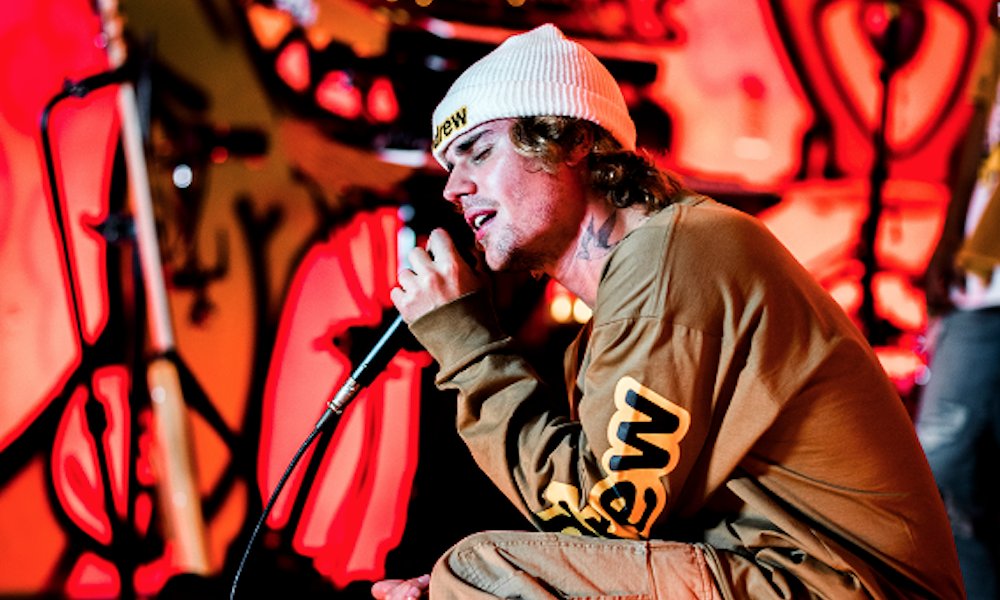 Justin Bieber has become the first solo male artist to debut at No.1 on the Billboard Hot 100 singles chart and Billboard 200 albums chart simultaneously when his latest album Justice (and its smooth R&B single "Peaches") shot to the top. The single, which features Giveon and Daniel Caesar, has brought about another historical feat as Bieber and Caesar – both Ontario natives – became the first two solo Canadian musicians to top the Hot 100.
"Peaches" itself is Bieber's seventh song to hit No.1, while it's Caesar and Giveon's first. The Grammy-winning musician joins Drake, The Weeknd, Bryan Adams, Celine Dion, Nelly Furtado, and Paul Anka as the only Canadian musicians with the most Hot 100 chart-toppers. Drake holds the most, with eight No.1 singles.
Following the release of Justice, 13 of the album's tracks appeared on the Hot 100, bringing Bieber's career total to 98 entries on the chart – the 11th most of all time. At 27, the singer is also the youngest ever solo musician to have eight No.1 albums.
Justice is a career feat for Bieber in more ways than one. Following the 2020 release of the R&B-doused album Changes, reminiscent of Journals, the project marks his return to Purpose-era pop.
"Justice is Bieber's redemption song, and a more fitting follow-up to Purpose," wrote NME. "Armed with a newfound optimism borne from a dark place, he understands he's better when he's tapping into his own experiences, projecting relatable human emotion and working out why he's here."
Justice finds Bieber trying on new sounds, alongside new collaborators in both songwriter, featured artist, and producer capacities. Aside from singing alongside artists like Khalid, Dominic Fike, The Kid LAROI, Burna Boy, DaBaby, BEAM, and more, Bieber co-wrote each song on the project with pop writing juggernauts Jon Bellion, Ali Tamposi, Louis Bell, Skrillex, to name a few.
Justice (Triple Chucks Deluxe) can be bought here.