Justin Bieber Teams Up With Vespa For Mysterious New Collaboration
The collaboration will be unveiled in February of 2022.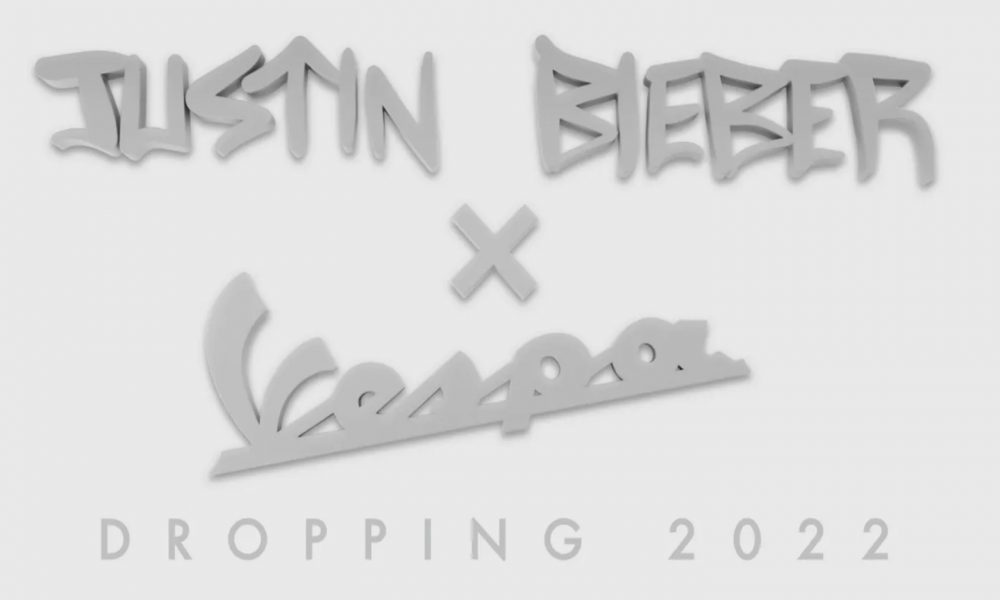 Driven by the desire to explore creativity, celebrate style and design, and have some fun doing it, Justin Bieber and Vespa have announced one of the most unexpected and exciting collaborations of 2022.
The meeting of the world's biggest pop star and the classic Italian brand is no chance encounter. Style and design are a source of constant inspiration for Justin, while Vespa has always been close to the world of music and youth culture.
"My fans know how much I love sports: skateboarding, hockey, basketball, BMX. I've always been drawn to that mix of style, grace and speed," said Justin Bieber. "I'm excited to put my spin on the iconic Italian design of Vespa." The collaboration is set to be unveiled in February of 2022. Stay tuned for more information.
In celebration of the 10th anniversary of his seminal holiday record Under The Mistletoe, Bieber also recently shared a complete visual album created in collaboration with DreamBear productions and Tim Fox / Bang Sangho. The visual project was shared via UMe and Def Jam Recordings.
The animated collection of videos set out to celebrate a world full of unity and love as an ode to Bieber's creative vision when the album was first released in 2011.
For "Christmas Love," the first release from the collection, the visual centers on a snowy ski town where a young visitor finds himself heartbroken – but in the end, cheer and love prevail. The video for "Someday at Christmas" takes on a more surreal approach, pulling from psychedelic themes for a colorful swirl of animation.
Upon release, Under The Mistletoe sold 210,000 copies in its first week, debuting at No.1 on the Billboard 200. Last year, the album was certified double platinum by the RIAA for selling over two million combined sales and album-equivalent units in the US. It became the first Christmas album by a male artist to debut at No.1 and consequently made Bieber the first solo artist to have three chart-topping albums before turning 18.