Katy Perry Shares Behind The Scenes Of Pokémon Collaboration 'Electric'
The song was recorded as part of Pokémon's 25th-anniversary celebration.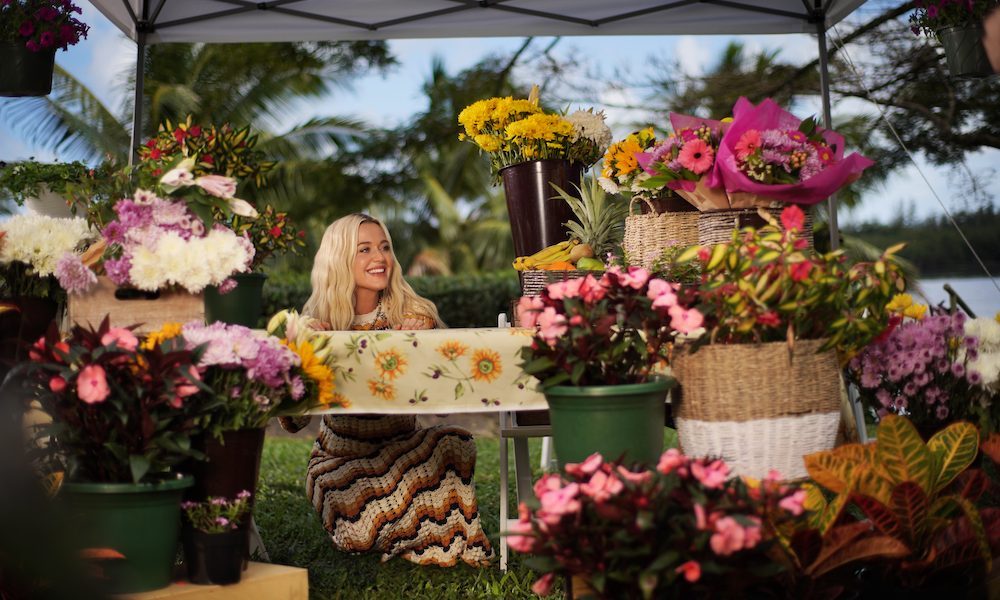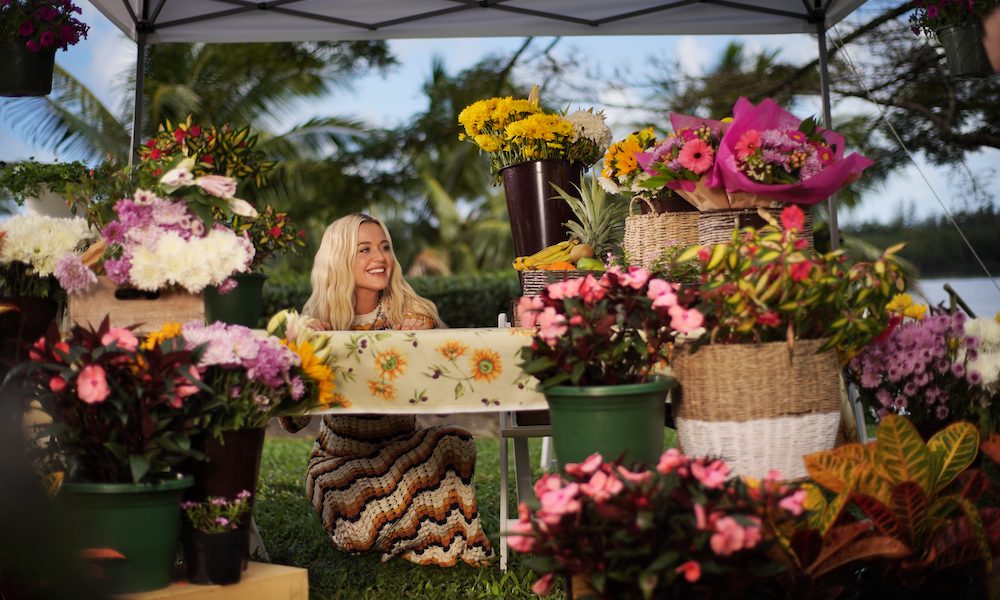 Katy Perry has shared a behind-the-scenes look at the making of the music video for "Electric," her collaboration with Pokémon for the company's 25th anniversary. Filmed in Oahu, Hawaii, the visual follows Perry and Pikachu as they bask in nature and reflect on the past.
The behind-the-scenes footage gives insight to the moments in the "Electric" visual where Perry attempts to nudge her younger self in the right direction while shopping for records. She also follows her 15-year-old self to a farmers market to help ease the nerves of performing.
Katy Perry - Electric (Official Behind The Scenes)
"I think there's an adventure in evolution. There are levels and layers of this life," Perry shared in the video. "I want to experience them all. I want to explore all of the colors of this life."
"When I visited the Pokémon Café while touring Japan, I got so nostalgic. It took me back to my junior high years. So when I got the call to be a part of the 25th anniversary celebration alongside Post Malone and J Balvin, I was elated," says Katy Perry.
"The song's themes – resilience, igniting your inner light – have guided my life and also parallel Pokémon's story and characters. Pikachu is the evolved form of Pichu, so in the video, you see the younger version of me with Pichu and myself in the present day with Pikachu. We both evolve, yet retain a sense of playfulness."
Katy Perry - Electric (Official Music Video)
"Katy Perry has created a vibrant anthem to help us celebrate 25 years of Pokémon with "Electric," an amazing song about recognizing one's own journeys and evolving," said Colin Palmer, vice president of marketing, The Pokémon Company International.
"We also hope fans around the world enjoy seeing Pikachu team up with Katy in the music video for 'Electric,' which is a wonderful visual accompaniment to the inspirational song."
Fans can keep up with the latest news for P25 Music and more celebrations across the franchise on Pokémon's 25th anniversary website.