Dogs Take Centre-Stage In Katy Perry's 'Small Talk' Music Video
The theme is TRAMP not CAMP. See you at the Mutt Ball TOMORROW".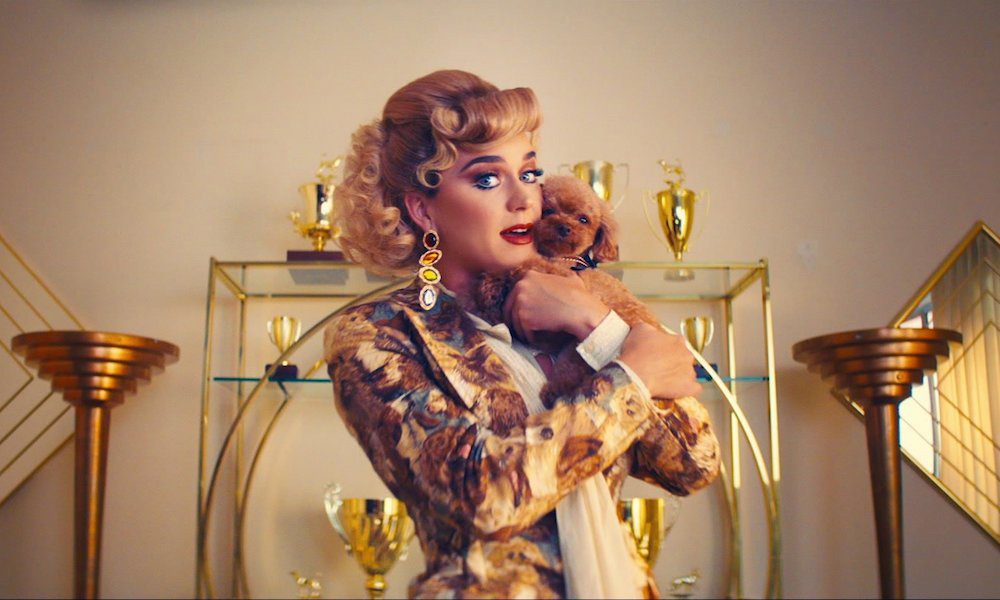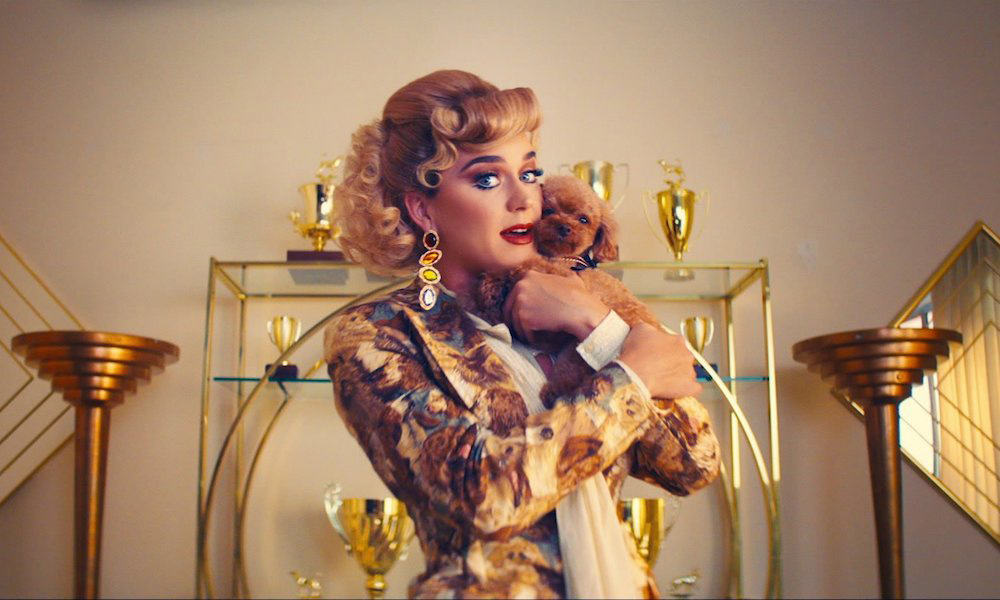 Katy Perry transforms into a show dog mom for her latest music video for 'Small Talk', starring Perry's own dog, Nugget.
Perry has been teasing the video all week, sharing a making of video and some behind-the-scenes shots.
In the clip, Perry's having a Hollywood-style pre-production meeting in the Capitol Records tower where she discusses her casting needs for the video: "I want the Jennifer Aniston of dogs. I want the Brad Pitt of dogs. I want star dogs".
She also shared more hints on social media, even referring to the recent Met Ball, where Perry showed up dressed as a human chandelier for the event's theme, Camp.
"Which dog will have the biggest trans-fur-mation?" she wrote on Twitter. "Who will be our diamond in the ruff? The theme is TRAMP not CAMP. See you at the Mutt Ball TOMORROW"
Katy Perry - Small Talk (Official Video)
The singer also revealed that her own dog had to step in last minute after the previous canine talent was not working out.
The campy video shares the same sunny, 70s aesthetic as her previously released single, 'Never Really Over', with plenty of shag carpeting, neon eyeshadow and even a reference to the The Brady Bunch, except this time it's The Barky Bunch.
Helmed by Cuban-Ukrainian director by Tanu Muino, the 'Small Talk' video perfectly embodies Perry's vibrant style, with plenty of costume changes, naturally.
The new single signals Perry's return to the pop arena, following the previously shared, 'Never Really Over'. It's a breakup song, as Perry laments the awkwardness of running into an ex as she sings, "I just can't believe/We went from strangers to lovers to strangers in a lifetime".
As Perry meets a new lover at the dog show, her dog Nugget also makes a new friend. Christopher Guest of Best In Show fame, would be so proud.
The official music video for Perry's latest single follows the release of the track's Spotify vertical video earlier this month. While no official new album has been announced, it's clear that Perry has more in store for this year, as fans anxiously await the follow-up to 2017's Witness.
Listen to the best of Katy Perry on Apple Music and Spotify.
Format:
UK English