Keith Richards' First Solo Single 'Run Rudolph Run' Returns For Black Friday
His 1978 cover of Chuck Berry's festive favourite will be reissued as a limited edition 12-inch disc.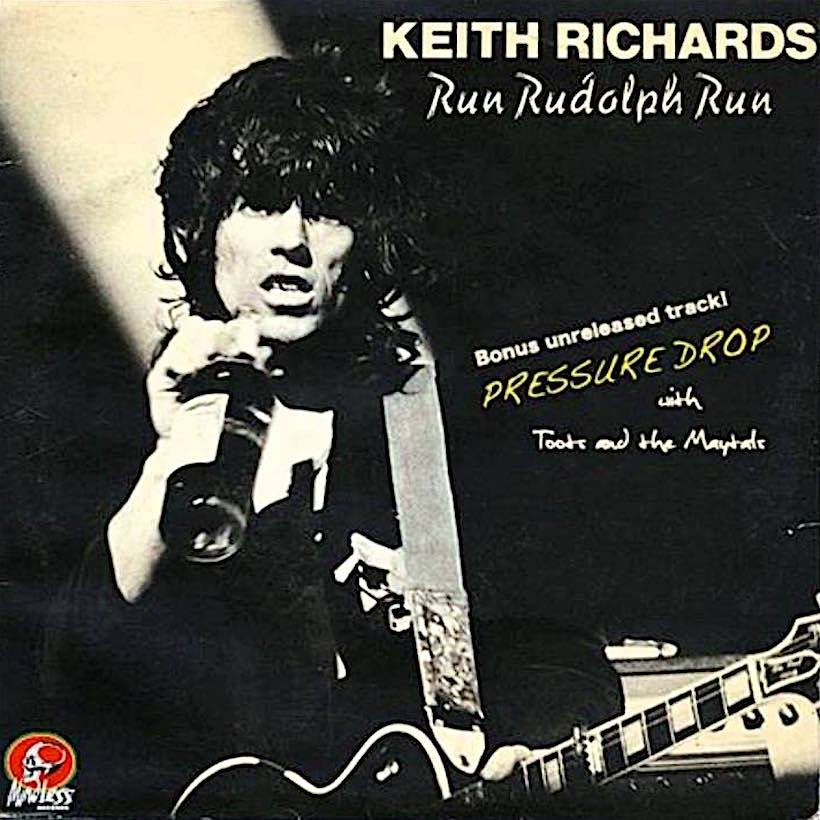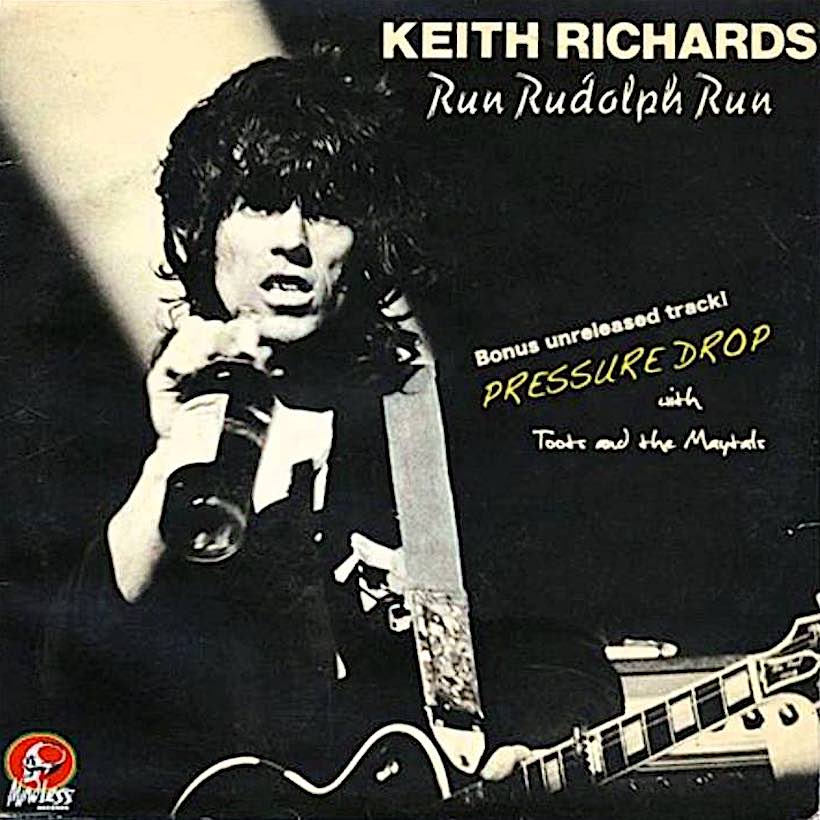 The first record that Keith Richards ever released in his own name is to be reissued as a vinyl single for Black Friday (23 November) via Record Store Day. The single, which first came out in 1978, was Keith's cover of his longtime hero and later collaborator Chuck Berry's 'Run Rudolph Run,' which will reappear as a 40th anniversary red vinyl, 45rpm 12-inch, in a limited edition of 3,000 copies.
The cover was all the more notable for Richards' legions of fans, and those of the Rolling Stones, because it featured his band mates Ronnie Wood and Charlie Watts. 'Run Rudolph Run' has been remixed for this release by Keith's longtime collaborator Steve Jordan, and the 12-inch also features a 'Santa Keith' holiday card with a greeting by the rock hero.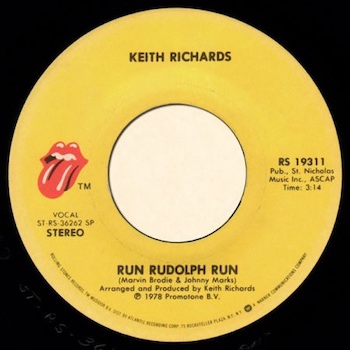 The first release of the single featured a cover of Jimmy Cliff's 'The Harder They Come' on the b-side, while a 2007 reissue featured his rendition of Toots and the Maytals' 'Pressure Drop.' For this new edition, to celebrate the holidays, both songs appear on the disc.
The single was first released as a one-off for the holidays in 1978, some ten years before Richards' album debut as a solo artist with the acclaimed Talk Is Cheap, which was certified gold in the US. The tale of the Christmas emblem ("out of all the reindeers, you know you're the mastermind") was credited to writers Johnny Marks and Marvin Brodie.
'Rudolph' was released as a single by Berry in 1958, when it reached No. 69 on the Hot 100. A 1963 reissue took it to No. 36 in the UK, and the song was subsequently covered by countless artists from Lynyrd Skynyrd to Sheryl Crow and from Jimmy Buffett to Dwight Yoakam.
Explore our Keith Richards Artist Page. 
Format:
UK English