Ken Carson Shares Music Video For 'Freestyle 2'
The visual arrives on the heels of Carson's 'XTENDED.'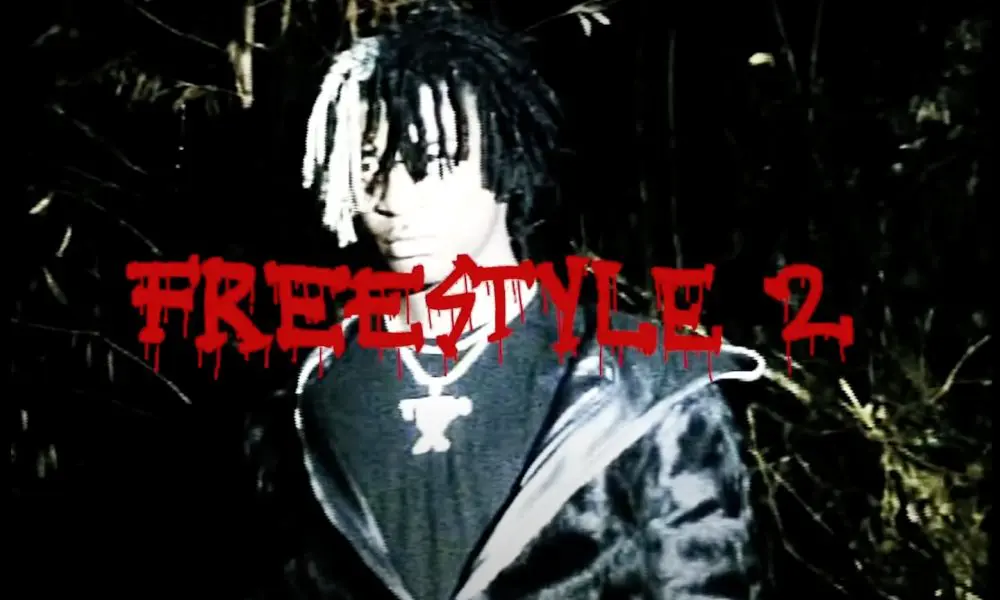 Atlanta rapper Ken Carson has unveiled the eerie video for "Freestyle 2." One of the standout cuts from the MC's celebrated major label debut X, the electrifying track has garnered more than 16 million Spotify streams and counting.
The spooky visual arrives in the wake of Carson dropping a deluxe edition of the project, XTENDED, including five new songs.
Ken Carson - Freestyle 2 (Official Music Video)
"Freestyle 2" quickly became one of the most celebrated tracks on X. "Yeah, I put that ho in Prada, and after, I made her holler," Carson spits over blown out, distorted bass. "And my bro took off your mans, I heard that was your top shotter." The flex-heavy lyrics continue throughout the song with the rapper declaring: "I got Vetements on my pants and my shirt Balenciaga." The ferocity of "Freestyle 2" is perfectly captured in the video.
A perfect addendum to the cut, the accompanying visual features hyper-stylized lo-fi footage and a slasher flick aesthetic. Carson raps from the woods and is surrounded by mask-donning creatures, giving the song a controlled chaos that the MC harnesses with ease. Cigarette smoke and clowns in costume come drunkenly staggering across the screen, making the video a mini horror movie.
Before XTENDED, Carson began building up a following in 2020 with a series of EPs, including Boy Barbie and Teen X, the latter of which spawned the viral hit "Yale." The following year, he shared Project X, a hedonistic trip that embodies the spirit of youthful nihilism. The mixtape received praise from Pitchfork, HipHopDX, and other tastemaking outlets.
Carson opened 2022 with a placement on Yeat's 2Alivë track "Geek High" and continued to build momentum with loosies such as "Teen Bean" and finally his expansive debut album X which has garnered over 162 million global streams. With the release of XTENDED, and now the visual for X favorite "Freestyle 2," Carson underlines his status as one of rap's most exciting newcomers.