Watch Kendrick Lamar's Video For 'N95'
Lamar co-directed the video alongside Dave Free.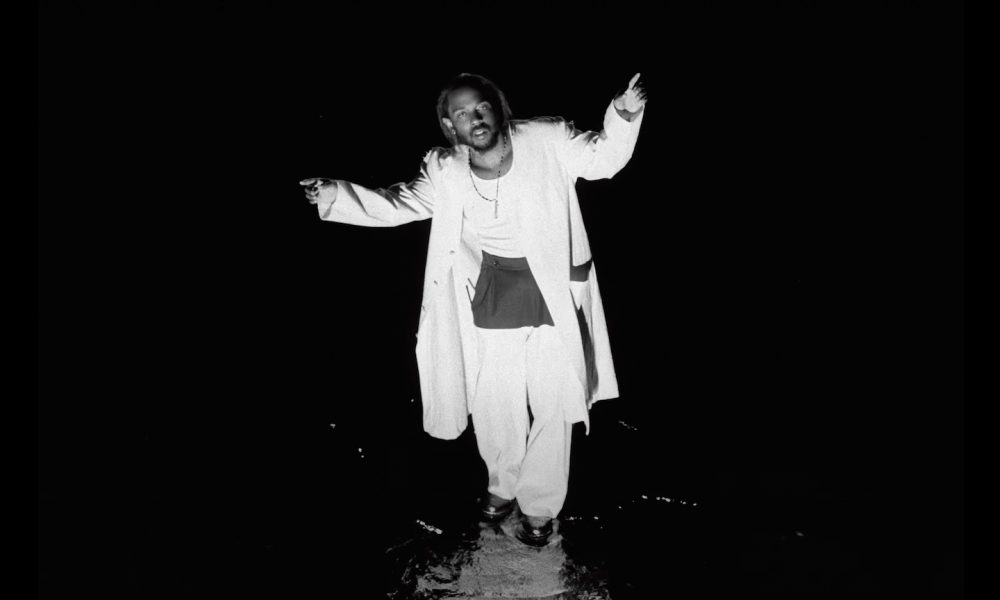 Kendrick Lamar has released a music video for "N95," one of many standout cuts from his critically acclaimed new album Mr. Morale & The Big Steppers."
"N95" is the second visual Lamar has released this week, previously teasing Big Steppers with a non album track, "The Heart Part 5." In that visual, Lamar uses a number of deepfakes, morphing his face into OJ Simpson, Kobe Bryant, Will Smith, Nipsey Hussle, and more.
In the "N95" visual, which the rapper co-directed with Dave Free, Lamar stands above in a pose similar to the crucifixion of Jesus pose. He also runs away from a group of men in a chase scene, and does donuts in a car with frequent collaborator Baby Keem, who co-produced the track.
Lamar also recently announced "The Big Steppers" world tour. "Come help Mr. Morale get out of the box," a poster for the tour reads. Baby Keem and Tanna Leone will both act as support on the raft of dates – both artists are signed to Lamar's pgLang label.
The tour will kick off with a North American leg, opening in Oklahoma City in July. After visiting arenas and festivals across the US and Canada, the rap icon will then head to the UK and Europe in the fall. The run will then wrap up in December with shows in Australia and New Zealand.
Tickets for "The Big Steppers" tour will go on sale at 10am local time on May 19. View the full run of shows and ticket info on Lamar's official website.
Mr. Morale & The Big Steppers is spread across two discs and touches on some controversial and timely themes. On "Mother I Sober," he examines accusations of abuse and pain that lingers from such situations, rapping, "Family ties, they accused my cousin, did he touch you Kendrick?/ Never lied, but no one believed me." "Savior" finds him delving into the messy politics around COVID-19 and its vaccines, while "Auntie Diaries" deals with his aunt's transition and his response to it.