Tanna Leone Is Back With New Single And Video, 'Death N' Taxes'
'Sleepy Soldier' is out April 29.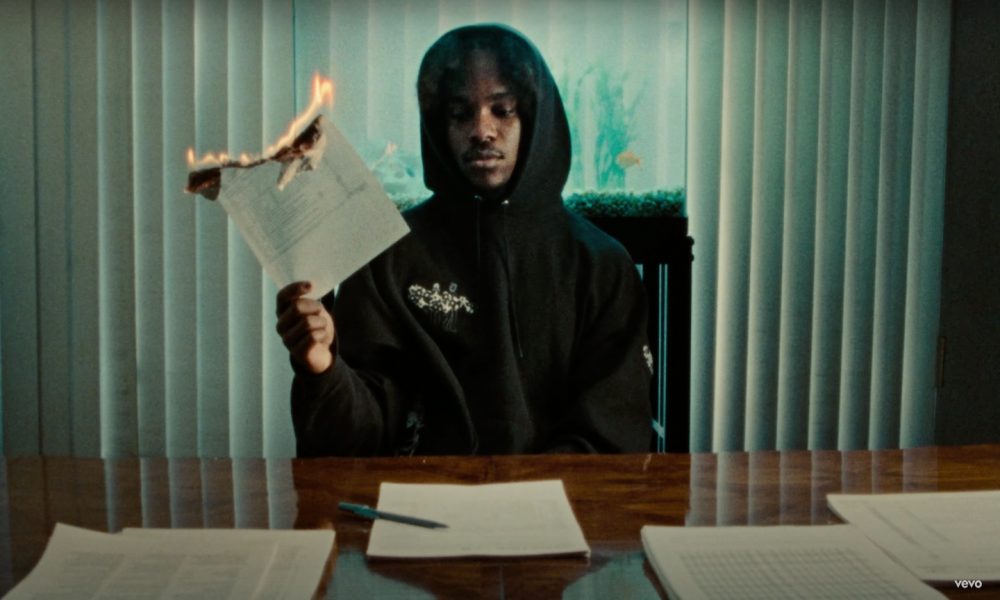 Tanna Leone has returned with another new song and video, "Death N' Taxes." The emotional, R&B-inspired jam finds Tanna introspectively examining his life.
On the track he asks, "The world doesn't owe me anything/ I didn't ask to be born/ I know that sounds dramatic but hear me out/ While I perform/ What does all mean anyway/ When the fabric of life gets torn."
The accompanying cinematic visual finds Leone alone on stage in a theater, highlighted by a number of spotlights before going through a number of daily situations isolated from those he knows and loves.
The Los Angeles-based emerging artist signed to pgLang—the multi-disciplinary creative company co-founded by Kendrick Lamar and Dave Free—recently released another new single, "Picasso."
"Picasso" is the first track from Tanna's debut project, Sleepy Soldier, arriving April 29 via pgLang/Def Jam Recordings.
Hypebeast recently named Tanna to its New Gen: Spring 2022 list of new artists to discover this season, proclaiming: "Tanna's growing repertoire is quiet proof of faith in the next generation by one of hip-hop's greatest legends. And with that, fans can't wait to see what's in store."
Said Tanna on the genesis of "Picasso": "I was in a darker, angrier place in my life and I needed to send a message to everyone listening. Being tired of where I was; I needed to express my frustrations while speaking my truth."
Sleepy Solider, Tanna says, "represents a person at war with themself and the world. Even when they're tired, they have to keep going because they know their purpose is bigger in the battle.
"I rerecorded this project over the last year and it touches on everything from mistakes, love, wins, highs, and lows in different forms.
"Everything I'm talking about is a reflection of recent life moments and a small amount of past experiences but I'm ultimately expressing my human experience. When it's all said and done, we experience the same emotions, and similar experiences that make us one, and that's the mold I wanted to create on this project. This is human music."