Kenny Loggins To Share Life And Career Stories In 'Still Alright' Memoir
The book will give Loggins' fans a candid insight into his life and work.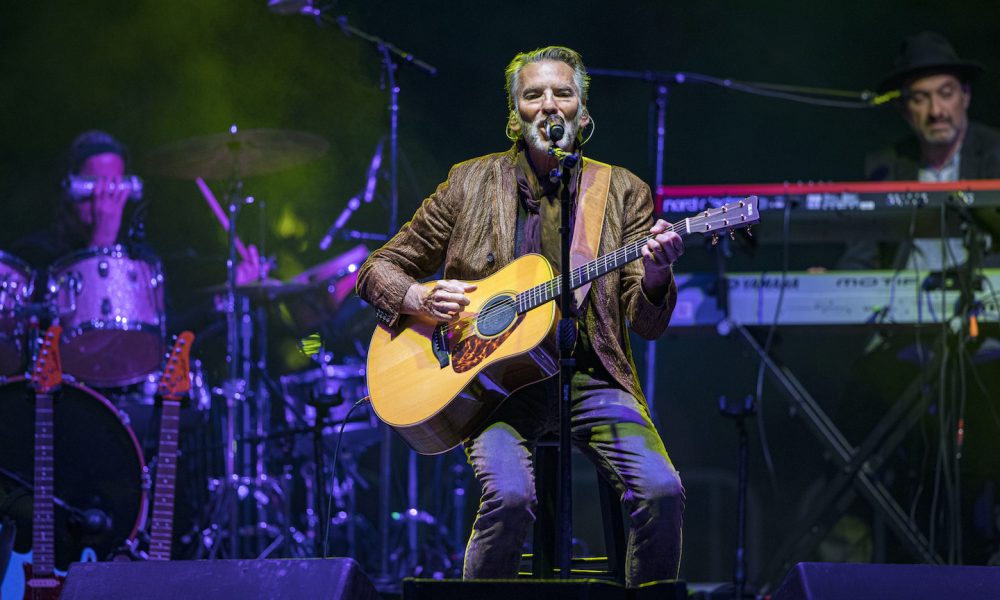 Enduring singer-songwriter Kenny Loggins wlll have his memoir Still Alright published by Hachette Books on June 14. The book will give his fans a candid insight into his life and work, in a volume full of compelling and amusing stories from his entire career.
"Writing this book and piecing together the moments of my life has been a really eye-opening experience for me," says Loggins. "It's almost like therapy, to get to look at how honest I can be. How honest can I be about my motivations, my reactions to certain relationships and circumstances, what did I learn, and how did it affect my music."
Hachette Books VP and publisher Mary Ann Naples adds: "We're thrilled by this opportunity to publish with a wonderful artist who has appealed to so many music fans across genres and generations, and who is ready to tell his story with wisdom, humor, and heart."
The book is co-written with Jason Turbow, author of the bestselling The Baseball Codes: Beanballs, Sign Stealing and Bench-Clearing Brawls: The Unwritten Rules of America's Pastime, among other titles. He has written for the New York Times, the Wall Street Journal, and SI.com, among many other publications.
Loggins emerged in the early 1970s with Jim Messina in the duo Loggins & Messina, who released six studio albums between 1971 and 1976 and sold some 16 million units. His stellar solo career so far runs to 14 solo records and more than 25 million albums sold, five Top 10 singles, Grammy Awards for "What A Fool Believes" and "This Is it" with Michael McDonald, and an Academy Award nomination for "Footloose." In addition to that movie title song, his extensive film soundtrack work also included tracks for Caddyshack and Top Gun, and Loggins was also part of the all-star cast of the charity release "We Are the World" in 1985.
In Still Alright, Loggins talks about his two marriages that ended in divorce, his relationship with the older brother for whom Loggins & Messina's "Danny's Song" is named, his addiction to benzodiazepines and reflections on turning 70, as he did in 2018. The book will be published in hardcover, e-book, and an audio format, and can be pre-ordered now.