Kim Petras Returns With Industrial Single 'Brrr'
The star will give the debut performance of the new track on 'Seth Meyers' next week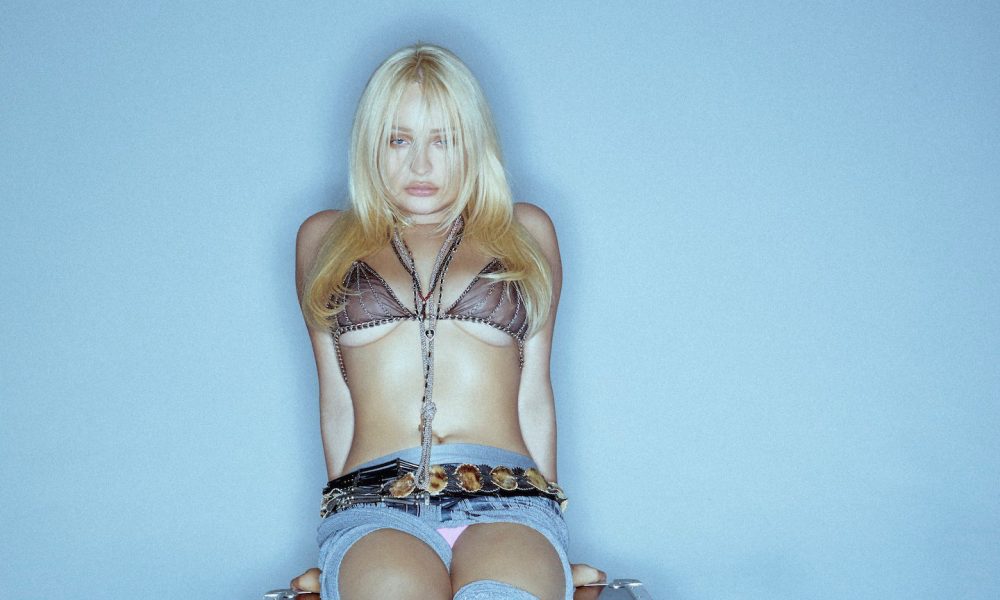 Kim Petras has returned with her first piece of new music in 2023 with the industrial, beat-heavy single "brrr."
Produced by ILYA (Ariana Grande, Normani, Ellie Goulding), "brrr" details knowing what you want and finding someone who isn't intimidated by you, a person who will come closer and show you how cool they are.
"You should pull me up closer/Turn the heat up in your Rover," Petras purrs. "Why don't you take it out on me?/If you think you're so cold, brrr."
Kim Petras - brrr (Official Lyric Video)
Petras will give the debut performance of "brrr" on Monday (January 23), when she makes an appearance on Late Night With Seth Meyers. The appointment will also mark the global pop sensation's first late-night television interview.
"Brrr" follows the recent release of the star's previous single "If Jesus Was A Rockstar" and her appearance on Sam Smith's global smash hit "Unholy." The latter song has now been certified platinum and is nominated for Best Pop Duo/Group Performance at this year's Grammys. Petras and Smith will also perform the track together at the BRITs, which will take place in London on February 11.
"Unholy" gave both Smith and Petras their first Billboard Hot 100 No.1 last October, while it also hit the top of the Global 200, Streaming Songs, and Digital Song Sales charts. In the UK, the track spent four weeks at the top of the Official UK Singles Chart.
"If Jesus Was A Rockstar," meanwhile, found Petras reflecting on her own relationship with spirituality. "For me, religion and spirituality is such an intense topic because I grew up trans, not fitting into any religion," she told Billboard.
"All of my friends were pretty religious, and I kind of just wanted to write this song about how I wish religion would include me — and how it doesn't, and how a lot of my friends in the LGBTQ community are forced to feel this way."