KISS Adds Stops In Detroit And More To Run Of Final Shows
It was also recently announced that a biopic on the band will arrive in 2024.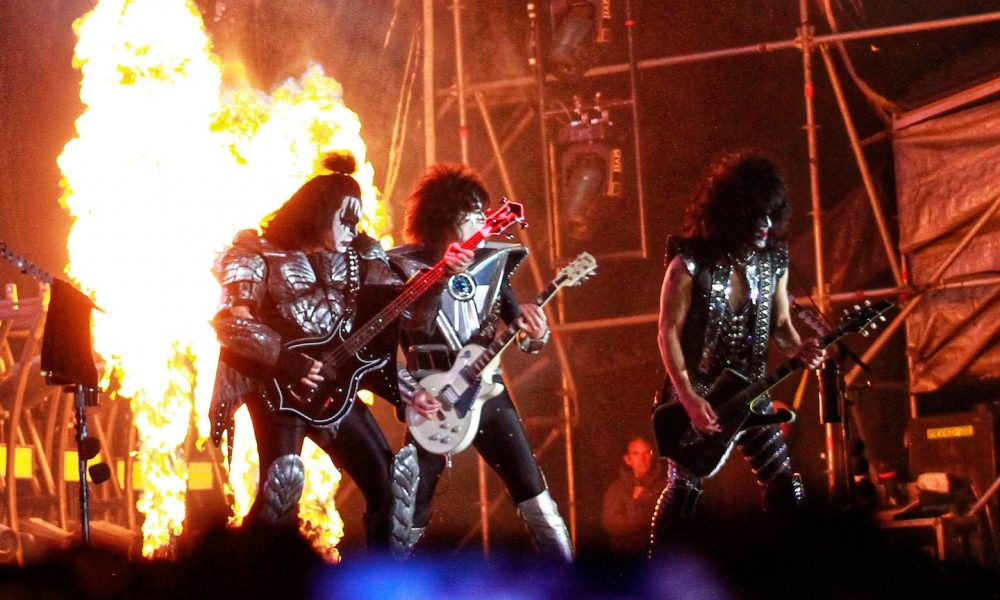 KISS has announced the addition of four new dates on their final tour, The End of the Road Tour. Produced by Live Nation, these final runs of shows will kick off this October and now include stops in Detroit, Nashville, St. Louis, and Ft. Worth before wrapping up with a massive show in the city where it all began for KISS.
Shop the best of KISS' discography on vinyl and more.
New York City has been a part of the band's ethos and storyline for more than four decades, so they felt it fitting to culminate an iconic Rock & Roll Hall of Fame worthy career on stage at New York's famed Madison Square Garden.
Tickets will be available starting Monday, April 3, with a KISS Army presale at 10am local time. Additional presales will be available throughout the week before the general on sale starting on Friday, April 7 at 10am local time.
In other news, it was recently announced that a biopic chronicling the early days of KISS is set to premiere on Netflix in 2024, according to the band's manager, Doc McGhee.
News of the biopic first emerged two years ago. The film, titled Shout It Out Loud, is being directed by Joachim Rønning. While speaking with The Rock Experience With Mike Brunn, McGhee revealed, "It's a biopic about the first four years of KISS. We're just starting it now. We've already sold it, [the deal is] already done, we have a director. That's moving along and that'll come in '24."
In a previous interview with Talking Metal, McGhee further explained the origins of the film, saying, "I think it's a very interesting look at the formation of KISS, the mindset of how that came about, the social pressure that everybody was in in the '60s and '70s that brought something like KISS to the forefront, that it could actually happen. So it's a very interesting, and I think it's a well-written movie. And our partner right now is Netflix. It'll be a theatrical release, then Netflix."