Kurt Vile Releases New Album, '(watch my moves),' Debuts Video For 'Flyin (like a fast train)'
Kurt Vile and The Violators are gearing up for a summer tour.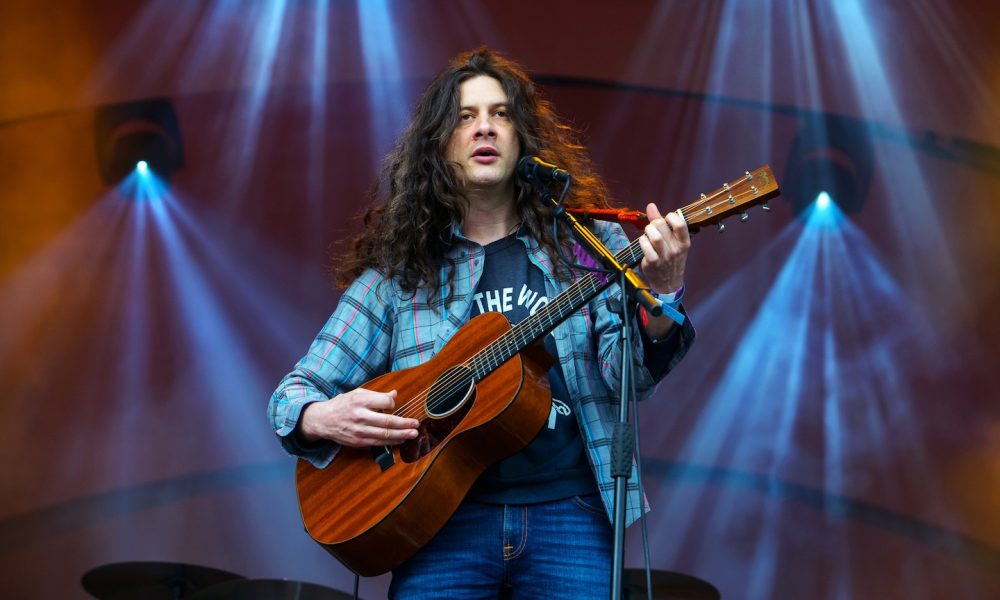 Kurt Vile's anticipated new album, (watch my moves), is out today via Verve Records—his first release in partnership with the label.
In celebration of the release, the official music video for the sun-dappled song, "Flyin (like a fast train)," is out today as well. Inspired by his lifelong love of trains, the song is a poetic tribute to Vile's father who worked as a train conductor for decades and pays homage to Philadelphia's SEPTA Regional Rail.
Recorded mainly at OKV Central—Vile's newly created home studio in the Mount Airy neighborhood of Philadelphia—(watch my moves) was self-produced along with help from longtime collaborator Rob Schnapf (Richard Thompson, Elliott Smith). Across the record—which includes 14 originals as well as a version of Bruce Springsteen's "Wages of Sin"—Vile pulls his talents in unexpected directions, resulting in a vibrant, yet meditative album propelled by his trademark laid-back charm and curious spirit.
In celebration of the new music, Vile and The Violators will embark on an extensive U.S. tour this spring followed by a lengthy summer European run. Upcoming shows include Nashville's Ryman Auditorium on May 1, L.A.'s Theatre at The Ace Hotel on May 12, two nights at New York's Webster Hall on June 1 and 2 and two nights at Philadelphia's Union Transfer on June 3 and 4, among many others.
Reflecting on the record, Vile shares, "When Waylon Jennings became an outlaw country artist, he liked to record at Hillbilly Central, which was Tompall Glaser's studio. OKV Central is my version of that in Mount Airy. I've come into my own here, and at the same time I'm getting back to my home-recording roots," and continues, "It's about songwriting. It's about lyrics. It's about being the master of all domains in the music. I'm always thinking about catchy music, even though it's fried, or sizzled, out. It's my own version of a classic thing—it's moving forward and backward at the same time."