Lady Gaga To Perform National Anthem At 2021 Biden-Harris Inauguration
The Grammy Award-winning musician will perform 'The Star-Spangled Banner' for the swearing-in ceremony at 11:30 a.m. EST on January 20 at the US Capitol.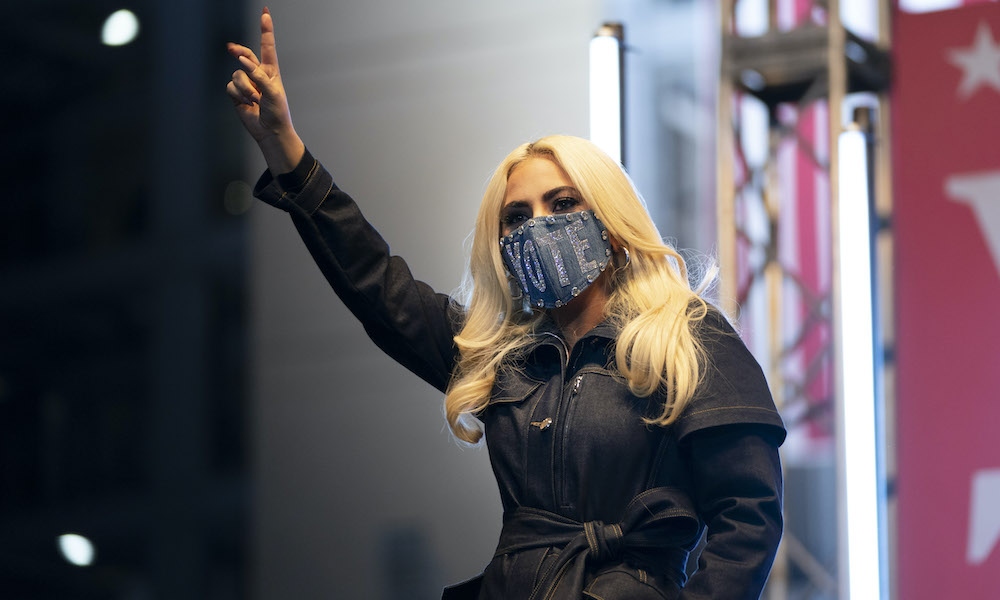 Lady Gaga has been tapped to perform the national anthem at the inauguration of Joe Biden and Kamala Harris on January 20, Variety has reported.
Appearing in front of the US Capitol, the Grammy Award-winning musician will perform "The Star Spangled Banner" for the swearing-in ceremony at around 11:30 a.m. EST.
Lady Gaga was an adamant supporter of Biden during his presidential campaign, even joining the President-Elect in Pennsylvania on the campaign trail on the night before the official election.
When the presidency was called in Biden's favor, she tweeted: "Joe Biden, Kamala Harris, and the American people, you just gave the world one of the greatest acts of kindness and bravery humanity has ever seen. Nothing but love for our new Commander in Chief and the 1ST female VP elected to the White House."
View this post on Instagram
Lady Gaga previously performed a striking rendition of the national anthem at Super Bowl 50 back in 2016 to high praise. The following year, she kicked up her performance a few notches as the headliner of the halftime show where she performed a medley of her career-making hits.
She joins the growing line-up of the performers and presenters to be featured at inauguration festivities which thus far includes Jennifer Lopez, Justin Timberlake, Jon Bon Jovi, Ant Clemmons, and Demi Lovato.
The Presidential Inaugural Committee revealed that actor Tom Hanks will host Celebrating America, the primetime special on which Timberlake, Lovato, Bon Jovi, and Clemmons are slated to appear.
At the inauguration, firefighter Andrea Hall will recite the Pledge of Allegiance and National Youth Poet Laureate Amanda Gorman will perform a poem.
Additional presenters and performers are expected to be announced in the lead up to the inauguration. The festivities will be live-streamed across various platforms as to comply with COVID-19 protocol and social distancing measures.
Listen to the Best of Lady Gaga on Apple Music and Spotify.