Lady Gaga And Tony Bennett Team Up With ViacomCBS For Three Exclusive Specials For 'Love For Sale'
The specials supporting the duo's second and final collaborative album will air on CBS, MTV and Paramount Plus.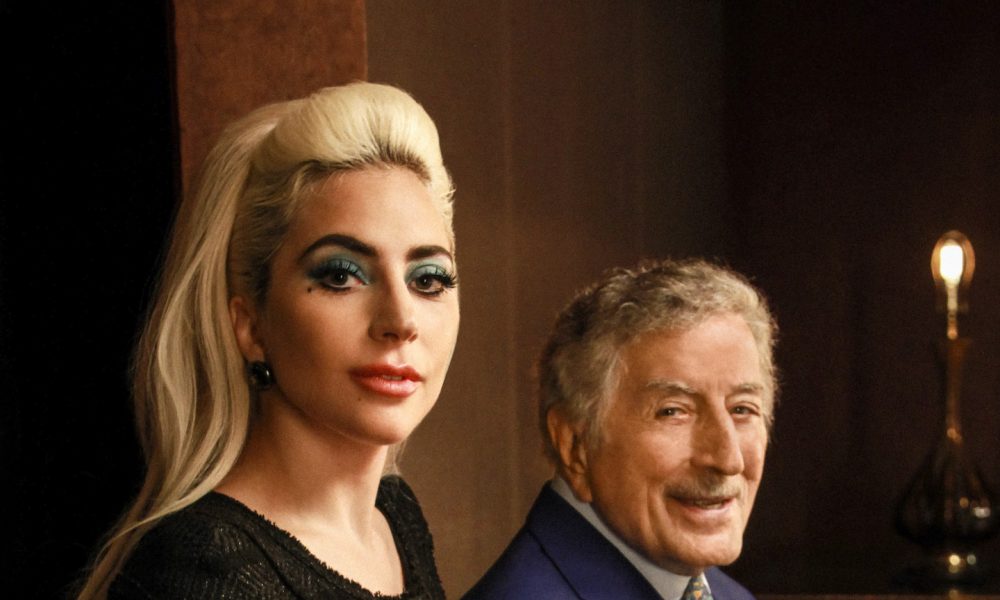 ViacomCBS has revealed a series of special programming to launch in support of Lady Gaga and Tony Bennett's second and final collaborative album Love For Sale, set to be released on October 1 via Interscope and Columbia Records. The partnership formed between the duo and ViacomCBS yields three exclusive specials to be shared via CBS, MTV Entertainment Group, and Paramount Plus over the coming months.
"We are honored to partner with the legendary Tony Bennett and the iconic Lady Gaga for ViacomCBS' biggest cross-platform music talent collaboration to date," said Bruce Gillmer, chief content officer of music for Paramount Plus and president of music, music talent, programming, and events for ViacomCBS. "With the sweeping range of our unique brands and platforms, ViacomCBS offers an unparalleled one-stop-shop for artists to showcase their global music releases and creative content of all varieties."
MTV Global Video Premiere | Tony Bennett & Lady Gaga - "Love For Sale" | MTV
One Last Time: An Evening With Tony Bennett and Lady Gaga, the first of the three specials, will air on CBS on Sunday, November 28, coinciding with Thanksgiving weekend. After its initial airing, the special will be available for streaming on Paramount Plus. The special will be an hour-long and feature footage captured at two concerts the duo performed this August at New York's famed Radio City Music Hall. The shows marked Bennett's final public performances with one being held on the musician's 95th birthday.
For the second event, Bennett and Gaga will partake in the classic series MTV Unplugged. The special will air this winter with an official release yet to be shared. The duo's Unplugged session was also recorded around the same time as the Radio City Music Hall performances.
The Lady and the Legend will mark the final of the three special events in support of Love For Sale. The documentary, which does not yet have a release date, will be available exclusively on Paramount Plus. The film will follow Bennett and Gaga through the making of Love For Sale and include footage dating back to their first collaborative project Cheek To Cheek (2014). It has been described as "an intimate look into a beautiful friendship and musical partnership that transcends generations."
"MTV has been part of Tony Bennett's story since the 90s and has been the home to some of the most iconic Lady Gaga moments consistently over her career," shared Gaga's manager Bobby Campbell. "We are proud to partner with ViacomCBS to bring the experience of 'Love For Sale' to the world across platforms and generations."
The duo will also be releasing a music video for their album's title track, "Love For Sale" this Friday, September 17 at 9:00am PT.
Love For Sale is out on October 1 and available for pre-order.