Lana Del Rey Shares Updates On Her New Album
The artist is currently shooting the music video for 'Chemtrails over the Country Club,' the title track off her forthcoming LP.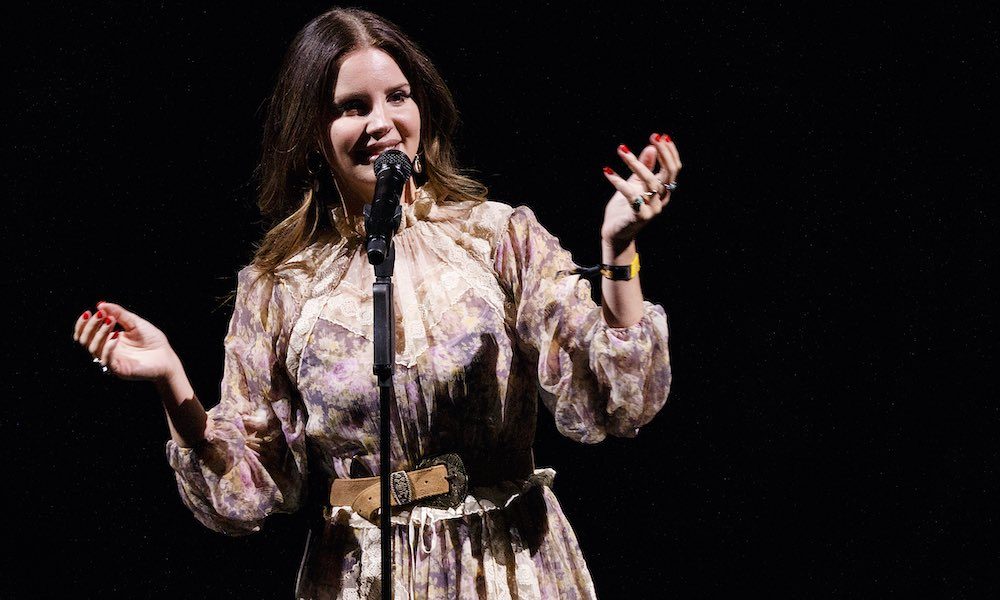 Lana Del Rey shared an update on her forthcoming album, Chemtrails over the Country Club, via an Instagram video captured on the "very contained" set of the title track's music video.
View this post on Instagram
Sporting 1940s hair and clothes, and sitting in a vintage convertible, Del Rey confirmed that she would be dropping her first single "Let Me Love You Like a Woman," ahead of the title track and that Chemtrails over the Country Club, her eighth studio album, would be dropping "soon."
She also added, "I love the record, and I love you guys, and I can't wait to see you soon. Probably in 2030. Just kidding. See you in 2029."
Del Rey is also gearing up for the publication of her first poetry collection, Violent Bent Backwards Over The Grass. The hardcover book, which includes over 30 poems as well as photography, will be available on September 29 via Simon & Schuster. In July, the artist released an audiobook version, featuring her poems paired with original music by Jack Antonoff.
Chemtrails over the Country Club will mark Del Rey's anticipated follow-up to her Grammy-nominated 2019 LP, Norman F_king Rockwell!. The album, which was co-produced and co-written by Antonoff, was both a critical and commercial success for Del Rey. The LP debuted at No.1 in the UK, while in the US, it topped the Alternative Albums chart, and peaked at No.3 on the Billboard 200.
Norman F_king Rockwell! also received wide critical acclaim, and not only was included on a plethora of year-end lists, but ranked on numerous decade-end lists, including "The 100 Best Albums of the 2010s" from Rolling Stone, Vice, Stereogum, and Noisey. The album also landed in the Top 20 of Pitchfork's 200 Best Albums of the 2010s, and was praised by the outlet as "elegant and complex…It establishes [Del Rey] as one of America's greatest living songwriters."
Listen to the Best of Lana Del Rey on Apple Music and Spotify.