Hear LANY's Dreamy New Single 'Cowboy In LA'
The indie-pop trio fuse pop and Americana on their new single off their forthcoming album, 'mama's boy.'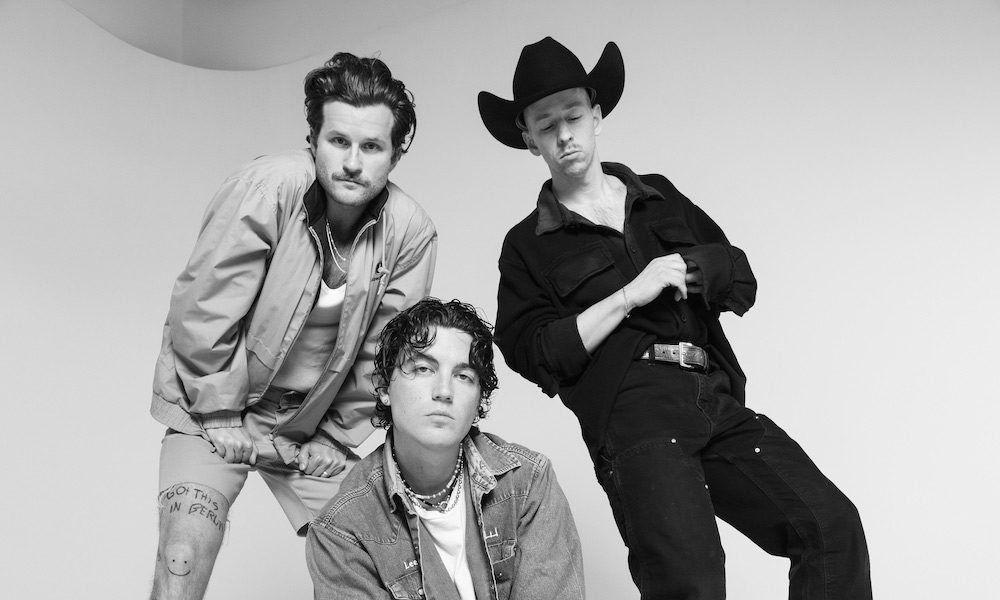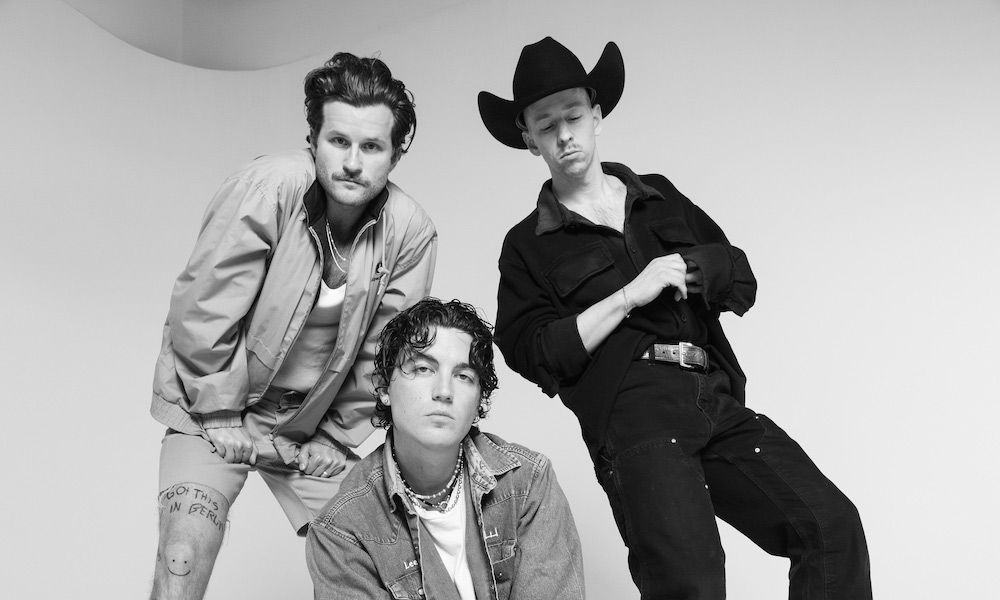 Los Angeles-based indie-pop band LANY have released their latest single "cowboy in LA" off their forthcoming third studio album, Mama's Boy, out October 2 via Interscope Records.
"There have been a few times in my life I've finished writing a song and knew it was gonna be significant, and "cowboy in LA" is one of them," frontman Paul Klein said of the track.
"The song title, the familiar LANY vocal effect paired with the evolution of our sound, the west coast imagery coupled with the overlooked beauty found in the middle of nowhere. If I'm allowed to say it, I'm proud of this one."
Following previously released tracks "you!" and "if this is the last time," "cowboy in LA" was written in October 2019 and managed to stick with Klein ever since.
"The album comes out really soon, and I'm happy to say there are quite a few songs on it that we feel the same way about," he said in a note to fans. "If it wasn't our best yet, we simply wouldn't give it to you."
Along with sharing the new single and lyric video, the band also shared a new line of merch.
LANY - cowboy in LA (Lyric Video)
With Klein as the group's lead and songwriter, alongside Jake Clifford Goss on drums and Les Priest on keyboard and guitar, LANY has built a reputation for serving up a blend of 90s R&B and 80s pop with no shortage of synths and soulful crooning. The band's 2018 album Malibu Nights solidified their place amongst the leading voices of modern indie pop, alongside the likes of Troye Sivan.
"I wanted to walk the fine line of pop, cowboy, and Americana. Taking the American sides of brands like Ralph Lauren, and mixing with the European, rock'n'roll chic of Saint Laurent," Klein said of Mama's Boy.
Thematically Mama's Boy is a sweeping tribute to home, heritage, and Americana filled with songs that highlight what's "symbolic of being an American kid" today.
Mama's Boy is set for release on Oct 2 and can be pre-ordered here.