Prolific Reggae Trailblazer And Dub Pioneer Lee 'Scratch' Perry Dies At 85
Perry has been described as 'one of Jamaica's most original musical geniuses.'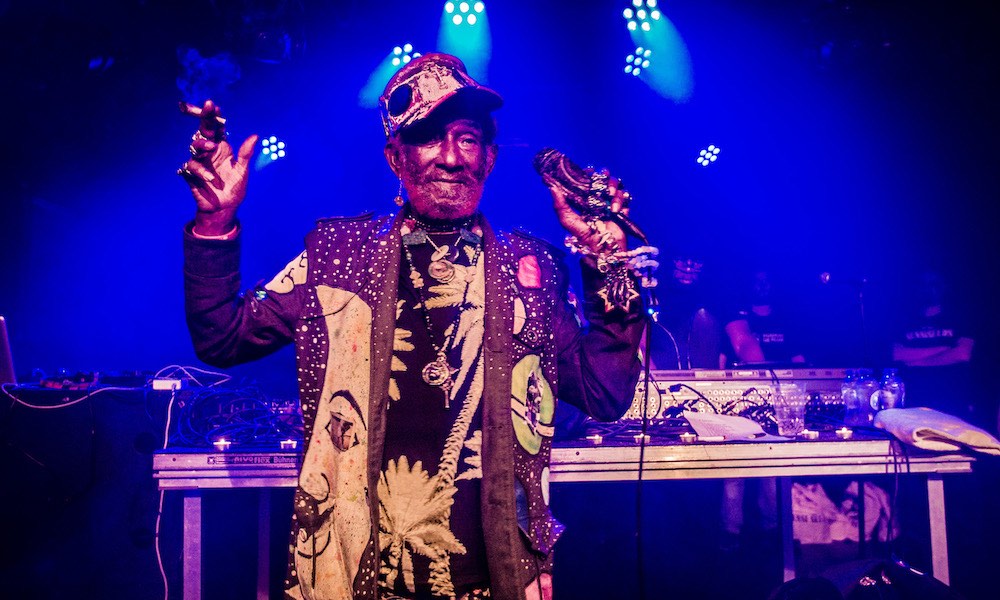 Reggae trailblazer and dub pioneer Lee "Scratch" Perry has died at the age of 85. Jamaican media outlets are reporting that the producer and performer passed away in hospital in his home country.
Opposition Leader of Jamaica and president of the People's National Party Mark Golding reacted on social media: "Jamaica honours the memory of one of our most original musical geniuses, Lee 'Scratch' Perry. His immense body of work, as a producer & artist, underscores his influence. His unique touch & feel enriched some of our most beloved popular musical compositions."
'I learned to read minds'
Born Rainford Hugh Perry in Kendal, in the parish of Hanover, north-west Jamaica, in March 1936, left school at 15 and eventually moved to Kingston, setting off down his musical path in 1959. "There was nothing to do except field work, so I started playing dominoes and learned to read the minds of others," he said.
His first notable job was as an assistant at famed reggae label and recording facility Studio One, where he was hired by the celebrated Clement "Coxsone" Dodd. His lifelong nickname was inspired by his 1965 recording "The Chicken Scratch." As reggae broadened its global appeal in the late 1960s, and the genre achieved many crossover hits, notably in the UK, Perry's house band the Upsetters (taken from another of his nicknames) released the LP The Upsetter on Trojan in 1969.
The same year, the band hit paydirt with Perry's instrumental composition and avowed reggae classic "Return of Django," which climbed to No.5 in the UK, backed with "Dollar in the Teeth." The band released no fewer than four further albums in 1970, including Clint Eastwood, with many further records appearing throughout the 1970s. Perry then began to use his own name on disc and remained incredibly prolific throughout his life, with literally dozens and dozens of albums, including four in 2021 alone.
Sean O'Hagan wrote in The Guardian in 1997: "To say that Perry was prolific [in the 1970s] would be to seriously understate the case: his obsessive devotion to the perfect mix resulted in at least seven takes of 'Police and Thieves,' including the equally extraordinary 'Bad Weed,' and a reputed dozen mixes of Marley's 'Keep On Movin'' single. In Jamaica his prodigious output fell on deaf ears, his other-worldly music seeming too sophisticated and too outré for an audience that was moving, at the speed of sound, towards the more live and direct thrust of dance hall reggae."
In a feature by writer Chris Welch headlined "Reggae: Is It A New Art Form?" in November 1969, Melody Maker reported: "The Upsetters are the current leaders of the reggae invasion of the chart with their instrumental hit 'Return Of Django.' They are led by songwriter and producer Lee Perry who also acts as vocalist with the group.
The Upsetters - Return of Django (Official Audio)
"Their first British tour starts at the end of November. Perry started as a songwriter before producing his own hits 'People Funny Boy' and 'Jackpot.' He brought Johnny Moore, Val Bennett, Winston Wright, J. Jackson, Hux Brown, Easy Beckford, and Bob Aitkens together to form the Upsetters and to give him his first British chart hit."
Championing the Wailers
Perry was an early advocate of Bob Marley and the Wailers, releasing their single "Mr. Brown" in 1970. He went on to produce other reggae notables such as Max Romeo, Junior Murvin (co-writing his aforementioned, indelible hit "Police and Thieves"), and the Heptones. He built his own studios and formed another label, Black Ark.
His fame and influence helped to cement the bond between reggae and new wave, notably in his relationship with The Clash, whose "Complete Control" he co-produced (the band also covered "Police and Thieves" on their first album). Perry also worked with Moby, Ari Up of the Slits, Adrian Sherwood, Sly Dunbar, Bernie Worrell, and countless others. Later projects included his first art exhibition in 2010 and the 2011 documentary about him, The Upsetter, narrated by Benicio Del Toro.
Spin reported in 1985: "When people said to Bob Marley that his friend Lee 'Scratch' Perry was mad, Marley would reply, 'Him not mad, him just Scratch.' Truly unorthodox in life as in his work, Perry told The Times in 1990: "The studio must be like a living thing. The machine must be live and intelligent. Then I put my mind into the machine by sending it through the controls and the knobs or into the jack panel. The jack panel is the brain itself, so you've got to patch up the brain and make the brain a living man, but the brain can take what you're sending into it and live."