Lenny Kravitz's First Five Albums Set For Vinyl Reissue
The first four titles are available on 21 September, with the 'Let Love Rule' reissue following on 30 November.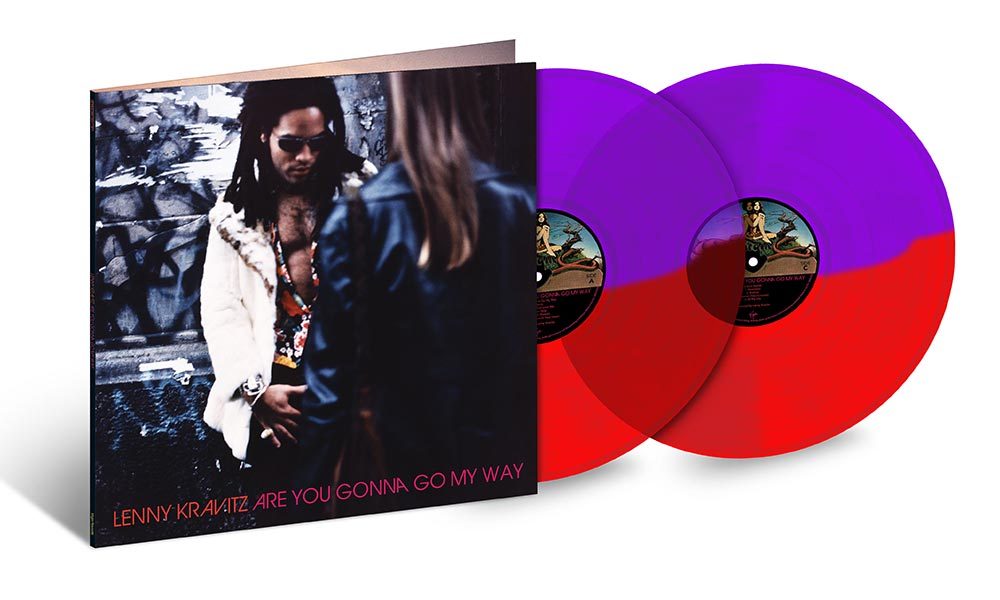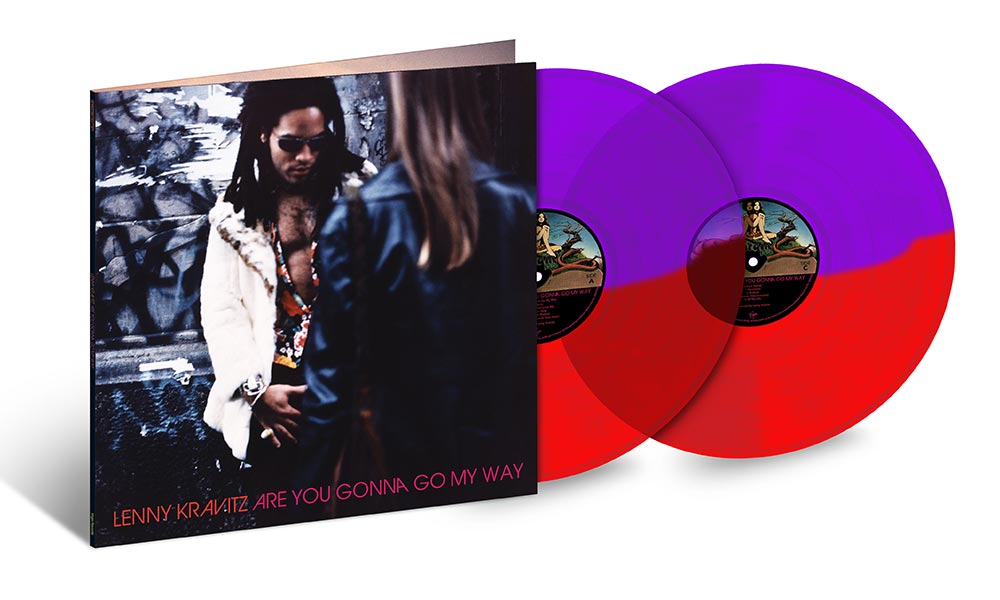 Lenny Kravitz's first five albums – 1989's Let Love Rule, 1991's Mama Said, 1993's Are You Gonna Go My Way, 1995's Circus, and 1998's 5 – are set for vinyl reissues through Virgin/UMe. The first four titles will be issued on 21 September, while Let Love Rule will be released on 30 November.
Each title will be appearing on 2-LP 180-g black vinyl in addition to individualized limited-edition, color variants. Four of the five double-LP reissues also feature exceptional non-album B-sides, many of them appearing on vinyl for the very first time. No two color-variants are the same, as Let Love Rule is 50/50 semi-transparent brown and yellow, Mama Said is marbled white and gray, Are You Gonna Go My Way is transparent red and transparent purple, Circus is solid white and transparent clear, and 5 is solid orange and solid white.
Each album in this series exhibits the ongoing evolution of Lenny Kravitz's considerable talents as a multifaceted singer, songwriter, producer, and guitar player. Let Love Rule established the template for Kravitz's exploratory nature as an artist, as evidenced by the elegiac title track and the poignant social commentary of 'Mr. Cab Driver,' a song as relevant today as it was when it was released 30 years ago. The complete 13-track album will be issued on vinyl for the first time.
Mama Said continued the thread, with the mid-tempo ballad 'It Ain't Over Til It's Over' (a No. 2 hit single featuring the Phoenix Horns, of Earth, Wind & Fire fame) and the soul-drenched 'Always On The Run' (with a guest guitar turn from Slash) leading the charge. It appears on vinyl for the first time in the U.S. Are You Gonna Go My Way sealed Kravitz's wide-ranging appeal, thanks to the abject ferocity of the title track and the international chart hit 'Heaven Help.' On its 25th anniversary, the main album will be available on commercial vinyl for the first time and includes eight bonus tracks on vinyl for the first time.
Lenny Kravitz - Are You Gonna Go My Way (Official Music Video)
Meanwhile, Circus, now on vinyl for the first time in the U.S., continued the man's climb with the undeniable punch of 'Rock And Roll Is Dead,' while 5 took Kravitz to newer heights with the universal yearning of 'Fly Away,' which topped the Singles charts in the United Kingdom as well as reaching No. 1 on the Mainstream Rock Tracks and Modern Rock Tracks charts in the United States. 'Fly Away' also earned Lenny Kravitz a Grammy Award in 1999 for Best Male Rock Vocal Performance. Celebrating its 20th anniversary, the album will be on vinyl for the first time ever.
Many of the key songs from these five albums will be featured during Kravitz's current Raise Vibration Tour 2018, which comes to the United States this fall following a highly successful spring and summer run in Europe and abroad. The iconic rocker's new studio album Raise Vibration, is also set for release on 7 September.
Buy the 180-g vinyl reissues of Mama Said, Are You Going To Go My Way, Circus and 5, which are all released on 21 September.
Format:
UK English