Lil Wayne Drops Expanded 10th Anniversary Digital Edition Of 'Tha Carter IV'
'Tha Carter IV (Complete Edition)' includes a track with Birdman.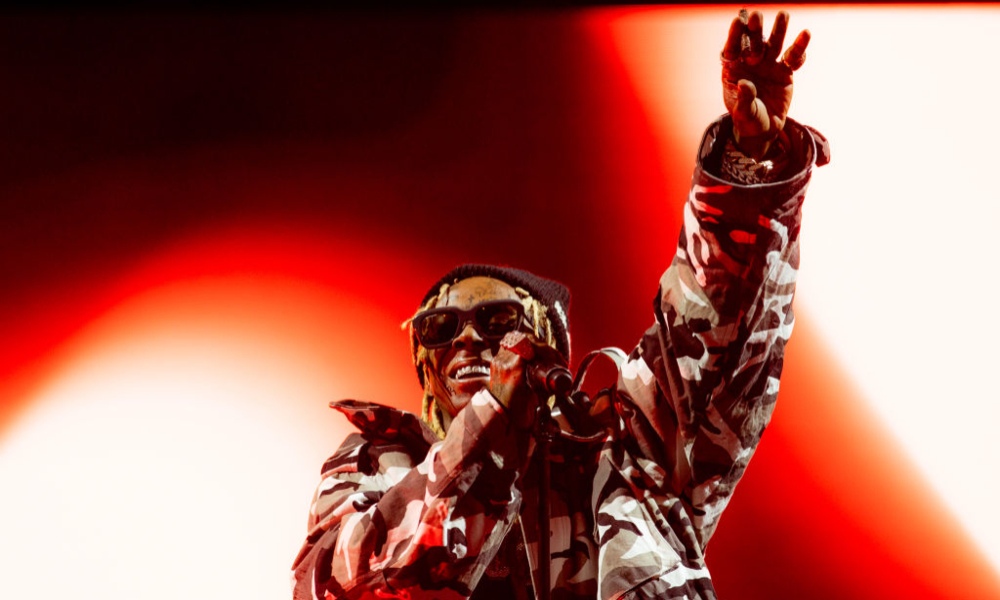 Multi-platinum, Grammy Award-winning music mogul Lil Wayne is celebrating the 10th anniversary of his critically acclaimed Tha Carter IV by releasing the complete collection of his 9th studio album on digital streaming platforms via Young Money Records/Republic Records.
The release includes the addition of three fan-favorite bonus tracks, including "Up Up And Away," "NovaCane" feat. Kevin Rudolf, and "I Got Some Money On Me" feat. Birdman. Tha Carter IV debuted at No.1 on the U.S. Billboard 200.
Back in 2020, Wayne released No Ceilings 3, hosted by DJ Khaled, which dropped exclusively on DatPiff in a throwback nod to mixtape-era Wayne. The 20-track No Ceilings 3 marked another entry in Wayne's No Ceilings series, and boasted contributions from Young Thug, HoodyBaby, Gudda Gudda, and Euro, among many others. Earlier in 2020 the artist made the original No Ceilings (2009) available across all digital streaming platforms for the very first time.
With the release of The Carter IV (Complete Edition) Wayne likely relied on his tried-and-true method for picking out album cuts. Wayne once revealed that when it comes to picking songs for an album, he relies on his longtime collaborator and Young Money co-founder, Mack Maine. "I just throw them all out down on the table and let him pull his hair out, even though he's got no hair. I just gave him, like, 90 songs when all he actually needed was two. [Laughs.] He just lets me know what he picked. I mean, that right there comes from just having confidence in every single thing I do. And thinking every single song I do is worthy of being the Number One song in the damn country, so therefore I never get pissed about none of the songs he didn't pick. The ones he didn't pick, those are the best ones, too. [I] put them on mixtapes."
Buy or stream Tha Carter IV (Complete Edition).
Tha Carter IV (Tracklist):
Intro
Blunt Blowin
MegaMan
6 Foot 7 Foot feat. Cory Gunz
Nightmare of the Bottom
She Will feat. Drake
How To Hate feat. T-Pain
Interlude feat. Tech N9ne
John feat. Rick Ross
Abortion
So Special feat. John Legend
How To Love
President Carter
It's Good feat. Drake & Jadakiss
Outro feat. Bun B, Nas, Shyne & Busta Rhymes
I Like The View
Mirror feat. Bruno Mars
Two Shots
Up, Up And Away
NovaCane feat. Kevin Rudolf
I Got Some Money On Me feat. Birdman