Lil Wayne Teases New Mixtape 'Tha Fix Before Tha VI'
The project is set to arrive tomorrow, September 29.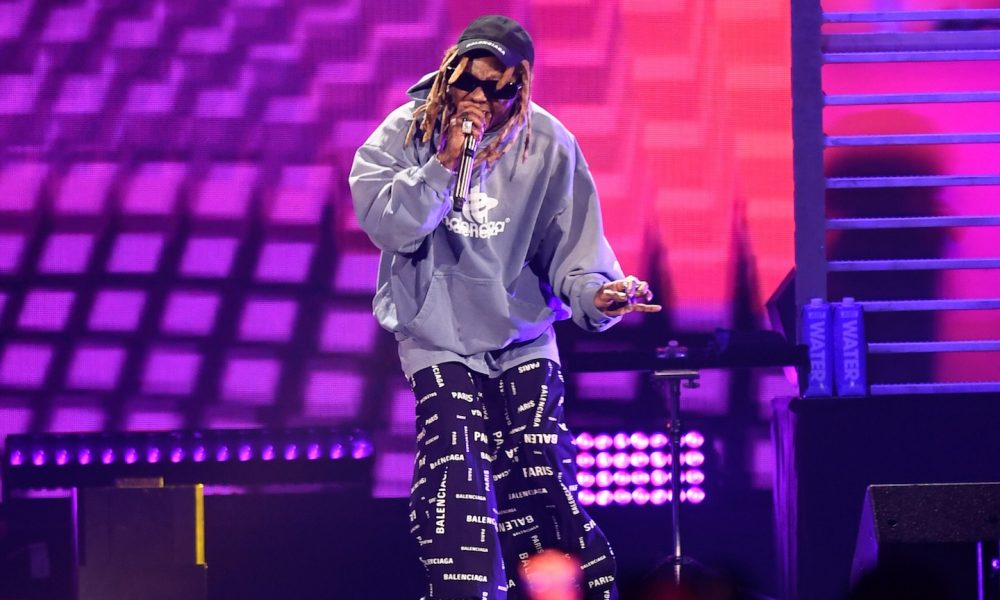 Lil Wayne has shared the release date and tracklist for his new forthcoming mixtape, Tha Fix Before tha VI. The ten-track mixtape is due out September 29 and features Jon Batiste,  Euro, and Fousheé. Check out the full track list below. The tape is rumored to be a teaser for his forthcoming album, Tha Carter VI.
Explore the best of Lil Wayne's discography on vinyl and more.
Tha Fix Before tha VI features "Kat Food," the single he shared earlier this month. The track's ominous production underlines Wayne's instantly recognizable delivery. He tears through the beat, dropping one quotable lyric after another, skills that have catapulted him to global stardom.
Wayne performed at the 2023 MTV VMA Awards after receiving a nomination in "Best Hip-Hop" for "Kant Nobody," which features Swizz Beatz and DMX. He offered up a sterling rendition of "Kant Nobody" in addition to "Uproar," the lead single from Tha Carter V. Wayne also received the "BMI Icon Award" at the 2023 R&B/Hip-Hop Awards on September 6. He also notably graced the cover of Billboard in honor of Hip-Hop's 50th anniversary and was inducted into the Billboard Hip-Hop Hall of Fame.
Wayne kicked off 2023 by receiving the prestigious Global Impact Award at The Recording Academy's Black Music Collective Pre-GRAMMY event. He also delivered explosive verses on Swizz's Hip Hop 50: Vol. 2 with the track "This S__t Right Here."
Back in July, Weezy opened the 31st Annual ESPY Awards with a performance of his hit track, "A Milli." He offered a sporty twist on the track. He later introduced WNBA legend Sue Bird to the podium and showed up wearing a "Mamba Mentality" sweater with an LSU hat supporting women in sports.
Tha Fix Before tha XI Tracklist:
01 Act Up [ft. Jon Batiste]
02 Birds
03 Slip
04 Kat Food
05 Tuxedo [ft. Euro]
06 To the Bank
07 Chanel No. 5 [ft. Fousheé]
08 No New Bitches
09 Tity Boi
10 Good Morning