Little Steven And The Disciples Of Soul Herald Landmark US Tour With Digital Release Of 'Soulfire Live!'
Little Steven And The Disciples Of Soul announce the digital release of the career-spanning 'Soulfire Live!' album and embark on a major US, European tour.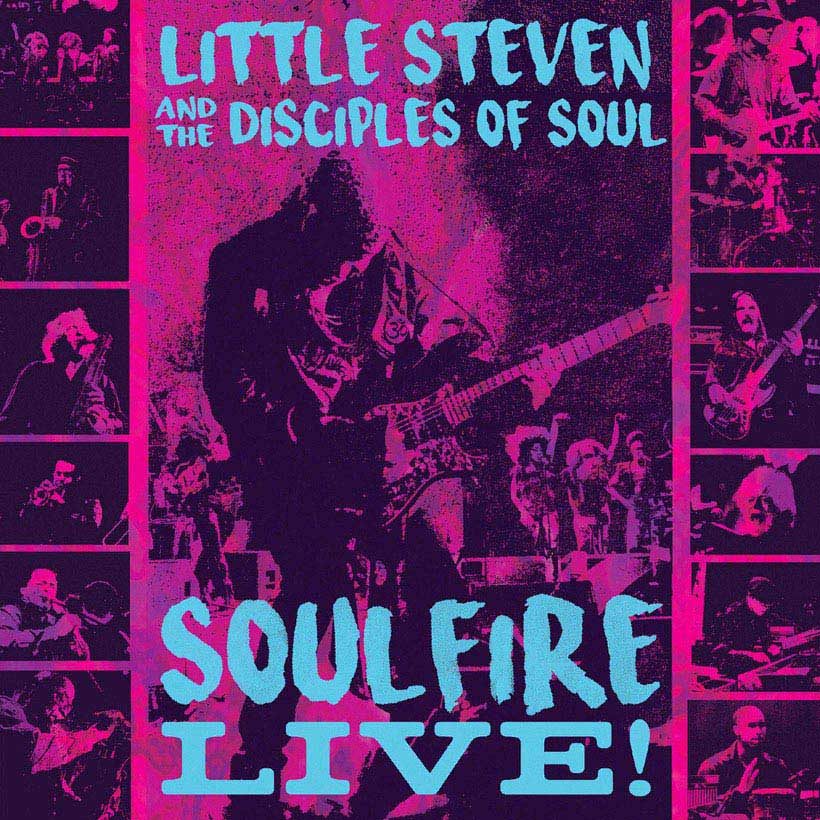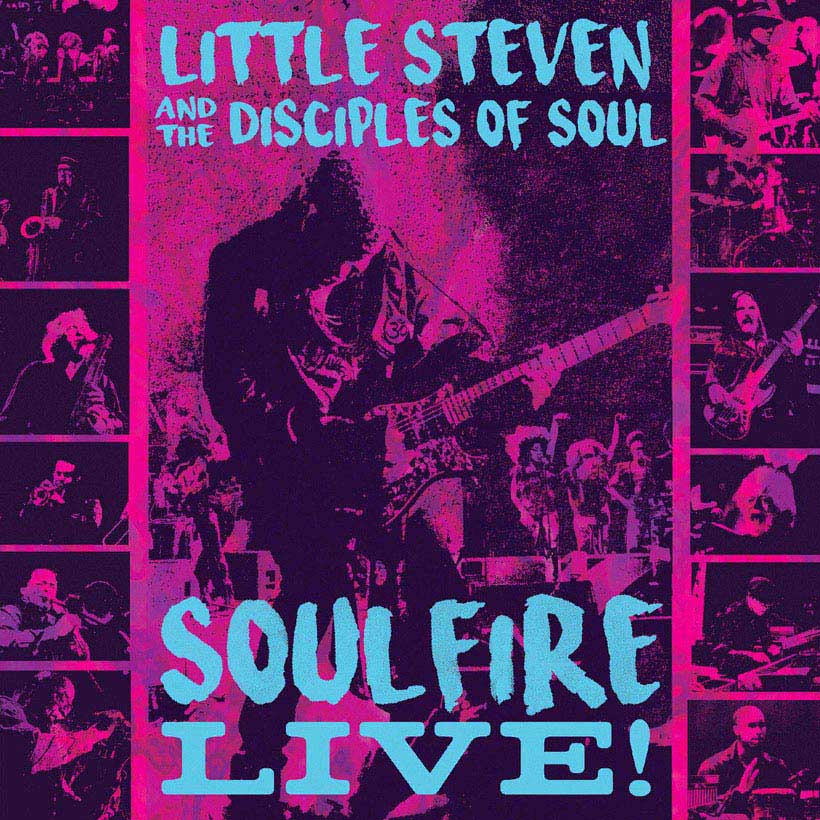 Little Steven and the Disciples of Soul are heralding this Sunday's start of a landmark live tour with today's surprise release of Soulfire Live!, a 24-track collection recorded last year in North America and Europe during the legendary rock 'n' roller's first tour in nearly two decades. Soulfire Live! is available now at all digital music retailers and streaming services, while physical 3-CD, Blu-ray, and vinyl editions will arrive this summer.
Soulfire Live! is an epic and electrifying journey through rock 'n' roll history led by one of its most passionate practitioners, showcasing Stevie Van Zandt's limitless knowledge, talent, and sheer love for the genre in all its many shapes and guises. Among the album's many highlights is the introduction made by the legendary Mike Stoller, who along with partner Jerry Leiber, are widely considered to be the first successful and the most enduring rock songwriters and producers of all time.
Other highlights on the album are the original songs from throughout Little Steven's illustrious career – including classics like 'Standing In The Line Of Fire' and 'I Don't Want To Go Home' – alongside a number of favorite cover versions like The Electric Flag's 'Groovin' Is Easy,' Etta James' 'Blues Is My Business,' and James Brown's 'Down And Out In New York City,' the latter two songs also featured on last year's critically acclaimed Soulfire. In addition, Soulfire Live! includes Van Zandt's inimitable introductions, detailing each song's unique history and singular spot in his life and illustrious career. The album was produced and arranged by Stevie Van Zandt, mixed by Bob Clearmountain and mastered by Bob Ludwig.
Soulfire Live! arrives just as Little Steven and the Disciples of Soul prepare to embark on a major live tour benefitting TeachRock, the Rock and Roll Forever Foundation's national initiative to bring music curriculum into middle and high schools across the country. At each stop of the tour, TeachRock will host workshops before the show to educate teachers on how to implement music education into their curriculum.
Little Steven - Soulfire (Audio)
"This tour is a celebration of the teaching profession," says Van Zandt. "It's a show of solidarity for the most underpaid, underappreciated working class in our country."
The dates – which mark the first-ever tour rock tour specifically geared to address to this crucial societal need – begin this Sunday, 29 April at New Brunswick, NJ's historic State Theatre and then continue in May. Limited VIP packages – including merch bundles, meet-and-greets, and sound check entry – are also available. For complete details and ticket availability, please visit the artist's website.
Little Steven and the Disciples of Soul will also spend much of the summer traversing Europe, including headline shows and eagerly awaited festival performances in the United Kingdom, Germany, the Netherlands, Spain, Belgium, Ireland, and Norway. The band pay a hotly-anticipated London date at Shepherd's Bush Empire on 27 July.
Format:
UK English