Little Steven Van Zandt Covers Ramones' 'Merry Christmas (I Don't Want To Fight Tonight)'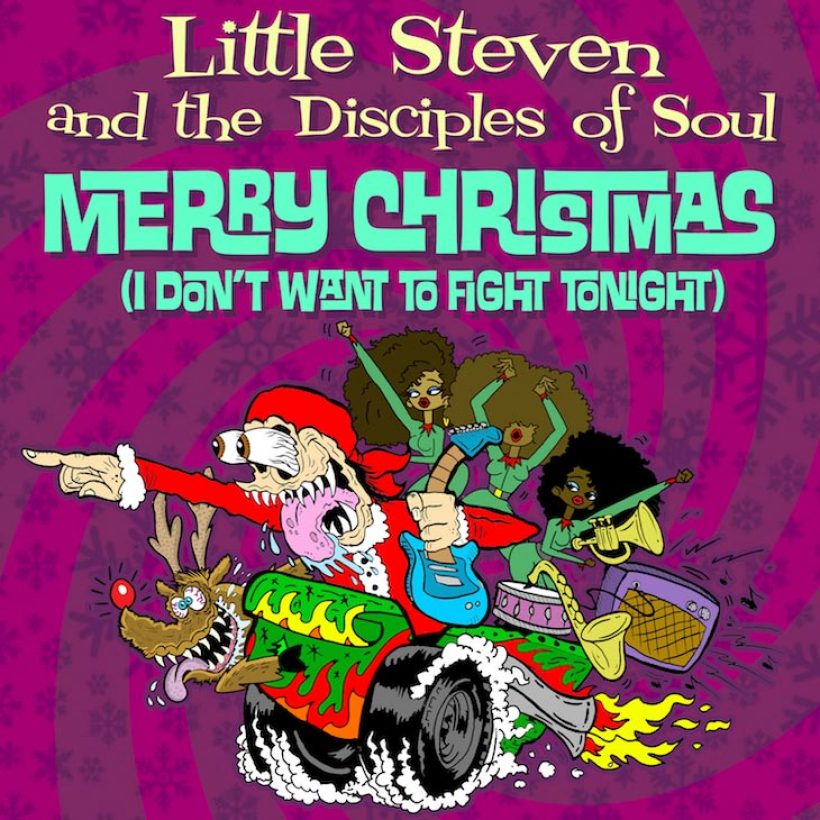 E Street Band guitarist Little Steven Van Zandt continues his hot streak with his new holiday single covering the Ramones' holiday classic, 'Merry Christmas (I Don't Want To Fight Tonight)', out today.
Along with his 15-piece rock 'n' soul band, the Disciples of Soul, Van Zandt captured the doo-wop spirit of the original with his new rendition, which was recorded live during their soundcheck for a 28 November show in Utrecht, Netherlands.
The new cover made its premiere on Rolling Stone who said it "sounds much grander in Van Zandt's hands," adding, he "created a Wall of Sound with glockenspiel, chimes, string, organ and sleigh bells, a vocal chorus and saxophone".
Originally penned by Joey Ramone, the song first appeared as a B-side to the 1987 single, 'I Wanna Live' with an accompanying music video and was later added as the last track of their 1989 album, Brain Drain. While the original failed to chart, it's become a cult favourite in the Christmas cannon and has been covered by artists in decades following.
"This is our tribute to the Ramones, keeping their music alive," Van Zandt told Rolling Stone. "I needed a third verse so I channelled Joey and wrote what I feel is the third verse he would have written. His brother Mickey heard the record and gave me his blessing."
The garage-rock revivalist has long professed his love for the New York punk heroes, and even told The Guardian back in 2005, "I like everyone who influenced the Ramones and everyone the Ramones influenced".
This year has seen Van Zandt go from advocating for rock'n'roll on his hit Sirius XM show "Little Steven's Underground Garage", to making it himself with the arrival of his critically-acclaimed album Soulfire – a pastiche of blues, doo-wop, jazz and rock. While Van Zandt first banded together the Disciples of Soul in the early 80s, he decided to resurrect the group with some fresh talent when it came time to record and embark on a world tour.
The Bruce Springsteen sideman wraps up his sprawling Soulfire Tour 2017 with a series of holiday homecoming concerts that includes New York's Brooklyn Bowl on 20 December 20th and Red Bank, NJ's Count Basie Theatre on 23 December.
Click here for more tour details and ticket information for the Soulfire 2017 Tour.
Format:
UK English