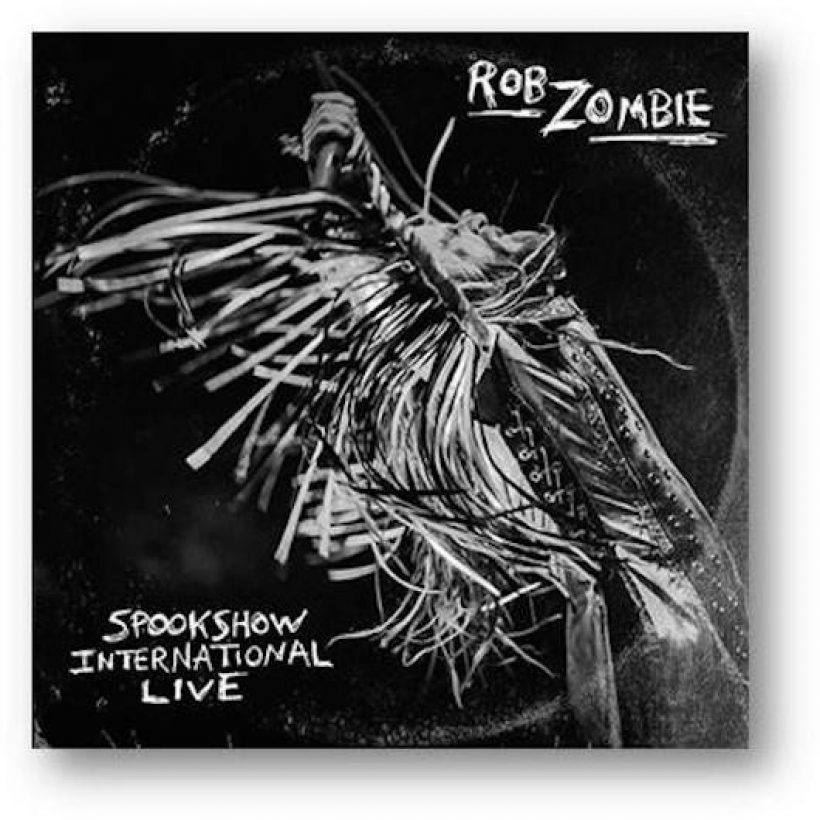 Rob Zombie will release the new concert album 'Spookshow International Live' on February 23 via Zodiac Swan/T-Boy/UMe. The double vinyl edition is available to pre-order in our Deluxe Audio Store here.
The 19-track release was selected and sequenced by Zombie from his shows around the world during 2014. Highlights include 'More Human Than Human,' 'Teenage Nosferatu Pussy,' 'Superbeast,' 'Dragula' and 'Dead City Radio.' There's also a cover of the Ramones' 'Blitzkrieg Bop.'
"It's been eight years since our last live album, so we figured it was time for another," Zombie comments, referring to 2007's 'Zombie Live.' "Actually we weren't planning on it, but we recorded a few shows and they sounded really great so we thought 'f*** it, let's get it out there.'"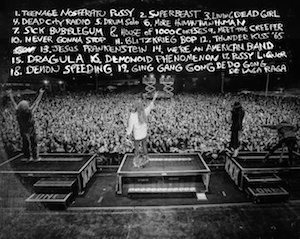 The album will be released on CD, in a CD and T-shirt bundle, a standard eAlbum and an HD format eAlbum, with the double vinyl edition to follow.
The rock frontman and filmmaker has sold some 15 million albums worldwide and has written and directed six feature films with a combined gross around the world of over $150 million.
'Spookshow International Live' follows Zombie's fifth solo studio album after the demise of White Zombie, 2013's 'Venomous Rat Regeneration Vendor.' Since then, he released his first concert film, last year's 'The Zombie Horror Picture Show,' and staged the annual Great American Nightmare events for Halloween in Scottsdale, Arizona and Villa Park, Illinois.
Zombie is currently in production with his seventh feature film, the much-anticipated '31,' and is working on his next studio album, coming later this year via Zodiac Swan/T-Boy/UMe.
Pre-order the double vinyl edition of 'Spookshow International Live' — and the picture discs of 'Educated Horses,' 'Hellbilly Deluxe,' 'The Sinister Urge' and 'Venemous Rat Regeneration Vendor' — in uDiscover's Deluxe Audio Store
Format:
UK English