Lorde Brings 'Solar Power' To Ed Sullivan Theater Roof
Lorde brought 'Solar Power' to 'The Late Show with Stephen Colbert.'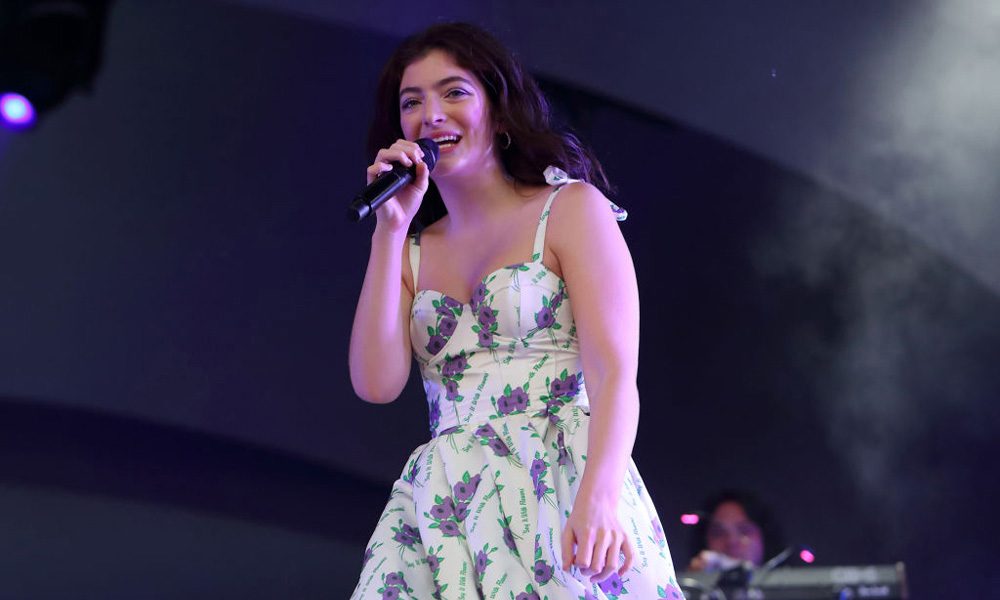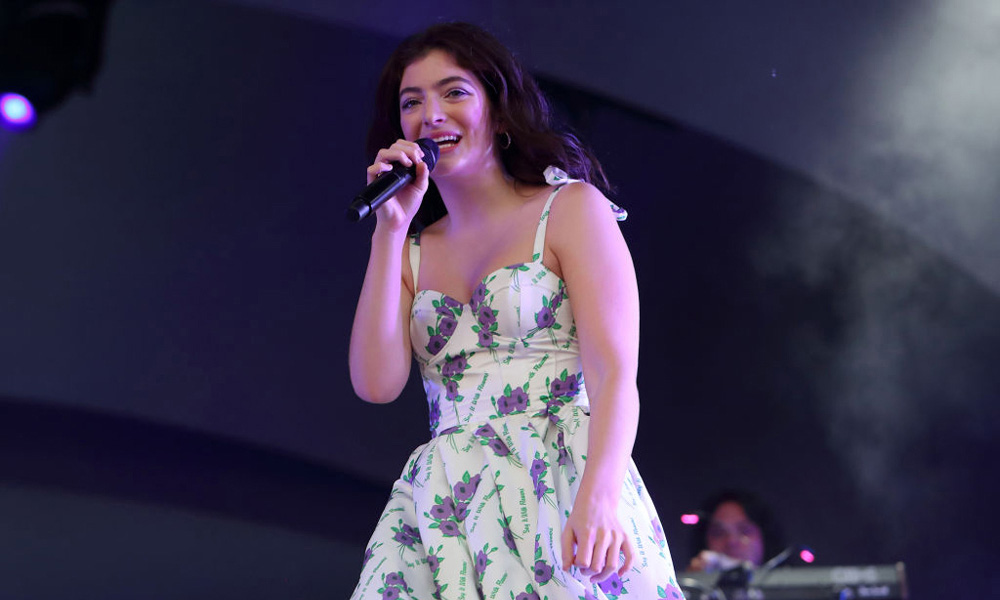 Lorde showed up on the roof of New York's famed Ed Sullivan Theater for a performance of her recent single "Solar Power" on The Late Show with Stephen Colbert.
The breathtaking performance sees Lorde singing the summer-ready anthem and joyfully dancing across the rooftop with the New York City skyline in the background. The musician is joined by her band, who plays from a mirrored circular stage.
Lorde released "Solar Power" earlier this summer. The song is the title track for her long-awaited third album, Solar Power, out on August 20 via Republic Records. Lorde co-wrote and produced "Solar Power" with frequent collaborator Jack Antonoff, while Clairo and Phoebe Bridgers provided backing vocals on the song.
"The album is a celebration of the natural world, an attempt at immortalizing the deep, transcendent feelings I have when I'm outdoors," Lorde said in a statement. "In times of heartache, grief, deep love, or confusion, I look to the natural world for answers. I've learned to breathe out and tune in. This is what came through."
Inspired so heavily by nature, Lorde has opted for more sustainable formats for the release of Solar Power. Rather than offering plastic CD packaging, fans will be able to purchase a discless eco-conscious Music Box that contains a high-quality digital download of the project as well as extra visual content, handwritten notes, and exclusive photos.
"I didn't wanna make something that would end up in a landfill in two years, but more than that, I wanted to make something that symbolized my commitment to asking questions of our systems, and making stuff with intention and sensitivity," Lorde said. "I'm calling it a music box. It'll be the same size and shape as a CD, and you can buy it where CDs live, but this is something totally different. If you're torn on which hold-in-your-hands, flip-through-the-pages thing to buy to best enjoy this album, honestly, I'd go for the music box."