The Lumineers' Jeremiah Fraites Announces Solo Debut
The band's co-founder, songwriter, and multi-instrumentalist will release 'Piano Piano' in January.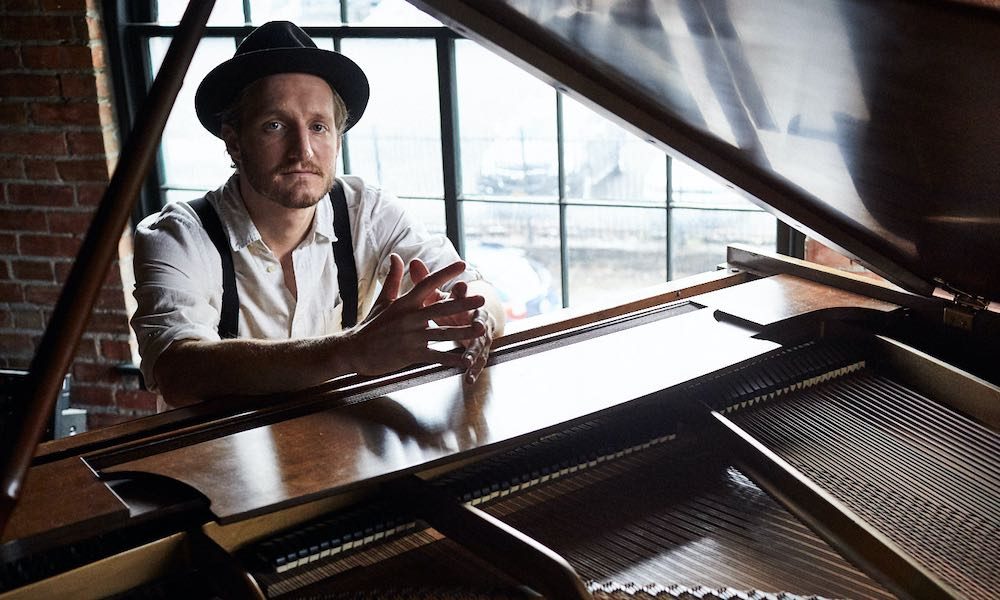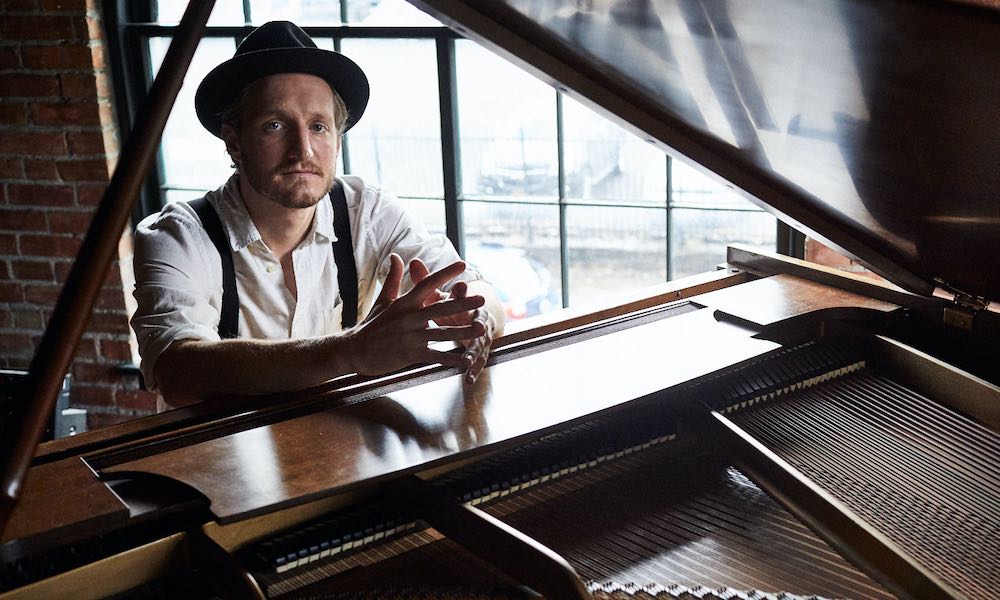 Jeremiah Fraites, co-founder of the Lumineers, is releasing his solo debut early next year. Piano Piano, out January 22, is, fittingly, described as a collection of "intimate piano-centric instrumental songs capturing Fraites' reflective moments from his Denver home." Ahead of the release, Fraites shared two songs, alongside hypnotic visualizers: the evocative "Tokyo," which features lush, string arrangements, and "Maggie," a melancholic tribute to his wife's beloved dog, who passed away during the recording of the album.
Jeremiah Fraites - Tokyo (Visualizer)
In a statement, Fraites shared that "'Tokyo' is one of the oldest songs on the record. I believe I wrote it about seven years ago. I went back and forth on whether to record this song on a grand piano or my custom felted piano nicknamed 'Firewood' – I ultimately landed on using the softer, more distinct Firewood because I felt that captured the soul of the tune better."
He added, "This was a song I was guilty of over-thinking and confessing to my wife that I 'just don't think it was ready' for the album. I suppose finding that fine balance between overthinking and not thinking at all is the key when in the studio. Currently this is my absolute favorite song on the album."
Fraites also revealed that "Maggie" is the song that he is most proud of on the record, "because of how difficult it was to record and to get 'right'…it continually seemed to fight me." He added that the song initially had a different title, but, "while finishing the mix…my wife's beloved dog Maggie passed away…and the name just fell into my lap. Adding the drums at the 11th hour of recording (per my wife's insistence) was the lynchpin for finishing this song. Not only could I no longer imagine the song without drums, but no longer imagine the album without this song."
Jeremiah Fraites - Maggie (Visualizer)
Fraites performed nearly every instrument on Piano Piano, including guitar, drums, synths, and programming. The Lumineers' violinist Lauren Jacobson, cellists Rubin Kodheli and Alex Waterman, and Macedonia's 40-piece FAME'S Orchestra, added additional instrumentation. Fraites co-produced the album with David Baron (Jade Bird, Vance Joy, Shawn Mendes).
The resulting album is described as "deeply personal…retaining the folk-inspired melodicism so familiar from his work in The Lumineers, transported into a more classically sophisticated setting."
Fraites added, "I wanted listeners to feel almost as if they're sitting on the piano bench next to me. I love the idea of communicating with people through music alone, which can sometimes say more than words ever could."
Piano Piano will be available January 22. Scroll down to view the tracklist and preorder it here. 
Piano Piano Track List:
1. Departure
2. Chilly
3. Tokyo
4. Maggie
5. Nearsighted
6. Dreams
7. Possessed
8. An Air That Kills
9. Simplest of Matters
10. Pyromaniac
11. Arrival
12. Lullaby (Bonus Track – Vinyl Only)