M.I.A. Releases 'The One,' Confirms New Album 'MATA'
M.I.A. has also inked a global deal with Island Records.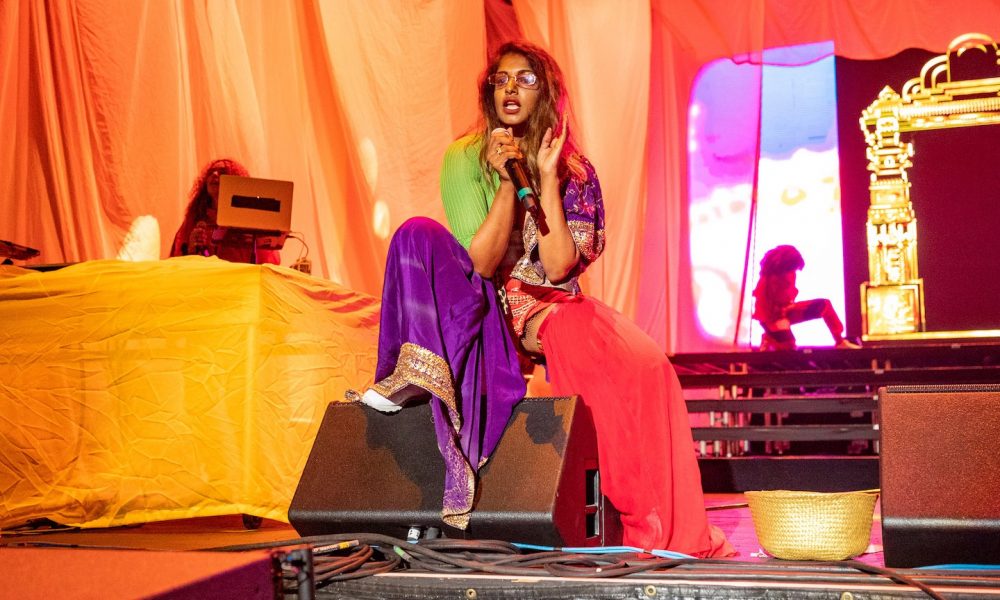 Groundbreaking global trailblazer and superstar artist M.I.A. has returned with a brand-new track titled "The One."
Produced by Rex Kudo & T-Minus, "The One" signifies a compelling new era for the multi-talented artist and activist, who remains one of the most captivating and innovative creators of this generation. The track comes with confirmation that a new album titled MATA is on the way.
M.I.A's career spans five studio albums, international performances, multiple sold-out world tours, and GRAMMY and Academy Award recognition. During this time, she has continuously pushed the boundaries of digital and ideological possibilities.
M.I.A. will be performing live across select cities and festivals around the world this summer, as she gears up to release MATA via Island Records. The new album is part of a global deal she has signed with the label. More details will be revealed soon.
M.I.A. has been performing the track at recent live performances, including during her stop at the Just Like Heaven Festival at the world famous Rose Bowl in Pasadena, California. At the performance, the electrifying singer and songwriter ran through a slew of hits both old and new, kicking off the set with "Bad Girls" from 2012, before running through "Born Free," "Bird Flu," and more. She also performed singles like "XR2," "Galang," "10 Dollar," "Bamboo Banga," and more. During her encore she also performed what is arguably her most successful track to date, "Paper Planes," which was featured on her 2007 album Kala and features an interpolation of English rock band the Clash's 1982 song "Straight to Hell." The track peaked at No.4 on Billboard's Hot 100.
M.I.A. Tour Dates:
06/01 – Grona Lund – Stockholm, Sweden
06/02 – Heartland Fest – Funen, Denmark
06/10 – Primavera – Barcelona, Spain
06/11 – VYV Festival – Dijon, France
06/12 – Marsatac Festival – Marseille, France
06/17 – InVersion Festival – Lyon, France
06/18 – Freemusic Festival – Montendre, France
07/08 – NOS Alive – Oeiras, Portugal
07/09 – BBK Bilbao Live – Biscay, Spain