M Means Music Podcast Takes A Deep Dive Into Metallica's 'The Black Album'
'M Means Music' is hosted by veteran UK music writer, DJ, and music consultant Daryl Easlea.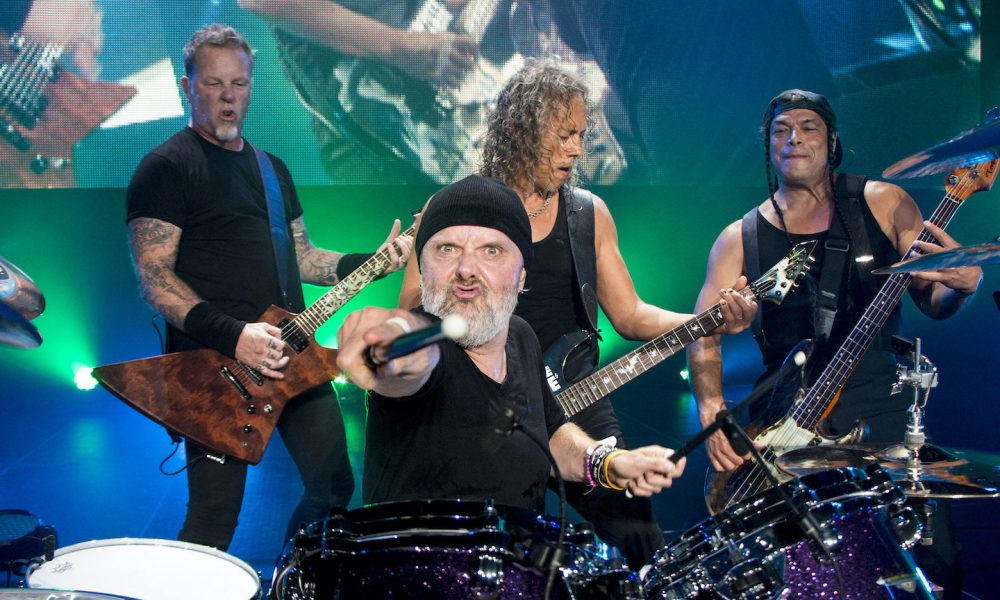 One of the latest projects to emerge on Spotify's Music + Talk platform is M Means Music, a new series hosted by veteran UK music writer, DJ, and music consultant Daryl Easlea. Today, saw the premiere of the seventh episode of the series, focused on Metallica's seminal 1991 LP, "The Black Album."
Easlea is a former staff writer for Record Collector Magazine, served as the Head of Motown UK Catalogue, worked as a consultant to countless labels and artists, remains an active DJ, and has published several books including Without Frontiers: The Life & Music of Peter Gabriel, Everybody Dance: Chic and the Politics of Disco, and Talent Is An Asset: The Story Of Sparks, among others.
The most recent episode focused on the music of Amy Winehouse and her 2006 breakout album Back To Black, just ahead of what would have been her 38th birthday.
Episode 7 dives into Metallica's self-titled album, also known as The Black Album, which is currently being celebrated with a 30th anniversary reissue and accompanying compilation album.
Yesterday, September 20, it was announced that the album sold 37,000 equivalent album units in the U.S. in the week ending September 16 to land at position No.9 on the Billboard 200 chart. It marks the first time in 29 years that the LP has cracked the Top 10 following the set's 30th-anniversary reissue on September 10.
"The Black Album" is one of the most commercially successful and critically acclaimed records of all time. Its 1991 release not only gave Metallica their first No. 1 album in no fewer than 10 countries, including a four-week run at No. 1 in the U.S., its unrelenting series of singles — "Enter Sandman", "The Unforgiven", "Nothing Else Matters", "Wherever I May Roam" and "Sad But True" — fueled the band's rise to stadium headlining, radio and MTV dominating household name status.
In 2014, Metallica's self-titled LP, became the first album to sell 16 million copies since Nielsen SoundScan started tracking sales in 1991.