M Means Music Podcast Explores U2's 'October' In New Episode
Host Daryl Easlea breaks down a number of tracks from the album as well as the project's artwork and sound.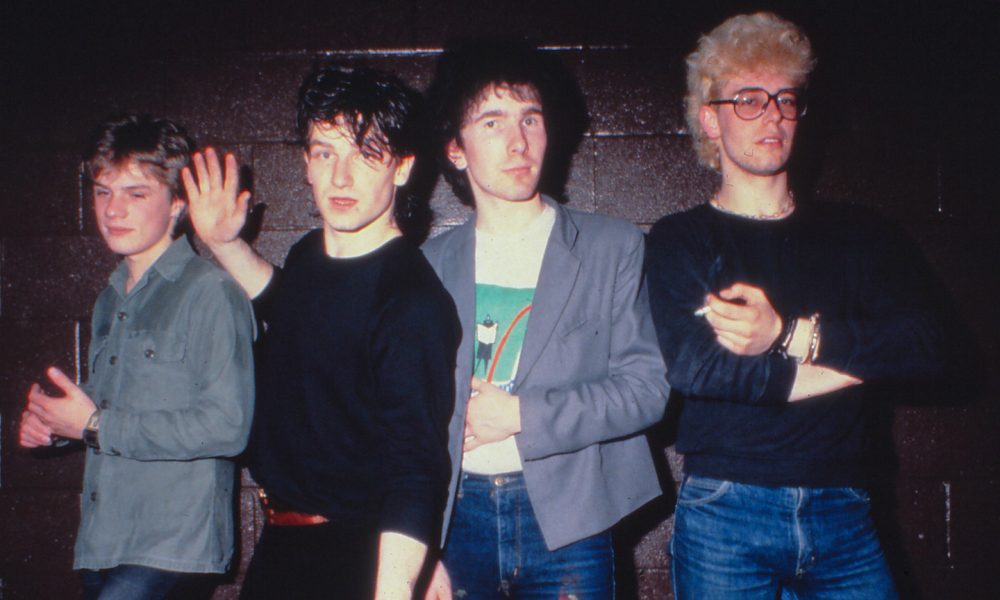 On the latest episode of Daryl Easlea's M Means Music podcast, the veteran journalist and host does a deep dive into October, the sophomore album from U2 released in 1981.
Over the course of the 36-minute episode, a spotlight is put on a number of songs from the project including "Gloria," "With A Shout," "I Threw A Brick Through A Window," "Tomorrow" and "October."
"Bono dominates the album, and it is quite intriguing to hear him from this distance sounding almost lost; capturing the moment in time," Easlea says. "From the arrogance of the first album and the chutzpah of his showmanship, here he is yearning and keening and hankering and pleading."
Later, he highlights drummer Larry Mullen Jr. who "is absolutely central to every single track." But it's producer Steve Lillywhite who elevated the sound to another level for the band.
"[He] produced the album with all the requisite 80s faders up joy, experimentation and joie de vivre that he brought to all his recordings," explains Easlea. "Unlike a lot of records that were being made in 1981, he gives U2 space to do their thing."
The ability to hold their own in a crowded rock space in the 80s was extremely important for U2. While October hasn't been one of the band's more celebrated releases, it was pivotal regardless.
"All we know is what we are," Bono said during the US tour in support of October. "What we have in this band is very special. The sound may be classical in one sense, but it's naturally our own. We don't sound like any other group. Our songs are different — they hold emotions of a spiritual nature. I don't have anybody to look up to in rock'n'roll. I find…I'm talking around it all the time."
He added: "I don't really feel U2 has been born yet. I'm 21, Larry's just turned 20. In the past two years we've been directors of a very large business, worked till we thought we'd die, and the value of the experience is only now beginning to come out. I'm still learning."