Mac DeMarco Gives Rare Interview To Emma Chamberlain
DeMarco is gearing up for a tour this summer.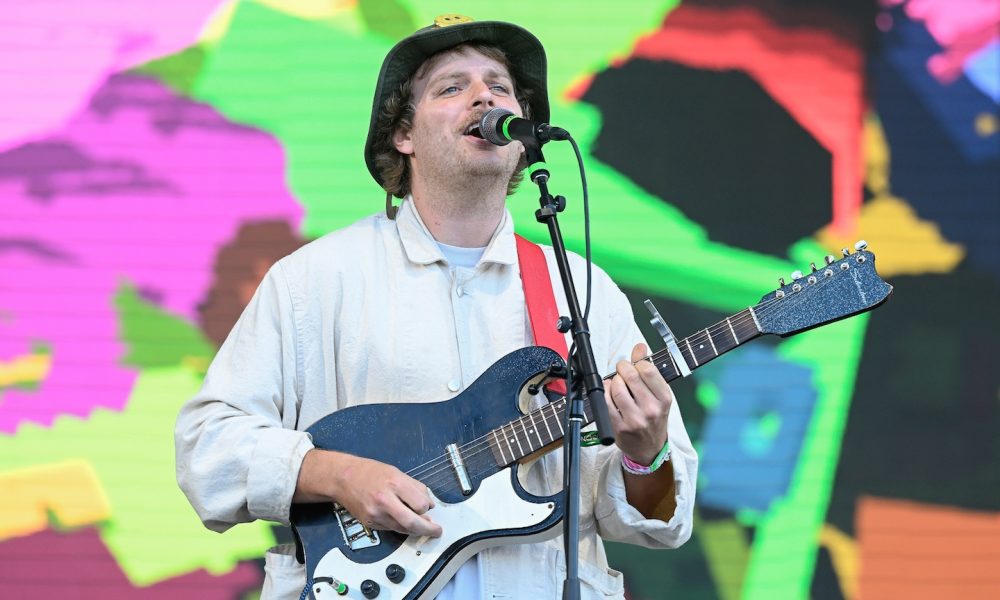 anything goes with emma chamberlain welcomed singer-songwriter Mac DeMarco. DeMarco, the somewhat elusive artist who has largely been out of the public eye in recent years until his return to music earlier this year, sat down with Chamberlain for a wide-ranging conversation.
Throughout the interview, Mac and Emma have a great rapport. They talk about meeting for the first time at Coachella, with Mac saying he had just freshly quit smoking, felt like he was on mushrooms, and was in the throes of "feeling completely insane." DeMarco also reflected on how the music industry has changed, with the rise of TikTok virality.
DeMarco also addressed comments he made on stage that caused people to think he was retiring from touring: "Perhaps I have retired from the way things used to be." DeMarco also talked about being completely off of social media, saying it's a personal decision on how much you want to share and how present you want to be in your everyday life.
DeMarco also discussed his own brand, saying in the age of having the option to have your song written by AI or 15 anonymous songwriters, he strives to remain authentic.
Back in April, Mac shared a new project of previously unreleased material titled One Wayne G. The project is an almost unbelievable number of new songs–199 in total.
The project largely consists of demos and sketches of his material between 2018 and early 2023, with dates for many of the titles.
The title and track total of One Way G are an allusion to hockey legend Wayne Gretzky. Mac's record label, aptly titled Mac's Record Label, posted photos to Instagram of the hockey great, one of which had the caption, "There is only One Wayne G."
Earlier that month, Mac announced concerts in support of his most recent album, Five Easy Hot Dogs. Mac will play in New York, Los Angeles, London, and Paris, marking his first live shows since summer 2022.
Watch and listen to Mac Demarco on anything goes with emma chamberlain.