Mac DeMarco Releases 199-Song Project 'One Wayne G'
DeMarco recently announced his 'Five Easy Hot Dogs' tour.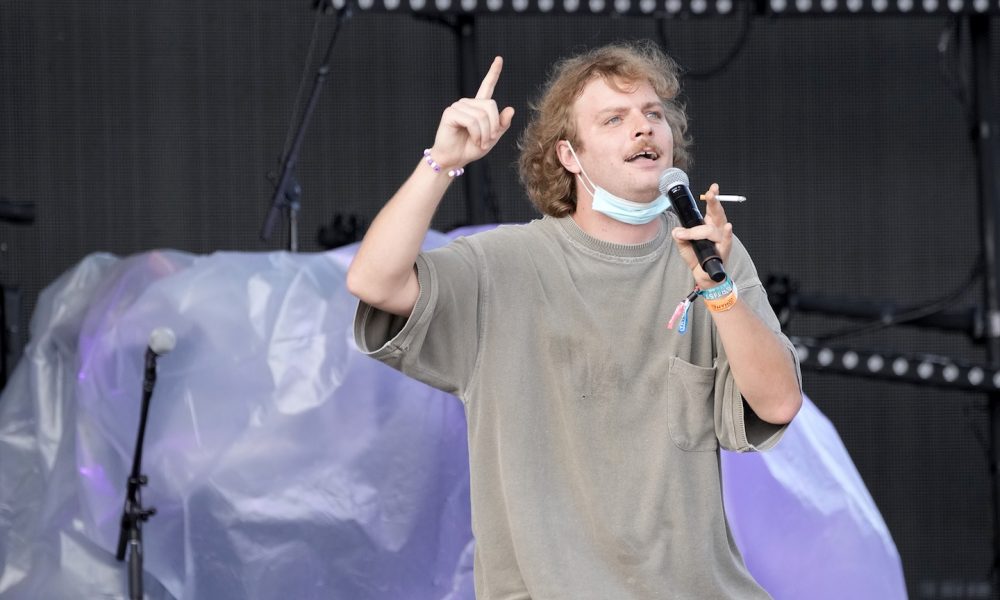 Mac DeMarco has shared a new project of previously unreleased material titled One Wayne G. The project is an almost unbelievable number of new songs–199 in total.
The project largely consists of demos and sketches of his material between 2018 and early 2023, with dates for many of the titles.
The title and track total of One Way G are an allusion to hockey legend Wayne Gretzky. Mac's record label, aptly titled Mac's Record Label, posted photos to Instagram of the hockey great, one of which had the caption, "There is only One Wayne G."
Earlier this week, Mac announced concerts in support of his most recent album, Five Easy Hot Dogs. Mac will play in New York, Los Angeles, London, and Paris, marking his first live shows since summer 2022.
Accompanied by a full band, he'll play a more intimate set of Five Easy Hot Dogs in its entirety and songs from his catalog with new arrangements.
"Hello, Mac D here," DeMarco said in the announcement. "In July we are bringing Five Easy Hot Dogs to the stage. Should be nice, should be different, hopefully, it will be special. Hope to see you there."
Following a show in the Bay Area in January of 2022, Mac made a plan to road trip, opting to stay in motels or hotels or people's houses, and to record in these places, too. If something wasn't working, he would just keep on driving.
"I had my guitars with me, a bass, a weird little drum kit with a kick drum we sawed in half in Golden Gate Park, all the stands and cabling I'd need, a couple of mics, an old model D, and a TX7," Mac says. "I wound up picking a bunch of stuff as I went as well, trying to keep it as travel friendly as possible though."