Motown And UMe Honor 57th Anniversary Of The March On Washington
The protest's anniversary is celebrated with long-unseen footage of Coretta Scott King, an exclusive March on Washington and more.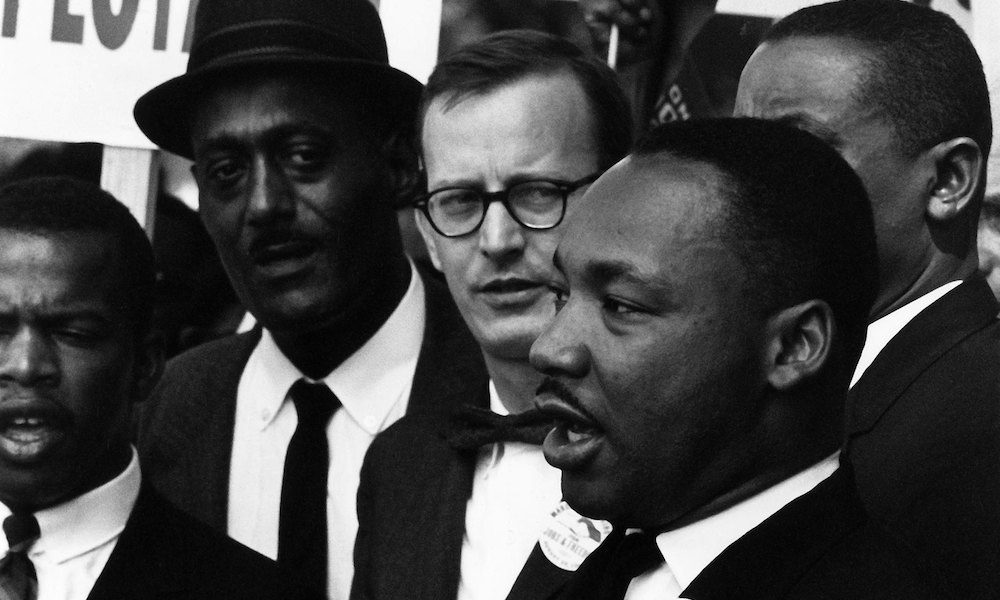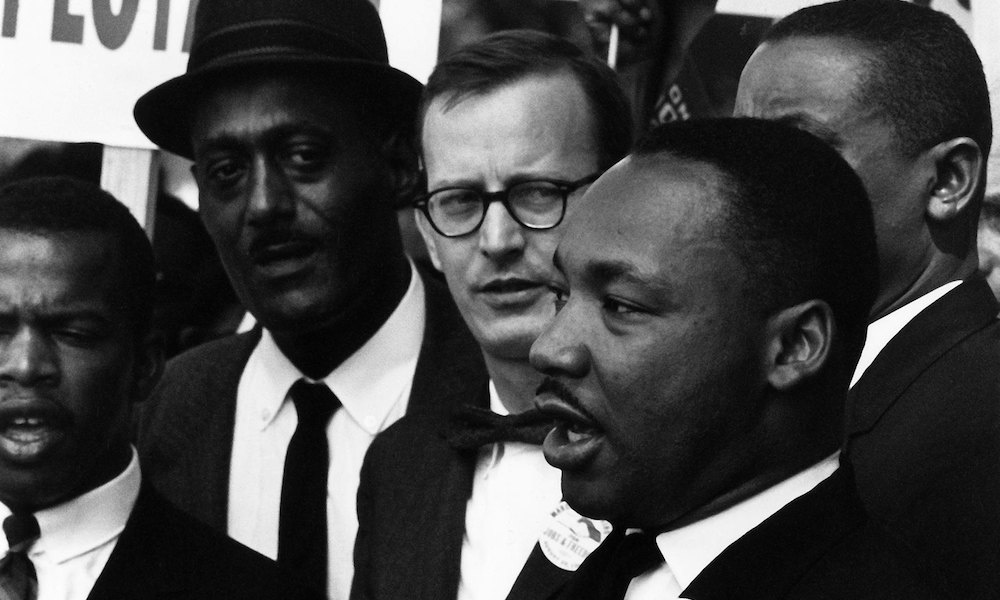 Today marks the 57th anniversary of the historic March on Washington for Jobs and Freedom – one of the most important civil rights gatherings in American history, which culminated in Dr. Martin Luther King Jr.'s hallowed "I Have a Dream" speech. To pay tribute to this momentous event, Motown Records and Universal Music Enterprises are releasing a variety of inspiring digital content, including Dr. King's speech as a standalone single, long-unseen footage of Coretta Scott King, plus an uplifting playlist.
On August 28, 1963, more than 250,000 demonstrators took to the streets of Washington, DC to draw attention to inequalities faced by Black Americans. Civil rights leaders A. Philip Randolph, Bayard Rustin, and Martin Luther King Jr. chose to fuse their marches – Randolph's and Rustin's for jobs, King's for freedom – into one massive, singular protest. The result was the March on Washington for Jobs and Freedom.
Motown Records recorded the key speeches from the march and then, adding singer Liz Lands' studio performance of "We Shall Overcome," released a full album that fall. Earlier this year, The Great March on Washington was made available on digital and streaming platforms for the very first time. Today, King's legendary "I Have a Dream" speech has been released as a standalone single.
Ahead of the pandemic, an immersive VR exhibit opened in Chicago that incorporated Motown's recording to recreate the March on Washington. Presented by Viola Davis and TIME, "THE MARCH" allowed visitors to witness the full power and emotion of King's speech. TIME declared that "King's clarion voice carries without the distracting echo picked up by inferior attempts to capture it. Spectators on the steps of the Lincoln Memorial chime in audibly as King proceeds…making listeners feel as if they're 10 ft. from the podium."
Ume has also launched an exclusive "March On Washington" playlist, which features songs by seminal Black creators of the past and present, including Marvin Gaye, Stevie Wonder, and Kendrick Lamar.
Coretta Scott King Introduces Martin Luther King Jr. Speech Clips on The Ed Sullivan Show
The rollout also includes exclusive video footage of civil rights activist Coretta Scott King – available on digital platforms for the first time in 50 years. The clip captures Dr. King's widow during a 1970 appearance on The Ed Sullivan Show, in which she introduces excerpts from her late husband's famous speech.
Additionally, UMG unveiled the #UseYourVoice project, a digital campaign across UMG's U.S. ecosystem to increase voter participation and civic engagement created with the Task Force for Meaningful Change (TFMC). The campaign launched on August 20th, marking 75 days before the 2020 presidential election and is designed to equip UMG employees, artists, partners, and fans with the information, resources and digital tools needed to help get out the vote.
Now, as a new generation embarks on the 2020 March on Washington (The Commitment March), and amid the global Black Lives Matter protests, Dr. King's plea for racial tolerance and unity rings truer than ever, while the speeches heard in The Great March on Washington continue to inspire.
"The tradition for preservation and distribution continues as Motown and UMe create ways for digital generations to enhance their journey," said Katina Bynum, EVP of East Coast Labels, Urban, UMe, in a statement. "The Ed Sullivan Show clip of Coretta Scott King provides an early glimpse of the power of a woman's voice…. The March On Washington playlist links the past and the present, just as today's demonstrators carry on the work of yesteryear's civil rights leaders and activists."
Listen to The Great March on Washington, here.