Marcus Mumford Reveals Steven Spielberg Directed 'Cannibal' Video
'Cannibal' is the first music video that Spielberg has ever directed.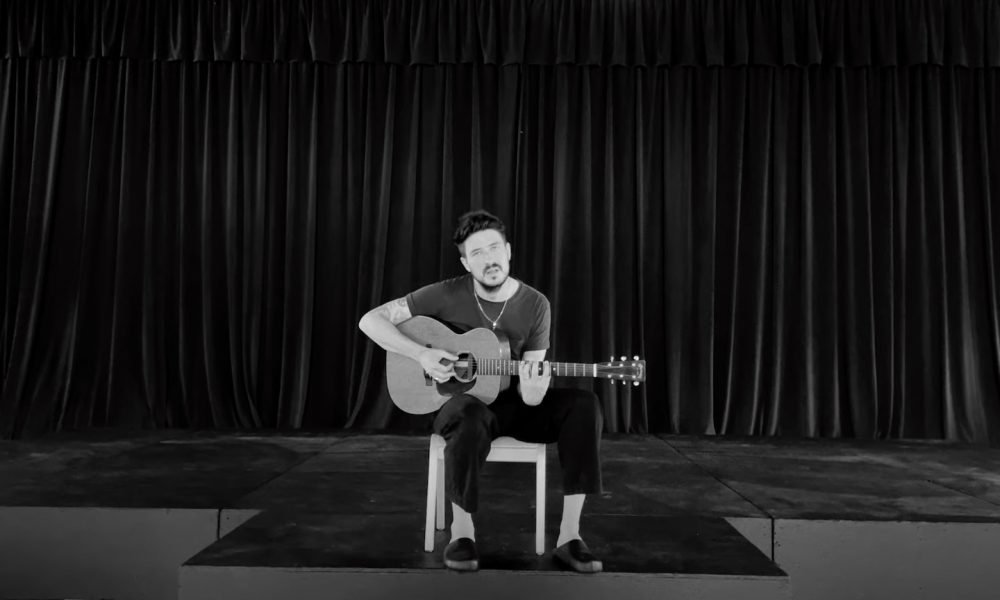 Last week, Marcus Mumford released a music video for his new album's first single, "Cannibal." Today, Mumford revealed that the video was directed by Steven Spielberg. It is the first music video that Spielberg has ever directed, and he did so on a cellphone while, according to Stereogum, "being dragged around on a desk chair-turned-dolly by his wife Kate Capshaw."
"On Sunday 3rd July in a high school gym in New York, Steven Spielberg directed his first music video, in one shot, on his phone. Kate Capshaw was the almighty dolly grip," Mumford wrote in an Instagram caption. "I've been overwhelmed by the support of the people around me to bring this music to you, and I cannot hope to express all of my gratitude. When people get it, it blows my mind. Kate and Steven just got it, and I cannot thank them enough. Thank you Kate. Thank you Kristie. Thank you Steven."
Marcus Mumford - Cannibal
The forthcoming album, which is out September 16 via Capitol Records and is now available for pre-order, was produced by Blake Mills and will feature contributions from Brandi Carlile, Phoebe Bridgers, Clairo, and Monica Martin. Martin is featured on the aforementioned first single.
"In January 2021, facing demons I danced with for a long time in isolation, I wrote a song called 'Cannibal,'" reads Mumford's note. "I took it to my friend Blake Mills, and we began the process of making the album, dear to my heart, called (self-titled)."
Mumford has been quiet over the past few years, but in 2020 he released a special acoustic version of his Major Lazer collaboration "Lay Your Head On Me." He also released a performance video, which was filmed at London's Eastcote Studios.
Mumford teamed up with the electronic trio unexpectedly, which was co-written with MØ. The track, which was Mumford's first solo credit on a song as a featured artist, came about after Mumford struck up a friendship with Major Lazer's Diplo.