Marty Stuart, Fabulous Superlatives Release Byrds-Esque 'Sitting Alone'
The track will feature on the 'Altitude' album, which is released on May 19.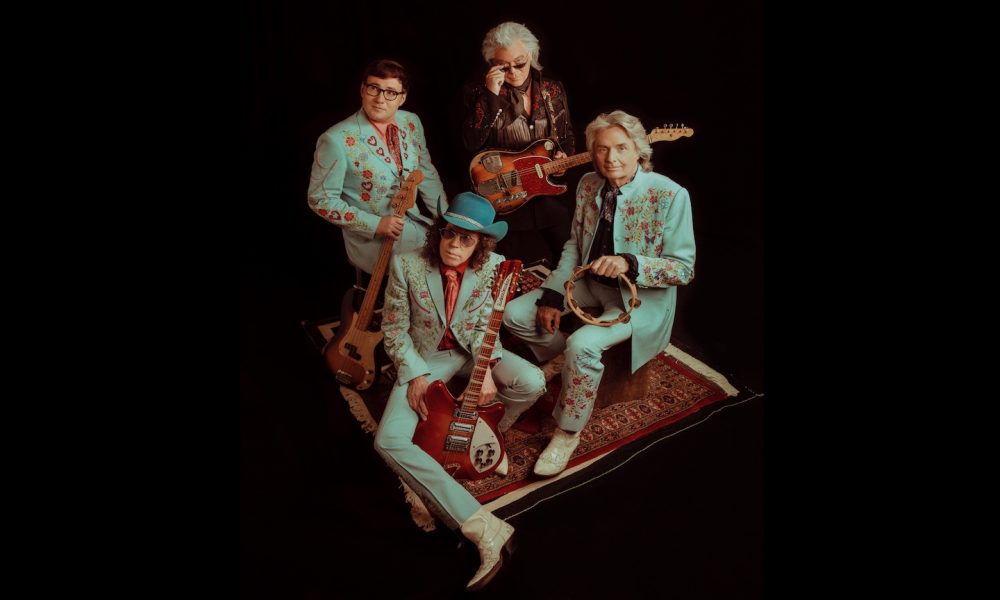 Marty Stuart and His Fabulous Superlatives have released the new song "Sitting Alone." Following "Altitude" and "Country Star," it's the latest taster from their new album, also to be titled Altitude and released on May 19 via Snakefarm.
The five-time Grammy-winner, Country Music Hall of Fame inductee and AMA Lifetime Achievement Award recipient is on a headline US tour with the band, resuming in St. Louis on Friday (24). They will play the Stagecoach Festival on April 29 and then tour with Chris Stapleton this summer.
"I wrote this song in Buffalo, NY, before the pandemic started," says Stuart. "I was on a writing spree and when the words appeared on the paper they didn't quite make any sense to me, but I liked them. I instantly heard Kenny Vaughan playing a 12-string Rickenbacker part along with me playing a Clarence White guitar solo in the middle of the song along with Byrds-style harmonies.
Marty Stuart & His Fabulous Superlatives - Sitting Alone (Visualizer)
"When the pandemic hit, I took another look at the words and thought, 'This makes a lot more sense to me than it used to.' It's become a meaningful song now that I understand it on a deeper level and I think we made a good record out of the song."
The album was recorded in Nashville and continues the "cosmic country" approach of 2017's Way Out West. It was written primarily on the road, and some of the Byrdsian influences can be ascribed to Stuart's 2018 tour supporting that band's co-founders Roger McGuinn and Chris Hillman, when they reunited to mark the 50th anniversary of the seminal Sweetheart Of The Rodeo album.
On June 7 at the Ryman Auditorium in Nashville, the annual, all-star, after-hours show Marty Stuart's Late Night Jam will mark its 20th anniversary and, as is traditional, stand as the unofficial kick-off to CMA Fest week. Last year's event featured Billy Strings, Emmylou Harris, and Marcus King; previous editions have starred Brothers Osborne, Stapleton, McGuinn and Hillman, Margo Price, Maren Morris, Neko Case, Dolly Parton, and many more. Details of the 2023 show will be announced soon.
Pre-order Altitude, which is released on May 19.